Countdown to Daytona: The history of No. 18 in NASCAR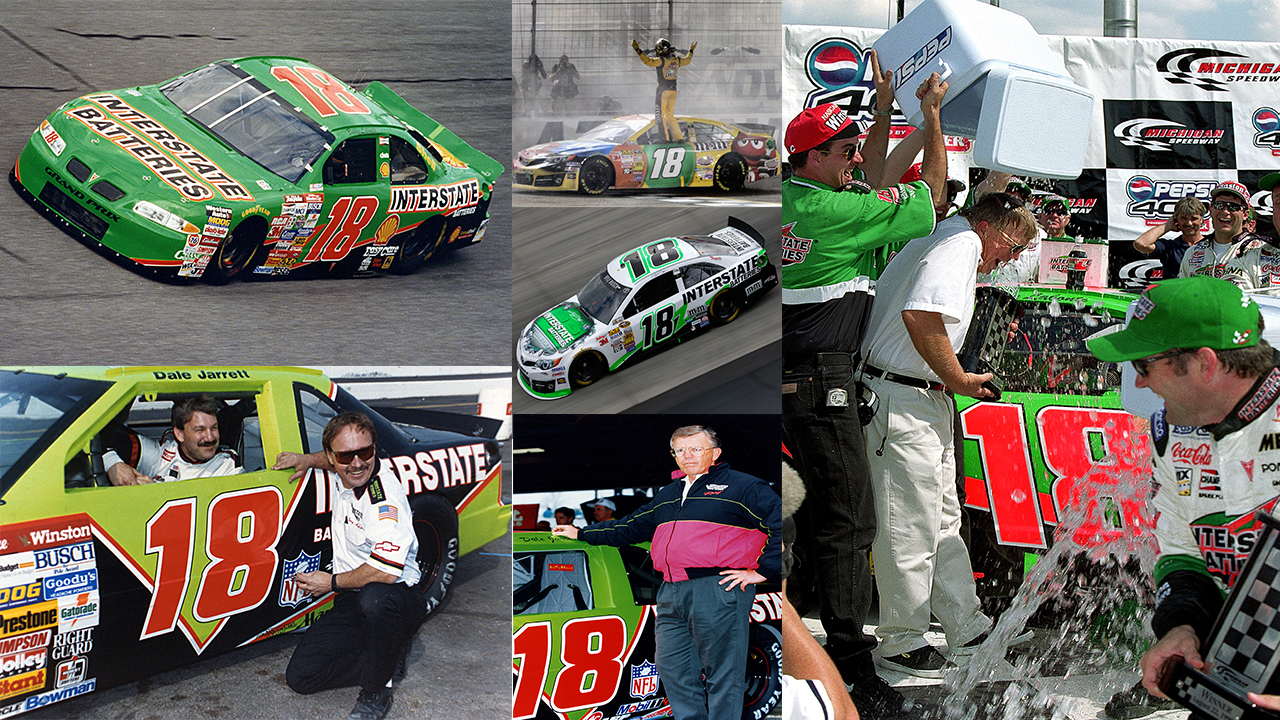 There are just 18 days left until the green flag drops on the Daytona 500, live on FOX, so it's time for a little trivia about the No. 18 car in NASCAR.
The No. 18 was first raced in NASCAR in the inaugural season of the Strictly Stock Series, the predecessor of today's Sprint Cup Series. On Oct. 2, 1949, at the half-mile Heidelberg Raceway dirt track, John Wright drove the No. 18 Ford to a seventh-place finish in the 200-lap race, winning $100. It was Wright's only career start in the series.
Now for today's trivia question you can use to win a bar bet: What was the car number of the only Volkswagen to ever race in NASCAR's top division? Well, it was the No. 18.
The date was June 23, 1953 and the place was Langhorne (Pa.) Speedway. There, Philadelphian Dick Hagey drove the No. 18 1953 Volkswagen Beetle to a 19th-place finish on the circular mile dirt oval. Hagey, who won $40 on that day, never entered another race in NASCAR's top division.
Here's another bar bet for you: True or false? Joe Gibbs Racing is the only team to ever win a NASCAR Sprint Cup race with the No. 18.
TRUE. A total of 99 different drivers have been behind the wheel of the No. 18 in NASCAR's top division, but the only three to win are Kyle Busch (24 victories), Bobby Labonte (21) and Dale Jarrett (2).
The winless driver with the most starts in the No. 18 is Joe Frasson, who raced it 101 times from 1970-78, earning four top fives, but no race victories.
Interestingly, seven NASCAR Hall of Fame drivers have piloted the No. 18 in at least one NASCAR race: Jarrett, Cotton Owens, Fireball Roberts, Cale Yarborough, Herb Thomas, Buck Baker and Tim Flock.
The No. 18 by the numbers:
Starts, 1,244
Victories, 47
Poles, 38
Top fives, 225
Top 10s, 419
Laps run, 292,872
Laps led, 12,800
Stats provided by driveraverages.com