Celebrate America's Birthday By Watching NASCAR With Us!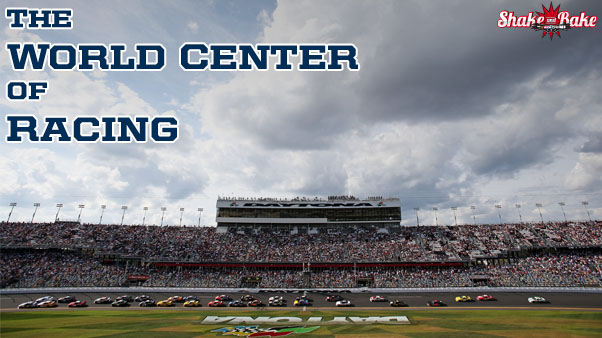 It'€™s time to celebrate America's birthday with Round 2 at The World Center of Racing!
NASCAR Sprint Cup Series and NASCAR Nationwide Series drivers are ready for action at Daytona International Speedway.
So fire up the grill, grab the family and let SPEED kick off your Independence Day weekend.
Here'€™s a complete look at this weekend'€™s television schedule:
Thursday, July 4
2:30p ET -€" NASCAR Nationwide Series practice (SPEED)
4p ET – NASCAR Sprint Cup Series practice (SPEED)
5:30p ET -€" NASCAR Nationwide Series final practice (SPEED)
6:30p ET – NASCAR Sprint Cup Series final practice (SPEED)
Friday, July 5
2p ET – NASCAR Nationwide Series qualifying
4p ET -€" NASCAR Sprint Cup Series qualifying (SPEED)
6:30p ET -€" Trackside (SPEED)
7p ET -€" SPEED Center (SPEED)
7:30p ET – NASCAR Nationwide Series Race
Saturday, July 6
4:30p ET – NASCAR RaceDay (SPEED)
7:30p ET -€" NASCAR Sprint Cup Series race
11p ET -€" NASCAR Victory Lane (SPEED)