Buy This Danica Patrick Autograph Right Now For $142k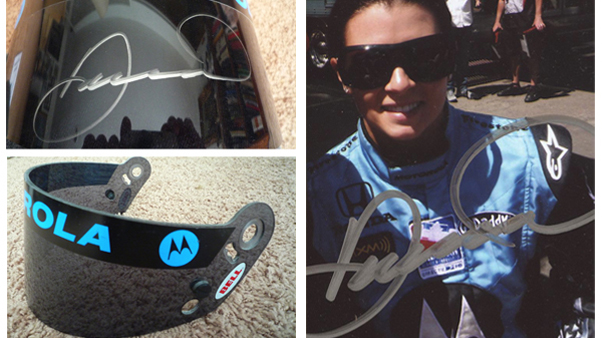 Actually, for $142,069.69 … to be exact.
We're all for supporting a good cause, but the eBay "Buy It Now" price for this autographed Danica Patrick shield is out of our price range.
The item is described as:
UNCRACKED SHIELD . THIS IS ABOUT AS GOOD AS GETS , PERFECT FOR THAT MANECAVE OR WOMAN'S MEMORABILIA ROOM ! THIS IS ONE OF MY FAVORITE PIECES HATE TO PART WITH IT BUT ITS TIME TO MOVE , SUPER RARE SO PRICE IS FIRM !
With 50% of the potential proceeds benefitting Tony La Russa's Animal Rescue Foundation, we hope it finds a nice home.
We're interested to see what the final sale price turns out to be.