Busted! Danica Patrick Drove A Ford To Sonoma Raceway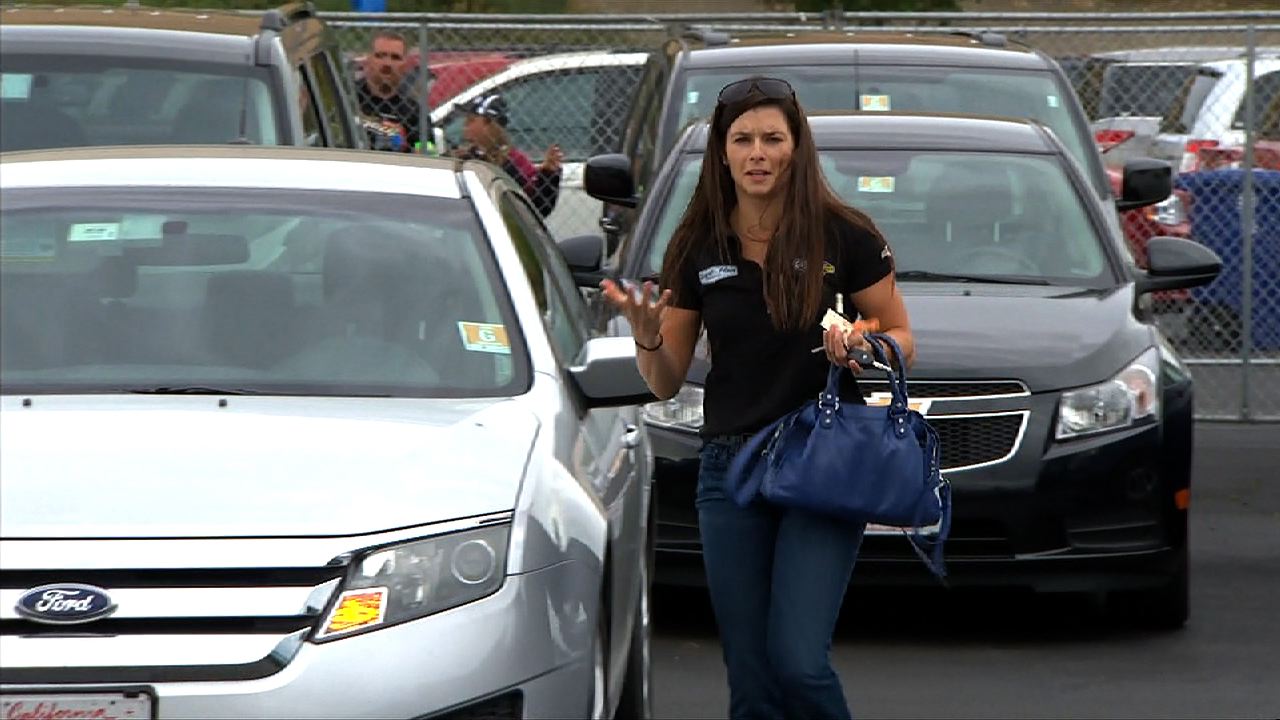 Danica Patrick looks as confused as we are.
For whatever reason, Danica – who drives the No. 10 GoDaddy Chevrolet SS for Stewart-Haas Racing – showed up at Sonoma Raceway in a Ford Fusion.
Rookie mistake? Kurt Busch thinks so.
SMH #rookie "@NASCARONFOX: BUSTED! @DanicaPatrick shows up to @RaceSonoma in a Ford » http://t.co/ocI5MjvoMn #NASCAR #ShakeAndBake"

— Kurt Busch (@KurtBusch) June 25, 2013
The Twitterverse definitely took notice when television cameras captured the moment on Sunday.
Danica shown arriving in a Ford Fusion… she can't even promote Chevy well…

— Tyler Head (@tylerhead24) June 23, 2013
I love @StewartHaasRcng , but I just saw the TV coverage from Sonoma of Danica getting out of the drivers seat of a Ford Fusion?? #Chevy

— patricia martyn (@patricia_martyn) June 23, 2013
Danica drove in to Sonoma in a Ford Fusion. I would refuse to drive a car not built by my manufacturer. Maybe is was Ricky Bobby's car! Nice

— Mark Wasick (@Mark2903) June 23, 2013