Best RaceDay Features: Kyle Busch's Football Fail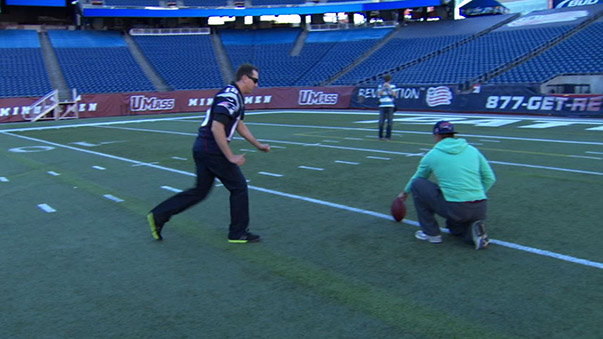 There's no doubt Kyle Busch is one of the best drivers in NASCAR. After a visit to the New England Patriots, however, it's clear he has no future in the NFL.
Rutledge Wood discussed Busch's epic fail on Sunday's NASCAR RaceDay on FOX Sports 1.
So, who has the most raw athletic talent: Busch or Brad Keselowski?
With the jokes in the rearview mirror, the RaceDay crew broke down NASCAR's new restart rules with a little help from Kasey Kahne, Kurt Busch, Ryan Newman and Joey Logano.
Crew chief Jason Ratcliff led Matt Kenseth to victory lane last week at Chicagoland Speedway, but what will it take to give the Joe Gibbs Racing team back-to-back wins?