Best in-car: 'Frickin' 33 came off the bottom and wiped us out'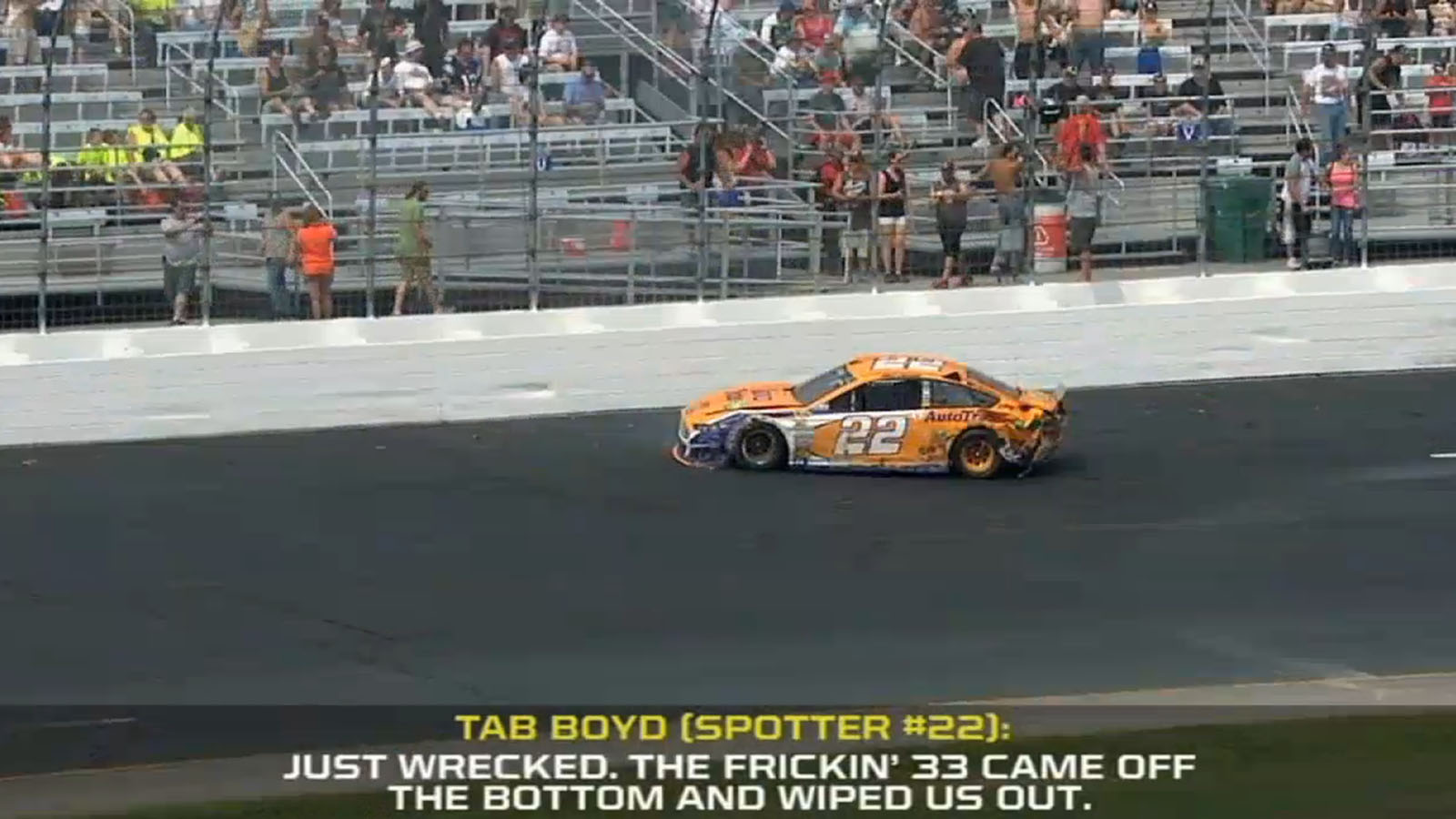 Joey Logano wasn't the only driver to have a lousy day in Loudon.
It's time to take a listen to the best in-car audio from New Hampshire Motor Speedway.
Jimmie Johnson's battling his left rear tire, "the world is falling down" on Danica Patrick and Logano's spotter isn't too happy with "frickin'" Morgan Shepherd.
Catch all this — and more — on another edition of NASCAR Race Hub's "Radioactive."