Top Sprint Cup drivers for each team
Stewart-Haas Racing
This is an interesting team. Three-time champion Tony Stewart is coming off a year that certainly didn't measure up to his standards. Ryan Newman is competing with what is reportedly a one-year contract. And Danica Patrick is making her rookie run. Expect a bright spotlight to shine on this team all season. Don't expect that to be a distraction for this group, though. Stewart (pictured) definitely should better his ninth-place finish of last season and match more closely the form that saw him win three races in 2012. Look for him to lead his group once more.
Who's the best?
The 2013 NASCAR Sprint Cup season features some new dynamics within some of the sport's most powerful teams. Matt Kenseth has joined Joe Gibbs Racing, Joey Logano has joined championship Penske Racing, and Ricky Stenhouse Jr. and Danica Patrick will contend for rookie honors with the powerful Roush Fenway Racing and Stewart-Haas Racing groups, respectively. So which drivers will step up and take the lead in each organization? And, more important, which ones will emerge as each group's top contender for the Chase for the Sprint Cup and the title? We take a look at the drivers who will lead each multicar organization in 2013.
BK Racing
The fledgling team will try to ramp up its performance in its second season of Sprint Cup competition. Helping with that will be new full-time driver David Reutimann. No disrespect to Travis Kvapil, who is one of the savviest individuals in the garage when it comes to the mechanics of the modern-era car, but Reutimann brings the experience he gained driving for Michael Waltrip Racing, where he won a pair of Cup races. Reutimann is hungry to excel after spending a year in a limited role in the series - and could immediately make an impact on this organization.
Earnhardt Ganassi Racing
Earnhardt Ganassi Racing is coming off a rough season in which it earned a top points finish of 21st for Jamie McMurray with a 22nd-position finish for teammate Juan Pablo Montoya. That followed a 2011 season in which the team also had dismal results. Something has to happen within this organization this year — like getting back on track. Look for McMurray (pictured) to lead that charge. He earned a trio of wins in 2010 before the team fell off track. Now, he needs to step up and take the reins for the team's re-emergence in Cup if it is to return to the ranks of top contenders this season. Although Montoya has shown flashes of being able to challenge in the past couple of years, it is McMurray who seems to have a greater handle on a larger swath of tracks — and the patience and tenacity to get the team back into shape.
Front Row Motorsports
Front Row Motorsports is an organization trying to slowly work its way up the ranks and break into NASCAR's top 15. Can it do it? Help should come from David Ragan (pictured). In his second season with the organization, Ragan seeks his second Sprint Cup Series victory. He finished 28th in the standings in 2012 but showed his potential to challenge on restrictor-plate tracks with finishes of seventh and fourth at Talladega. He should pace the group's effort this season.
Hendrick Motorsports
This is arguably the top overall organization in the Sprint Cup ranks. With five-time champion Jimmie Johnson and four-time champion Jeff Gordon in-house, and all four teams in the Chase for the Sprint Cup in 2012, it's hard to overestimate the potential within this group — and perhaps equally difficult to pick a driver to lead the charge. This year, though, looks to belong to Kasey Kahne (pictured). He finished fourth overall in the standings in 2012 with two wins. He had 19 top-10 finishes, 12 of them in the top five, in a year in which he was learning the system. Imagine what he can do in his second season with Hendrick.
Joe Gibbs Racing
Joe Gibbs Racing is perhaps the most intriguing organization in the Cup series this season. There's veteran Denny Hamlin, who was the favorite to win the title when the Chase started in 2012 but watched as things went off track. There's the prolific Kyle Busch, capable of ripping off a string of wins at any point in the year and proven to have the ability to adjust quickly to a new car. And then there's Matt Kenseth (pictured), the calming influence who could meld this team together in a new way. So which driver will be the star of the show? We're going with Kenseth this year.
Michael Waltrip Racing
Here's a team on the rise. In 2012, the Waltrip organization reached new heights as it placed Clint Bowyer and Martin Truex Jr. into the Chase field. In addition, the third car — which is shared by several drivers — performed at a top level. This season, the team looks to continue to climb and capitalize on that success. Look for Bowyer (pictured) to lead the group again as he looks to better his runner-up finish of 2012.
Penske Racing
This organization carries the weight of heightened expectations this season. Defending champion Brad Keselowski (pictured) is joined by Cup race-winner Joey Logano in the two-car operation. The pair could feed off each other well, with Logano getting the input of a more veteran driver in his stable. Still, look for Keselowski to continue to lead this organization as it attempts to defend its first title.
Richard Childress Racing
The team's trio of talented drivers was not able to get much traction during the 2012 Sprint Cup season. Kevin Harvick (right) made the Chase but settled for eighth. Jeff Burton (left) was a stunning 19th in the standings, and Paul Menard was 16th. Only Harvick earned a win for the team, and that came late in the year. Expect some turmoil as speculation runs rampant about these drivers this season, but Harvick still should emerge as the top candidate in the fold once more.
Richard Petty Motorsports
Richard Petty Motorsports enjoyed some strong runs in 2012. The Ford group is challenging for wins from time to time, with Marcos Ambrose (pictured) snaring a victory last season. Teammate Aric Almirola also had some stellar runs, leading laps before being caught up in misfortune. Ambrose is the leader of this group, though, and the veteran should continue to be the top performer for Petty.
Roush Fenway Racing
Talk about a transition year. Roush Fenway heads to the track without veteran and 2003 champion Matt Kenseth. Carl Edwards hasn't won a race in more than a year, and Ricky Stenhouse Jr. is likely to contend for the rookie of the year. Edwards has a new crew chief, but this is Greg Biffle's team to lead. Biffle (pictured) has been with the organization the longest and continues his trek to attempt to win a championship in NASCAR's Sprint Cup, Nationwide and Camping World Truck series. Biffle finished fifth overall last season after a dismal start to the Chase. If he can put together the consistent performances he did throughout 2012 (when he was at or near the top of the standings for most of the season) and find that extra burst of speed to top his two-win tally of a year ago, then Biffle could be right in the heart of the championship race.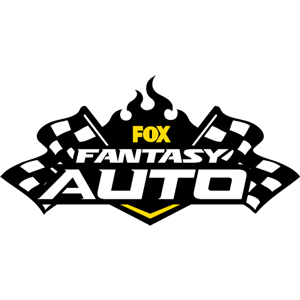 FOX Fantasy Auto
Form a Racing Team, Compete for Prizes
Play Now!