NASCAR Auto Club Speedway action
Joey Logano, driver of the #22 AAA Southern California Ford
Don't be surprised if drivers go after Joey Logano in Martinsville.
All eyes on you
Joey Logano entered NASCAR as the next Chosen One. But a lackluster start to his career led to his ouster at Joe Gibbs Racing after last season. This season, he's been best-known for his ongoing Twitter feud with Denny Hamlin. Well, he may be NASCAR's new public-enemy No. 1 after crashing with Hamlin on Sunday's final lap at Fontana while battling for the lead. Instead of winning the race (or even finishing second), Logano finished third, Hamlin wound up airlifted to a hospital, and Kyle Busch was the winner. Then Tony Stewart showed up and the real fireworks began.
The real fireworks
Crew members grab hold of Joey Logano after his post-race scrum with Tony Stewart that swept up crew members from both teams -- and even guys from other teams. Stewart complained that Logano's block on the final restart was Bush League, and even said next time he came across Logano he would, 'Bust his ass!'
Left in a heap
The mangled wreckage of the No. 11 of Denny Hamlin sits on pit road following his last-lap dust-up with Joey Logano in March at Auto Club Speedway. Hamlin was airlifted to an area hospital, where he was treated for a compression fracture to a vertebra in his lower back.
Scary hit
Denny Hamlin's car hits the wall after colliding with Joey Logano (not pictured) on the final lap. The two were battling for the win with the line in sight when things went wrong for both.
Careful moments
Safety workers attend to Denny Hamlin after his crash with Joey Logano on the final lap of the race. Hamlin eased himself out the window of his car before collapsing and being aided by medical personnel at the track. He was airlifted to a local hospital after the incident. Reports later stated that the helicopter was necessary to bypass traffic in the area, and that Hamlin was awake and being held in the hospital for observation.
Focus turns to Hamlin
After the big wreck and the scrap between Logano and Stewart, all eyes were on Hamlin, who was worked on by medical personnel on the track just outside of his car, was airlifted by helicopter to an area hospital. Reports later stated that the helicopter was necessary to bypass traffic in the area, and that Hamlin was awake and being held in the hospital for observation.
You could see it coming
Logano in the blue and white AAA Ford and Hamlin in that familiar FedEx Express Toyota were at the front of the pack seemingly all day, and anticipation for a final-lap showdown between the rivals grew with every lap. They didn't disappoint.
There's smoke, but no fire
Kyle Busch does the customary burnout after winning the Auto Club 400 at Auto Club Speedway in Fontana on Sunday, but it may have been the most anticlimactic burnout as Busch played fourth fiddle to a teammate, a former teammate and one of NASCAR's biggest names. Making Rowdy fourth fiddle? Now that's somethin'!
Carrying a new flag
For years, Kyle Busch has carried the banner of NASCAR's bad boy. He got the piece of cloth he really wanted Sunday, and Joey Logano may be carrying the flag as Public Enemy No. 1.
Trophy wife
Kyle Busch stands between his trophy and his wife after Sunday's win. Thanks to his good fortune, he now sits sixth in the standings.
Confetti's flyin', too!
After the race, pit road had the smoke -- and an angry Smoke. Victory Lane had all the goodies that come with a win.
Monster
You can't say race winner Kyle Busch doesn't know how to make the sponsors happy.
Battlin' for points
Because they sure didn't get the win. Matt Kenseth, driver of the No. 20 Dollar General Toyota, leads Kevin Harvick during Sunday's race in a showdown of former winners at Fontana. Kenseth finished the race seventh while Harvick came in 13th.
Calm before the storm
For much of the race, Kyle Busch, driver of the No. 18 Interstate Batteries Toyota, and Joey Logano (No. 22) battled for the lead. In the end, however, it was Denny Hamlin and Logano who battled, and Busch who took the checkered flag.
It's no use
Despite the best efforts of his pit crew, Clint Bowyer wasn't a factor at the end of the race, spinning out to bring out the race's final caution.
Here's your leader
OK, so Dale Earnhardt Jr. didn't win the race. But thanks to his second-place finish, he now sits atop the NASCAR standings after five races.
At a premium
With no more fall race, Fontana isn't nearly the blisterer that it used to be. But the fans who found shade were definitely the better for it Sunday.
Jockeying for position
It was a mad dash on pit road throughout the day, and drivers were once again plagued by loose lug nuts, dropped jacks and speeding penalties.
Moment in the sun
Matt Kenseth and the No. 20 Dollar General Toyota led 10 laps at Fontana on Sunday. Ultimately, the former Fontana winner and the JGR driver not involved in the final-lap fun up front finished seventh and now sits 11th in the standings.
I like the way this looks
Kyle Busch certainly did. So much so, in fact, this is how he ended the race -- zooming past Joey Logano on the final turn to take the checkered flag. Of course, Logano's car was in far different shape on that final pass.
Happier times
When the day began, 43 drivers were in their cars, actually ready to race for a win. Then a few cars fell out, some oil was spilled and a couple of former teammates stole the show.
And they're off!
Denny Hamlin leads the field to green to start Sunday's Auto Club 400. He almost led the field to checkered, too.
Miss Popularity
Danica Patrick doesn't have the A-list resume yet, but does travel with an A-list fan base. She had plenty of hands waiting for a slap as she made her way along the red carpet before Sunday's race.
Familiar pose
Denny Hamlin on Friday, after capturing the pole for Sunday's Auto Club 400 in Fontana, Calif. Hamlin clocked 187.451 mph in winning his second straight Fontana pole.
Forward-looking
Danica Patrick stands on the grid during qualifying for the Auto Club 400 in Fontana, Calif. Her speed of 179.305 mph put her in the 20th row for Sunday's race.
Bank on it
Scott Riggs negotiates one of the turns at Auto Club Speedway on Friday during qualifying. Clocking 179.829 mph, he will start in row 19.
Etched in stone
Two-time Auto Club 400 winner Tony Stewart adds his signature to footprints and a plaque in concrete in the Auto Club Speedway Walk of Fame.
It's a wrap
Kyle Busch exits his Toyota after qualifying for the second row of the Auto Club 400 with a speed of 187.130 mph.
Laser-ed in
Jimmie Johnson — whose speed of 184.044 mph earned him the ninth row for Sunday's Auto Club 400 — is the picture of focus Friday in Fontana, Calif.
Hop right in
Kasey Kahne climbs into his car during practice Friday for Sunday's Auto Club 400. Later, he clocked 184.374 mph to qualify in the eighth row.
All business
Sam Hornish Jr. wears a serious look during practice Friday.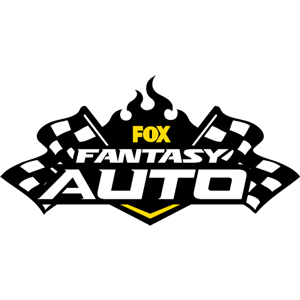 FOX Fantasy Auto
Form a Racing Team, Compete for Prizes
Play Now!