Sprint Cup drivers in action away from track
Check out that engine
Ricky Stenhouse Jr. (center) and Joey Logano (left) examine the insides of a military vehicle with US Army Sgt. Seth Shuman, 30, from Bloomsburg, Pa., on Dec. 8. The racing duo had recently returned from a USO tour to Kuwait and Germany.
On the job
Joey Logano (right) shares a laugh with US Army Maj. Jonathan Dilmore, 39, from Tully, NY, as part of a USO tour to deliver a touch of home to troops serving in Kuwait and Germany on Dec. 7.
Talk it up
Brad Keselowski celebrates his NASCAR Sprint Cup Series championship as he is interviewed on the Eli Gold radio show on Nov. 27 in Las Vegas.
Helping hand
Denny Hamlin and his No. 11 FedEx crew members joined New Jersey-based FedEx volunteers to deliver donated meals at The Community FoodBank of New Jersey on Nov. 14 in Hillside, NJ.
Part of the crowd
Kevin Harvick sits with the wrestling team of North High School in Bakersfield, Calif., during a visit. Harvick, who graduated from North High in 1994, partnered with TapouT to donate new uniforms and gear to the school's wrestling team on Nov. 7.  
Climb on in
Tissot brand ambassador Danica Patrick climbs into her No. 7 Chevrolet after unveiling the brand's new product at Madison Square Garden on Oct. 25.  
Careful now
Jeff Gordon helps sisters Alaina Jones (left), 4, and Averie Jones, 6, build Lego cars as he meets with children battling cancer who have benefited from his foundation through Speedway Children's Charities-Texas Chapter on Oct. 4 at Legoland Discovery Center in Grapevine, Texas.
Check this out ...
Jimmie Johnson makes a guest appearance on "Live! with Kelly and Michael" in New York City on Sept. 13.
Team player
Greg Biffle becomes an honorary "Bulldog" with his very own Martinsville High School football jersey with No. 16 emblazoned on the front at Martinsville Speedway on Sept. 11.
Crowd pleaser
Cheerleaders from Byron Nelson (left) and Northwest (right) high schools welcome NASCAR Sprint Cup Series driver Clint Bowyer for a 9/11 Remembrance event at Texas Motor Speedway on Sept. 11 in Fort Worth, Texas. Bowyer joined more than 3,000 high school students from Byron Nelson, Northwest and Steele Accelerated in an assembly on the speedway's frontstretch to honor the heroes of Fort Worth's fire and police departments.
Hard at work
Kevin Harvick meets with breast cancer survivors and paints the wall logo pink in his visit to Talladega Superspeedway on Sept. 11.  
I hit which button?
Denny Hamlin surprises a local National Guard unit that was to be deployed to Afganistan later in the month at an event for Chase Across America 2012 at New Hampshire Motor Speedway in Concord, NH, on Sept. 11.
New career?
Brad Keselowski (right) tries out his firefighting skills with Chicagoland Speedway president Scott Paddock in Chicago on Sept. 11.
Coasting along
Matt Kenseth catches a ride with the US Coast Guard, District 7, Miami Beach, on Sept. 11.  
Feel the (fan) love
Kasey Kahne meets fans and particiaptes in a question-and-answer session during an event in Philadelphia as part of the Chase Across America on Sept. 11.  
Easy!
Clint Bowyer (right) prepares to walk a tightrope as Nik Wallenda offers direction at Charlotte Motor Speedway on Aug. 29.  
Ride-along
Tony Stewart takes a ride through the infield grass on top of a World War II vintage tank at Charlotte Motor Speedway on Aug. 28.  
Take your shot
Brad Keselowski plays a game of cornhole during a visit with Richmond International Raceway and Virginia Commonwealth University in Richmond, Va., on Aug. 27.  
Wwwhhhhheeeee!
Ryan Newman visits Busch Gardens Williamsburg to greet fans and to ride Verbolten, the park's automobile-themed roller coaster on Aug. 24. Newman, the driver of the No. 39 US Army/Quicken Loans Chevrolet for Stewart-Haas Racing, met with 200 lucky fans in the park's Oktoberfest village.
Take the Cup
Jeff Gordon presents the winning dolphin — nicknamed "Jimmie" — with a trophy after it raced "Dale" at the Georgia Aquarium in Hampton, Ga., in Hampton, Ga., on Aug. 23.
Strike!
Tony Stewart took a turn at another sport, going for strikes as he bowled during the Chicagoland winner's circle event on Aug. 23.  
Elimination round
The last nine finalists from Nuestra Belleza Latina prepare to be taken on a high-speed ride at Homestead-Miami Speedway in Homestead, Fla., on April 20.
Building blocks
Kasey Kahne, who drove full time in the Sprint Cup Series and a limited NASCAR Nationwide Series schedule for Turner Motorsports in the No. 38 Great Clips Chevrolet, works during an episode of DIY Network's "House Crashers" for an episode to air in July.  
Stump speech
Jeff Burton, known as "the Mayor of NASCAR," visits Prescott Park in Portsmouth, NH, on Aug. 15 to campaign for a win at New Hampshire Motor Speedway during at a winner's circle event.
Golf ace
Jimmie Johnson tees off with media on the first hole of Disney's Palm golf course during the Daytona International Speedway winner's circle event in Orlando, Fla., on June 13.
Fun times!
Regan Smith interacts with the Colorado Rockies mascot at the Rockies-Pirates MLB game at Coors Field in Denver on July 18. Smith threw out the first pitch before the game.  
Quiet moment
Joey Logano races remote-controlled cars with a patient at the Children's Hospital at Dartmouth-Hitchcock during a 20th anniversary celebration on July 12.  
Charity run
On July 10, NASCAR driver Matt Kenseth (right) and commentator Kyle Petty joined Rolling Thunder and other bikers for a ride from Smokies Stadium in Sevierville to Bristol Motor Speedway.  
High profile
Katie Couric spent July 10 with Danica Patrick at Indianapolis Motor Speedway, talking about Patrick's first season as a full-time Nationwide Series competitor. Couric went for a ride with Patrick in the No. 7 Chevrolet around the 2.5-mile speedway.  
Art of the deal
Travel Channel's "Sand Masters" were invited to Daytona in February by Michael Waltrip (left) to honor the induction of his brother Darrell Waltrip into the NASCAR Hall of Fame. The episode aired on July 8.
Dry run
Denny Hamlin prepares to race 2012 Iditarod champion Dallas Seavey during a visit to the FedEx Express Hub in Anchorage, Alaska, on June 25.  
Go for it
Ryan Newman races a go-kart with fans and soldiers in Michigan on May 31. About 100 fans, including soldiers on active duty from the Army, participated.
Spice it up
Kyle Busch cooks up Kentucky Speedway Levy Restaurants concession items during "Cooking with Kyle" on media day at the track on June 13 in Sparta, Ky.
Fancy footwork
Denny Hamlin attempts to kick a field goal at Philadelphia Eagles training camp on July 27.  
Professional tips
Kevin Harvick (left) and Tampa Bay Rays pitcher David Price chat on the field before the June 11 game at Tropicana field. Harvick threw out the first pitch for the game.  
Burn it up!
Joey Logano took drifting lessons from Formula Drift Pro champion Ken Gushi at zMaz Dragway in Charlotte, NC, on June 12.  
Whoa now
Greg Biffle (left) joins "American Restoration" host Rick Dale for an episode in which Biffle brings Rick and his wife Kelly Mayer a 1970s Montesa motorcycle for a much-needed pit stop in hopes that he can bring it back to life. The show aired June 6.
Rally time!
Greg Biffle (left) and Global Rallycross driver Brian Deegan buckle in as they take turns behind the wheel of Deegan's 600-horsepower, turbo-charged rally car around the custom-designed course along the frontstretch at Charlotte Motor Speedway on May 16.  
Baker man
Denny Hamlin works with a Bojangles' employee to make biscuits before the race at Darlington Raceway in April 25.
Presidential moment
US President Barack Obama (right) stands with NASCAR champion Tony Stewart during an event on the South Lawn on April 17 at the White House in Washington, DC. President Obama hosted Stewart to honor his 2011 championship season.
Read all about it
Jimmie Johnson poses for a photo with Kari Abrams' first-grade class during an awards ceremony for the "Speeding To Read" program at Clara Love Elementary School on April 13, in Justin, Texas. Abrams' class, in the kindergarten-second-grade group, read a total of 10,457 books during the course of the school year.  
Hammer it home
Marcos Ambrose works on building a home with Habitat For Humanity volunteers on April 11 in Fort Worth, Texas.  
Join the club
NASCAR driver Denny Hamlin (right) looks on as he caddies for Bubba Watson during the Par 3 Contest before the start of the 2012 Masters at Augusta National Golf Club on April 4.
Active duty
Carl Edwards rappells down the side of a six-story training building during a training event with members of the Fort Worth SWAT team on March 21 at the Fort Worth Police & Fire Training Center in Fort Worth, Texas.
Power of concentration
Brad Keselowski tries to find the right driver to fit his Lego racecar at Legoland Discovery Center in Kansas City, Mo., on March 21.  
Horsing around
Three-time Sprint Cup champion Tony Stewart visited the kids at Small Miracles Therapeutic Equestrian Center on March 13. The center enhances the physical, emotional, social and cognitive growth of individuals with special needs through equine-assisted activities.  
Trading places
NASCAR's Martin Truex Jr. and the NHRA's Antron Brown take each other for a ride-along in their respective forms of transportation at zMAX Dragway and Charlotte Motor Speedway on March 7.  
Make your own dinner
Daytona 500 champion Matt Kenseth celebrated his victory with a true taste of Northern California on March 1, complete with Dungeness crab, world-class chocolates and a bottle of Sonoma Valley wine.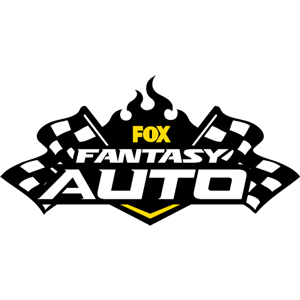 FOX Fantasy Auto
Form a Racing Team, Compete for Prizes
Play Now!