After winning the Cup Series championship in 2015, Kyle Busch nearly pulled off a back-to-back performance at Homestead in 2016. He finished third in the points standings in 2016 and will once again be a favorite for the championship in 2017.
Check out what Busch needs to do to become the first Monster Energy Cup Series champion:
© Matthew T. Thacker/LAT Photo USA
Matthew T. Thacker
Everyone has complained about Kyle Busch dominating in the XFINITY Series on a weekly basis. With the changes to the rules for Monster Energy Cup Series drivers in the lower levels, Busch will only race in 10 XFINITY Series races in 2017. That's down from 17 events last year.
The advantage Busch may have been gaining from racing the whole weekend at a track will now be less but that doesn't mean it'll hurt Kyle's performance. He can use his extra weekend time to solely focus on his Cup Series ride.
Getty Images
Getty Images
It'd be an absolute shock if Busch didn't make the playoffs. As one of the sport's top-tier drivers, his focus is more on building up as many playoff bonus points as possible instead of simply trying to make it.
Busch didn't win a race in the playoffs last year and still made it to the Championship 4. Extra bonus points would definitely make that effort easier in 2017.
Getty Images
Getty Images for NASCAR
This is a theme for all of the Joe Gibbs Racing veteran drivers. Some of their stiffest competition comes from their teammates. Busch finished the highest in the points standings for JGR last season but will face stiff competition from Denny Hamlin and Matt Kenseth all season. Also, add in a young Daniel Suarez who will be in equally fast equipment.
2
It's all about Homestead
In the final laps of the Ford EcoBoost 400 last year, all four drivers were in position at one point or another to win the championship. After the dust settled, Busch finished third in the standings behind Jimmie Johnson and Joey Logano. Busch will once again be a favorite to get to Homestead and that's the real defining mark of a successful season for the No. 18 JGR Toyota.
NASCAR
NASCAR via Getty Images
Outside of the race car, he's Kyle Busch, but once he straps that helmet on, he's Rowdy. Okay, maybe it isn't quite a Clark Kent to Superman transition but Kyle Busch's style of driving has earned him the nickname, Rowdy.
When he's going all out and trying to dominate is when he's at his best. As long as he's still bringing that edge to the race car, he's going to be a headache for competitors for years to come.
Getty Images
Streeter Lecka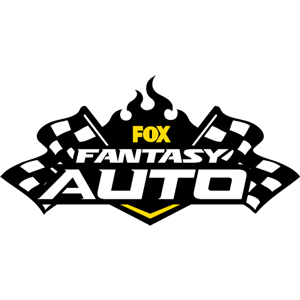 FOX Fantasy Auto
Form a Racing Team, Compete for Prizes
Play Now!