Sprint Cup regulars with most all-time wins in XFINITY Series
With NASCAR ramping up the discussion about limiting the Sprint Cup drivers from regularly competing in the XFINITY Series, here's a look at some prominent Sprint Cup drivers who have won the most races in the XFINITY Series. 
NASCAR
NASCAR via Getty Images
10
Dale Earnhardt, 21 wins
The seven-time Sprint Cup champion never ran a full season in the XFINITY Series but racked up over 20 wins in his 136 career races. Imagine if he ran in as many races as some of the current Sprint Cup drivers do. 
RacingOne
ISC Archives via Getty Images
The two-time XFINITY Series champion, Dale Jr. still occasionally competes in the XFINITY Series, posting a win at Richmond International Raceway in April.
Getty Images
Getty Images
For 20 years, Jeff Burton drove in at least one XFINITY Series race each year. In that time, he posted 27 wins in over 306 races. His last came in 2007 at Homestead-Miami Speedway.
Getty Images
Getty Images for NASCAR
Since his first XFINITY Series race, Logano has never completed a full season of races but has posted wins in the series in every year except 2010. His most successful season was 2012 when he won nine races.
NASCAR
NASCAR via Getty Images
Kenseth hasn't made an appearance in the XFINITY Series since he raced at Kansas Speedway at the end of 2015. His last win came in 2014 at Homestead. His best year in the series came in 1998 when he finished second in the standings behind Dale Jr.
Getty Images
Getty Images
The 2010 XFINITY Series champion still competes in about 10 races per year, usually adding a couple victories. If he doesn't win a XFINITY race this season, it will be his first year since 2007 that he didn't visit Victory Lane in the series.
NASCAR
NASCAR via Getty Images
Edwards made a quick sweep through the XFINITY Series from 2005 to 2011 and dominated the circuit. He won the championship in 2007, finished second four times and then after winning at Watkins Glen in 2012, he hasn't appeared in the series since.
Getty Images
Getty Images
With two XFINITY Series championships, Harvick has been one of the most dominant forces in the series. He's posted 249 top 10s in 334 career starts and usually dabbles back in the series for a few races per year in a JR Motorsports ride.
Getty Images
Getty Images
The longevity of Mark Martin's racing career is impressive on its own. Between the Sprint Cup and XFINITY Series, Martin started over 1,000 career races. In 23 years of running in the XFINITY Series, he found Victory Lane almost 50 times.
Getty Images
Getty Images for NASCAR
You knew this guy was first. You've been complaining about him dominating the series for about seven years now. Maybe NASCAR will make a rule limiting him from making 20 appearances in the series each year. But, you still have to acknowledge that the guy absolutely loves racing, and he's damn good at it, too. 
Getty Images
Getty Images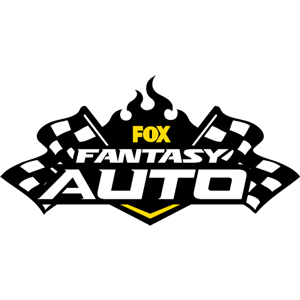 FOX Fantasy Auto
Form a Racing Team, Compete for Prizes
Play Now!