Which Carpenter will show up in Game 1?
How the Texas Rangers and St. Louis Cardinals arrived in the World Series no longer matters.
It's what they do in the next week or so, in the World Series, that will identify these teams.
Both teams were able to finish off their League Championship Series in six games, providing time for the pitching staffs to catch their breaths before the best-of-seven Series begins Wednesday night at Busch Stadium.
Here are five storylines to follow in Game 1:
Carpenter tools
Chris Carpenter came to the rescue twice when the Cardinals faced elimination. Carpenter pitched a two-hit shutout, with 11 strikeouts and one walk, Sept. 28 at Houston to clinch the NL wild card. And Carpenter won the 1-0 pitching duel with Philadelphia Phillies right-hander Roy Halladay in the deciding Game 5 of the National League Division Series.
In two other postseason starts, however, Carpenter has worked a combined eight innings and has given up seven earned runs and 18 baserunners. There was a revelation that Carpenter has battled right elbow inflammation, which he has since downplayed.
Which Carpenter will take the mound tonight?
One thing to note: He will be working on a full week of rest.
Bargaining position
Rangers left-hander C.J. Wilson is a pending free agent. It has been speculated he has an interest in the New York Yankees. The Yankees need starting pitching, but so far his postseason resume hasn't done much to create a bidding frenzy.
And it's not only that he is 0-2 with an 8.04 ERA in three starts this postseason. Since pitching 6-1/3 shutout innings to beat Tampa Bay in the American League Division Series a year ago, Wilson is 0-4 in six postseason starts with a 6.42 ERA.
The underlying concern is command: 16 walks, 33-2/3 innings.
Success against St. Louis' lineup will require Wilson to be more aggressive. Like the Texas offense, St. Louis hitters don't get themselves out. The two teams struck out fewer times than any of the 28 other big-league teams.
Left out
What Wilson does have going for him is he is left-handed, and that has been the one major flaw in the Cardinals' season. St. Louis was 20-20 during the regular season when the opponent started a left-handers and is 1-2 this postseason.
The Cardinals need a pick-me-up from the two right-handed bats in the middle of the lineup, particularly from Matt Holliday, who hit only .256 with four home runs and 10 RBI in 86 at-bats against left-handers this year — 50 points lower than he hit against right-handers. Even Albert Pujols hit better against right-handers, albeit marginally, .300 against right-handers and .295 against lefties.
Word of warning to Cardinals fandom: The Rangers could start three lefties in the World Series: Wilson, Matt Harrison and Derek Holland.
The end is near
The bullpen has been a key for each team in advancing to the World Series. Cardinals relievers pitched 28-2/3 innings in the NLCS, and Rangers relievers threw 27-1/3 innings in the ALCS.
Texas has the more established closer, Neftali Feliz. The Cardinals have used a rotating closer system. Jason Motte, the fourth reliever to get a shot in the ninth this season, is currently handling the role.
Feliz can be streaky. Lately, he has been on a hot streak. In his past 25 appearances, he has converted 12 of 13 save opportunities and has allowed only five earned runs in 24-2/3 innings.
Second chance
Texas is making the second World Series appearance in franchise history. The Rangers made their debut a year ago, losing in five games to the San Francisco Giants.
Texas is the sixth team since the advent of divisional play in 1969 to lose a World Series one year and return for another shot the next year.
Three of the previous five won in the second chance. The exceptions were the Braves, who lost in seven games to Minnesota in 1991 and in six games to Toronto in 1992, and the Dodgers, who lost in six games to the Yankees in 1977 and '78.
The Orioles rebounded from losing to the Miracle Mets in five games in 1969 to beat Cincinnati in five games in '70. The Yankees were swept by Cincinnati in 1976, but knocked off the Los Angeles Dodgers in six games in '77. Oakland was stunned by the Los Angeles Dodgers in five games in 1988 but swept San Francisco in the earthquake-marred '89 World Series.
Notice a pattern? The three AL teams that lost in the World Series one year all won when they returned the next year.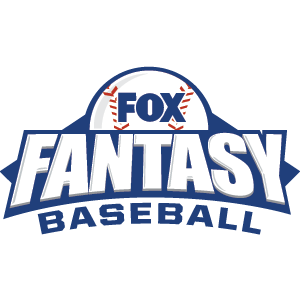 FOX Fantasy Baseball
Join or Create a Free League
Play Now!