Ultra-competitive AL East up for grabs
The American League East is brutally competitive this year. It always is. That isn't news.
This is: For the first time since realignment in 1994, each of its five teams woke up on June 1 with a winning record.
"This division's hard as hell, man," Baltimore star Adam Jones said, "and it's getting better."
No team — not the Yankees, not the Red Sox, not the Rays — has distinguished itself as the front-runner, even with more than one-third of the season gone. That is rare.
Another oddity: There is a tight battle for first place, and it doesn't involve the Red Sox or Yankees. The Rays (31-23) are a game ahead of the Orioles (30-24), only three games clear of the last-place Blue Jays.
The AL East is a free-for-all, in a way it never has been before. And since it's our job to make sense of the chaos, here's an assessment of where each team stands.
BALTIMORE
The Orioles' early glow has begun to fade, and not only because they just endured their worst 12-game stretch of the season: 3-9, including last week's three-game sweep in Toronto.
Right fielder Nick Markakis underwent surgery after breaking the hamate bone in his right wrist. He is expected to miss several weeks, meaning manager Buck Showalter must find a new No. 3 hitter for the time being. Markakis becomes the second key outfielder to land on the disabled list; Nolan Reimold, a .313 hitter this year, has not played since April because of a herniated disk.
Apart from the injuries, a foundering rotation is the Orioles' most pressing concern. Tommy Hunter, Jake Arrieta and Jason Hammel failed to turn in quality starts during the Toronto series; Hunter already has been sent to the minor leagues.
Baltimore starters' ERA ranks among the bottom half of AL clubs. If they continue to falter, the bullpen (which has been excellent) will be rendered irrelevant. "I know there's going to be failure — especially in this league, in the AL East — but we're good enough to overcome that," Arrieta said. "It has to tighten up."
TAMPA BAY
The Rays had the misfortune of encountering the hottest team in baseball last month: The Chicago White Sox handed the Rays their first home sweep in over a year.
Fortunately for manager Joe Maddon, Tampa Bay's pitching staff remains one of the best in baseball. The issue is offense: The Rays managed only six runs in the three games against Chicago.
It seems there are limits to Maddon's genius work with lineups. He is trying everything — such as Carlos Peña in the leadoff spot — but Maddon can't replace the production of the injured Evan Longoria. Pena and Ben Zobrist haven't propped up the offense in Longoria's absence. That is disappointing. But the impending return of Desmond Jennings from the disabled list will help.
In general, the Rays should feel content. Their team looks the way it usually does: superb pitching, inconsistent hitting, clever managing.
NEW YORK
Stop me if you've heard this before: The Yankees have the best OPS in the division, but suspect pitching is holding them back.
Really, should anyone be surprised? Three crucial pitchers — starter Michael Pineda, setup man David Robertson, iconic closer Mariano Rivera — are on the disabled list. Joba Chamberlain was supposed to contribute, before he injured his ankle in a freak accident. Any team, even the Yankees, would have difficulty accounting for such substantial personnel losses.
The rotation is their greatest concern; Yankees starters rank among the bottom half of the AL in ERA and innings pitched. In many respects, the season hinges on Hiroki Kuroda. If he becomes a reliable No. 2 starter behind CC Sabathia, the Yankees should put together enough winning streaks to reach the playoffs. If he doesn't, then manager Joe Girardi must rely on Phil Hughes, Ivan Nova and the soon-to-be 40-year-old Andy Pettitte — or, more likely, GM Brian Cashman will be forced to make a trade.
The good news for the Yankees: Robinson Cano, Mark Teixeira and Raul Ibanez rebounded from slow starts and enjoyed productive Mays. Each had an OPS of better than .900 last month. And Rafael Soriano has exceeded expectations as the fill-in closer.
BOSTON
It's time to fall back in love with the Red Sox.
Adrian Gonzalez has volunteered to play right field, allowing Kevin Youkilis and Will Middlebrooks to play the infield corners, and look what has happened: The Red Sox are playing well since Gonzalez made the semi-permanent switch May 19 in Philadelphia.
Suddenly, no one cares whether Youkilis and manager Bobby Valentine are Facebook friends.
The Red Sox have pitched better lately, with Felix Doubront showing particularly encouraging signs. That needs to continue, particularly if Dustin Pedroia is out for a prolonged period with an injured thumb.
At some point, Jacoby Ellsbury, Carl Crawford and Andrew Bailey will return. The Red Sox may not need to be overly active at the trade deadline; their internal reinforcements should be impactful enough.
TORONTO
Consider the Blue Jays' end to May: The Rangers overwhelmed them during a three-game series in Arlington, sweeping them by a 34-16 count. Then the first-place Orioles came to Toronto … and the Jays swept them. And then the Red Sox came to Toronto and outscored them 14-6 in the first two games of a weekend series.
That's the way it has gone (and probably will go) for the young Jays: On some nights, they appear one year away. On others, they look like a viable contender.
The starting rotation has been surprisingly stable, considering it includes only two veterans: Ricky Romero and Morrow. (That's why many Torontonians gasped Wednesday when Morrow took a line drive to his right shin. He was helped off the field before X-rays revealed a contusion and no break.)
If the Jays are serious about making a run at the division title, they will need to add a bullpen arm. Closer Sergio Santos is on the disabled list, and his return date remains uncertain.
As I wrote last week, the Blue Jays will be fascinating to follow as the July trade deadline approaches. In the near term, keep an eye on shortstop Yunel Escobar. Once prospect Adeiny Hechavarria arrives in the majors — which could happen any day now — the Blue Jays will have the flexibility to move Escobar for pitching. The A's, Mariners and Pirates are possible trade partners, because they have pitching depth and a lack of production at shortstop.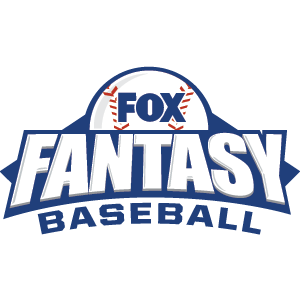 FOX Fantasy Baseball
Join or Create a Free League
Play Now!