Rangers have trouble sealing the deal
The Texas Rangers led their division by 9 1/2 games on the first day of September. They looked ready to sprint away with the American League West and become the first team in either league to secure a playoff berth.
Instead, they lost five straight. Later, they lost three straight. Clinch Day didn't arrive until Sept. 25.
Two weeks ago, the Rangers took a 2-0 lead in the AL Division Series, and they did it at Tampa Bay. Rays fans were so skeptical of their team's ability to force a fifth game that they saluted free agent Carl Crawford late in Game 2.
The Rays were ripe for the sweeping. Texas had two chances to win the series at home. But the Rays won Game 3 … and Game 4 … and didn't bow out until encountering Cliff Lee in Game 5.
So, if you like quick and worry-free outcomes, the 2010 Texas Rangers are not your team. On Wednesday, their apparent affinity for drama became even more evident.
The Rangers reported to Yankee Stadium with a chance to win the pennant in Game 5 of the AL Championship Series. They lost, 7-2. The organization is still on very good terms with the champagne refrigeration industry.
"I don't think we do that on purpose," Rangers right-hander Tommy Hunter said. Hunter, regarded as a clubhouse cutup, wasn't smiling this time.
Ron Washington's team has many virtues. Efficiency isn't one of them. If the Rangers were to start a landscaping service, they would be famous for cutting down trees with great professionalism … then forgetting about the stumps for a couple weeks.
Maybe the Rangers, like novelists and undergraduates, simply do their best work when pressed against a deadline. If that is the case, then they will secure the necessary victory in Game 7 on Saturday at Rangers Ballpark.
But there is an alternate theory, one that could make this a very anxious weekend in the Lone Star State: The Rangers, forever an underdog franchise, are now the favorite to win this series, despite the Yankees' payroll advantage and 27 world titles.
The Rangers could play the no-respect card before Game 5 of the ALDS, because the Rays were the home team and had won two straight. But that's not valid anymore.
Texas has the series lead, three games to two. Texas has home-field advantage. Texas has Lee.
This script won't flip. We're about to find out if the Rangers can win a series when everyone says they should.
"Obviously," star Josh Hamilton said, grinning, "there's no more coming back here and playing on the road."
Despite the lopsided final score, the Rangers had a good — not great — opportunity to win the pennant on Thursday. They were done in by two shortcomings: 1) C.J. Wilson, their starting pitcher, didn't throw enough strikes. 2) Only one of their 13 hits came with a runner in scoring position.
From April to October, failures in starting pitching and timely hitting usually portend a loss.
The best news of the day for Texas involved a favorable injury report on Nelson Cruz, one of their best players in the postseason. Cruz left midgame with a tight left hamstring — an immediate cause for concern, since he was twice forced to the disabled list this year because of injuries to that very muscle. But Cruz said after the game that he should be ready for Game 6 — unlike Yankees first baseman Mark Teixeira, who was lost for the season due to a hamstring injury he suffered Wednesday.
The Rangers' easygoing clubhouse vibe — which served them well against the Rays — remained intact after Wednesday's loss. The players didn't seem tight. If anything, second baseman Ian Kinsler might have captured the prevailing mood with his amusement at the media's reaction.
"This thing's a huge rollercoaster," he said. "With you guys, it's like we're on top of the world when we win and doomed if we lose. It's just a game. We're moving on. We're getting ready to play in front of our home crowd. It should be exciting.
"The postseason's not supposed to be easy. We would have loved to close it out tonight. That wasn't the way it worked out. We're going to try to do that in front of our home crowd."
Still, the following statistic looms large: In two chances to close out the ALDS at home, Texas hitters went 1-for-11 with runners in scoring position. Hamilton implied that his team tried too hard in those games, saying, "Maybe we learned from that." Then they kicked back under Tampa Bay's Big Top, cloaked by familiar under-doggedness.
Now, there are no New York crowds left to defy. The Rangers should win this series, and they must do it in Arlington, where they are only 1-3 in these playoffs. The division was clinched on the road. The first round was clinched on the road. The locals deserve a party.
For that to happen, the Rangers will need to meet their high expectations. Sound simple? It's not. And here's the funny thing: Over the past decade and a half, no team has delivered in these moments more often than the New York Yankees.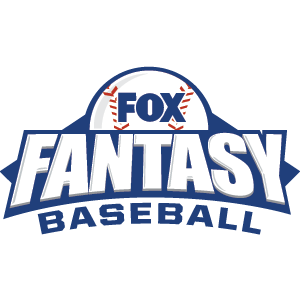 FOX Fantasy Baseball Join or Create a Free League

Play Now!