Rays honor Rivera with real 'Sandman'
All season, Mariano Rivera has enjoyed his farewell tour.
But Friday night in Tampa Bay, the Rays honored the greatest
closer of all time with a sculpture, just one more native to
Florida.
Mariano like you've never seen him before — to honor Mo, the
Rays unveiled a sand sculpture at the Trop today.
pic.twitter.com/Vn9iFqJTSD

—
Yankees PR Dept. (@YankeesPR)
August
23, 2013
Rivera is known as 'The Sandman' – get it? We
see what you did there, Tampa. Well played.
We're not sure if Mo doesn't like it, doesn't
know how he will get it home, or is wondering "is that what I
really look like?"
His signature song, 'Enter Sandman' by Metallica has
played at Yankee Stadium throughout his career and this season was
played at the All-Star Game at Citi Field . . .
Now comes word
through a report that Metallica, scheduled to
play a few short Subway stops away from Yankee Stadium on Sept. 21,
may make an appearance on Sept. 22 when the Yankees plan on
honoring Rivera.
Either way, it has been a season of tributes for Rivera,
including some of these gems . . .
In San Diego, Rivera got a special tribute . . .
But the one that probably takes the cake is this one from the
Minnesota Twins. Rivera, known for his patented cutter, surely
appreciated this:
#MNTwins
honoring the career of retiring closer Mariano Rivera by presenting
him with a "Chair of Broken Dreams."
pic.twitter.com/XqQG7iIpxi

—
Minnesota Twins (@Twins)
July
2, 2013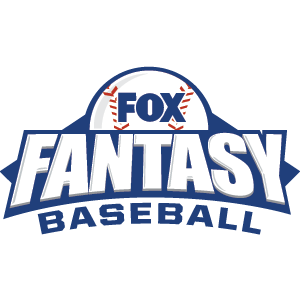 FOX Fantasy Baseball
Join or Create a Free League
Play Now!