Timing is perfect for Strasburg debut
You are a major-league hitter, one of the species that ruled baseball for the better part of two decades. Home runs were your calling card. Chicks dug your 400-foot blasts. The fraternity of pitchers was like western Europe in the late 1930s — frightened and on the run.
But things are so much different today. Maybe it's because steroids are being phased out. Or perhaps because amphetamines, which so unfailingly fired up the synapses of your brain and made your hands so fast, are gone, too.
Now the bat feels a little heavier, the fly balls aren't traveling as far. Your reflexes are off by a micro-second, just enough for you to notice. And it's not just you that's in decline, everyone's in trouble. Snap on the TV, and every day someone else is getting shut out.
And now Stephen Strasburg is on the way.
You shake your head, dreading what's coming. How much worse can it get?
The rookie's debut against the Pirates isn't just an industry-wide curiosity, it's turning into a national coronation. Strasburg arrives with an even greater run-up than Dwight Gooden's in 1984 because, to hear scouts tell it, this kid is even better than Doc.
Strasburg has the 100-mph fastball to die for, the old-school 12-6 curveball and an 88-mph change-up that's so far tortured NCAA hitters with aluminum bats and minor-leaguers with dreams of getting to the show.
Strasburg has destroyed them all. Even Tony Gwynn, his coach at San Diego State, said he would've had trouble with Strasburg's heat. Imagine: a Hall of Famer with a .338 career average, having gone up against the likes of Nolan Ryan, Tom Seaver and Steve Carlton in his day, worried about how a college kid would've made him look.
So what chance do the Pirates have tonight?. Your head says these are major-leaguers, they're the best of the best, equipped to handle whatever Strasburg's got. Your heart, however, says they're cooked.
The Bucs are, after all, the National League's softest-hitting team — last in runs, 15th in OPS, 15th in batting average. No wonder the Nationals picked today for Strasburg's debut. He couldn't have asked for an easier target.
Almost every talent evaluator who's monitored Strasburg says it's more then just the Pirates who need to worry. The 23-year-old right-hander could become a plague to the entire National League.
It's bad news for hitters, but a welcome development for purists who've think it's time baseball cleared out the stench of the steroids era. . The reign of the over-sized freaks is over, banished along with the phenomenon that turned nine innings into glorified batting practice.
According to the Elias Sports Bureau, runs per game are down from last year's 9.3 to 8.95. Home runs are occurring less frequently, as well — down to 1.87 per game, the first time since 1993 the ratio has been under two.
There are 27 pitchers in the majors whose ERAs are under 3.00, another 25 whose WHIPs are below 1.15. Make no mistake, with two perfect games (technically, three) already in the books this season, hitters are in full retreat.
That's what makes Strasburg's debut so compelling. He's arriving at precisely the right time, when passivity among hitters is on the rise. In April alone, 28 percent of all major-league plate appearances ended with either a walk or a strikeout, an all-time high.
No one, it seems, is swinging the bat, anymore. Or if they are, they're waiting until two strikes. Pickiness and selectivity are now mainstream tactics, backed by the game's most important metric, on-base percentage. As A's general manager Billy Beane said, "for years people debated what was the best way to put runs on the board — stealing bases or putting down a (sacrifice) bunt. But when it comes to scoring runs, there's nothing more important than on-base percentage. It's a fact."
All this matters to Strasburg, because the climate now favors power pitchers who can get ahead quickly in the count. Looking back, Gooden's Cy Young Award at age 20 seems even more remarkable, given that he was facing a generation of hitters who were trained to swing hard at anything close.
The dynamic has changed so radically, Gooden himself wants to see how Strasburg will perform.
"I'm still a fan of the game," he told the Bergen Record. "I can't wait for him to pitch as well."
The Nationals are already enjoying the windfall. The game was sold out in the first two hours after Strasburg's call-up was announced. More than 200 reporters are converging in D.C., nearly three times the usual amount. And because of the crush, the Nats say Strasburg will not be doing any one-on-one interviews.
He'll speak at a post-game press conference, and that's it. The rest will be left to our eyes and imagination. What will Strasburg be thinking about as he takes that final deep breath before his first pitch? Will he feel a rush of adrenaline or anxiety? Is his reservoir of calm deep enough for a rocky start — say, two runs in the first inning?
That's the overriding question tonight: Who blinks first? It could be Strasburg, of course. But what happens if the Pirates realize the first time through the lineup they simply can't hit the rookie? What if the night's only goal becomes avoiding embarrassment on national television?
Everyone has seen TV clips of the college kids buckling before that monstrous curve, or else weakly swinging through that fastball. Now it's the major-leaguers' turn, as if they haven't already been smashed to smithereens this season.
They've had to deal with Roy Halladay and Ubaldo Jimenez and Chris Carpenter, among others. Next up is Stephen Strasburg, half man, half fastball machine, a ratio the Pirates are going to dread.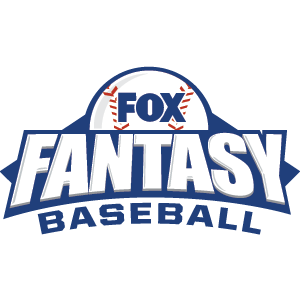 FOX Fantasy Baseball Join or Create a Free League

Play Now!