Oswalt's hot stove starting to boil
As the Prince Fielder derby proved yet again, the free-agent market can take unexpected turns.
Right-hander Roy Oswalt, playing his own unusual waiting game, could be the next beneficiary.
Oswalt, according to major-league sources, wants to pitch for either the Texas Rangers or St. Louis Cardinals, a stance first reported by MLB Network's Peter Gammons.
The Rangers, in the view of some executives, are the favorites to land Oswalt, even though they already have six starting pitchers, including right-hander Alexi Ogando, who could move to the bullpen.
Still, other clubs remain interested in Oswalt, including the Boston Red Sox, Washington Nationals, Cleveland Indians and Milwaukee Brewers, sources say:
• The Red Sox cleared shortstop Marco Scutaro's $6 million salary in a trade with the Rockies intending not just to add free-agent outfielder Cody Ross, whom they signed for $3 million, but also Oswalt or fellow free-agent righty Edwin Jackson.
• The Nationals, even after acquiring left-hander Gio Gonzalez, value Oswalt's veteran presence and stuff.
• The Indians, facing the possible loss of the pitcher known as Fausto Carmona due to a false-identity charge in his native Dominican Republic, are exploring pitching as well as hitting upgrades.
• The Brewers, who are comfortable with lefty Chris Narveson as their fifth starter, would sign Oswalt only at the right price.
The big question with Oswalt, 34, is how flexible he will be if neither the Rangers nor Cardinals want him.
One friend says Oswalt again has mentioned retirement as an option, but that might only have been an exaggeration. Two sources close to Oswalt insist that he will pitch in 2012, and perhaps even sign a two-year deal.
Oswalt, represented by Bob Garber, already has turned down a strong offer from the Detroit Tigers, sources say. His desire to play for the Red Sox is in question. The Rangers, on the other hand, are within reasonable distance of his home in Weir, Miss., and Oswalt owns a farm in northern Missouri; hence, his interest in the Cardinals.
The chances of a deal with the Cardinals, however, appear remote. The two sides are not in contact, sources say, and to clear a spot for Oswalt the Cardinals would need to trade another right-hander, either Kyle Lohse or Jake Westbrook. Both pitchers have full no-trade clauses and limited trade value; Lohse will earn $11.875 million in 2012, Westbrook $8.5 million.
The Rangers' rotation, with the addition of Darvish, is even more crowded than the Cardinals'. But Oswalt is close with Rangers president Nolan Ryan and pitching coach Mike Maddux from their days together in the Astros' organization. Oswalt's wife, Nicole, also is close with Ryan's daughter, Wendy, a rival executive said.
None of that guarantees the Rangers will sign Oswalt, of course. But the pitcher, who has career earnings of $91.95 million, according to baseball-reference.com, likely will be more reasonable with his financial demands for one of his preferred clubs.
True, the addition of Oswalt would give the Rangers six starters, even if Ogando returned to a setup role. Still, Darvish will be pitching in the majors for the first time and righty Neftali Feliz will be starting for the first time. Lefties Matt Harrison and Derek Holland are coming off their first full seasons in the rotation, and both pitched deep into the playoffs, adding to the physical burden.
The Rangers, hell-bent on reinforcing their staff after getting outpitched in the past two World Series, could amass depth and figure out the rest later. Injuries are inevitable, regression by one or more of their starters possible. Oswalt, who missed six weeks last season with lower back inflammation — is a physical risk himself.
Another option for the Rangers would be to use the addition of Oswalt as the foundation for another move.
The team explored trading Harrison for a center fielder earlier this offseason. Some rival executives believe the Rangers might even be open to moving Ogando — though such a deal might be less likely if the club succeeds in trading righty Koji Uehara, who invoked his limited no-trade protection to reject a deal to the Blue Jays this week.
The Rangers, with their pursuit of free-agent first baseman Prince Fielder, demonstrated that the signing of Darvish would not necessarily be their last major offseason move.
The addition of Oswalt to go with Darvish and new closer Joe Nathan would further raise the ante in the Rangers' race with the Angels for AL West supremacy.
And if the Rangers pursue a different course, Oswalt can simply move on to another option.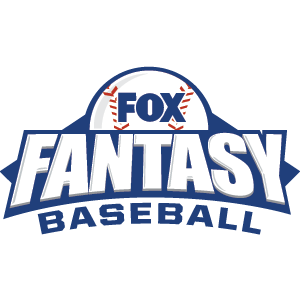 FOX Fantasy Baseball Join or Create a Free League

Play Now!