Don't declare Dickey-mania dead yet
Mets right-hander R.A. Dickey had two big problems coming into Sunday night's Subway Series finale against the New York Yankees, and both were issues that any pitcher would love to have.
The first was that in going 6-0 in his previous six starts — with a 0.18 ERA, 0.49 WHIP and .131 opponents' batting average to boot — the 37-year-old knuckleballer set the bar way too high for his own good, and the thought that he possibly could maintain that level of play was, at best, improbable, and at worst, insane.
The second problem: Everyone who wasn't a Mets fan was waiting for the biggest surprise in baseball to finally come crashing down to earth.
Dickey may have come up short in the first category during his team's 6-5 loss in Sunday's rubber match at Citi Field, allowing five earned runs on five hits and three walks in six innings. But don't hold your breath waiting for the Mets' feel-good story of the year to believe that one no-decision in an All-Star-caliber season means he's lost his touch.
"I gave up five hits, but I don't feel like I got beat around the park," said Dickey, 11-1 with a 2.31 ERA. "I gave up one big swing. … but I felt like I pitched better than my numbers reflected."
Truth be told, Dickey really wasn't any worse than Yanks ace CC Sabathia, who allowed five runs (but just one earned) on nine hits in 5 2/3 innings, walking two and striking out three. But Sabathia hadn't come in having thrown 42 2/3 consecutive innings without allowing an earned run, including back-to-back one-hitters, like Dickey had.
"You can feel it; it's something that wafts over everybody," Dickey said of the atmosphere and the attention. "It's a pretty neat feeling, and I envision it's a playoff type of experience."
Unfortunately for Dickey, with all eyes in the Citi Field-record crowd of 42,364 on him, he wasn't quite himself, and the Yankees didn't cut him any slack. The low point came in the Yanks' four-run third inning, the biggest blow when Nick Swisher bashed a Dickey mistake over the fence in right-center for a three-run homer.
"As controllable as the knuckleball has been for me, it's still a very violent, very fickle pitch from time to time, and she did not cooperate tonight on a couple of different occasions," Dickey said. "They have the capability of beating you on one swing, and I was going to live and die with my girl. She's been nice so far, and that's just the way of it — it happens."
After escaping a one-out, bases-loaded jam in the second inning, Dickey started the fateful third by striking out leadoff hitter Derek Jeter. But Curtis Granderson reached on a four-pitch walk, Alex Rodriguez beat out David Wright's throw on a dribbler to third, and Robinson Cano walked to load the bases with one out once again.
Mark Teixeira drove in Granderson with a sacrifice fly to deep right, ending Dickey's streak of innings without allowing an earned run, then four pitches later, Swisher obliterated Dickey's worst pitch of the night.
"The one to Swish stayed up," Dickey said. "I kept waiting for it to catch like it did a couple pitches earlier, and it just didn't. It just stayed up there and he covered it, and all of a sudden it's 4-0 and we're having to fight back against a really good pitcher."
The Mets got one run back in the third, but after a 1-2-3 fourth inning, Dickey's control issues returned in the fifth when Granderson walked and advanced on Dickey's first wild pitch of the season, then scored on a Teixeira fielder's choice.
Dickey's control had been so impeccable of late, with just 71 strikeouts and six walks in his previous seven starts, that it was almost a shock to see him struggle. But Dickey stuck with his knuckler against the league's most powerful lineup and walked three batters for the first time since May 6 and hit another.
"Against a lineup like that you can't give in," Dickey said. "These guys are very, very good. They have a great lineup — maybe the best lineup that we've seen so far — and if you're going to get beat, you're going to get beat with your bread and butter."
The Mets eventually tied the game at 5-5, letting Dickey off the hook for what would have been his first loss since April 18, but Cano hit a leadoff home run in the eighth, driving a 2-0 Miguel Batista well past the 408 sign in center.
"They hit balls out of the ballpark like there's nothing to it," Mets manager Terry Collins said of the Yankees, who lead the league in homers. "That's their lineup, they go up there to hit home runs."
The loss marked the end of an historic run for one of baseball's truly great guys, but it in no way suggested that Dickey's revelatory ascension to pitching greatness wasn't legitimate. He's just a good pitcher who had a great run, and on Sunday, in a matter of one bad pitch, he showed he was human.
But in his own humble, respectful, insightful, very R.A. Dickey kind of way, he refused to give in and say that he saw it coming, and he'd never go as far as to say he expects it to happen again.
"That's probably the pulse that beats outside of here, (but) I felt like I could keep going — why not?" Dickey said. "But all good things come to an end, or they wouldn't end, right? That's the way of it, so it's time to begin another streak."
Follow Sam Gardner on Twitter: @sam_gardner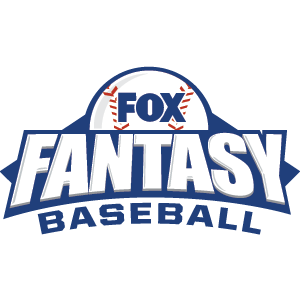 FOX Fantasy Baseball
Join or Create a Free League
Play Now!