Phillies even series with Nationals
In the Philadelphia Phillies' simultaneous pursuit of both the Washington Nationals and a .500 record, Ryne Sandberg and Michael Young put together an all-out pursuit of home plate.
Young scored the go-ahead run from first base on a two-out single in the eighth inning Saturday night, never hesitating as the ball headed to the right-field corner. Waved home by third-base coach Sandberg — who made a cautious decision to hold up a runner in a vital situation in a loss the night before — Young stretched his hand across the plate to beat Bryce Harper's throw in a 5-3 win over the Nationals.
"You guys were asking before the game about Sandberg being more aggressive," manager Charlie Manuel said. "I think he was pretty aggressive there. That's a gutsy, aggressive move."
The win evened the three-game series and gives the Phillies (24-25) another chance to level their record in Sunday's finale — when they can also catch the Nationals for second place in the NL East. Philadelphia hasn't been at .500 since 6-6 in mid-April.
"It's a big series, considering the time of year, for sure," Young said. "I don't think anyone's under any illusions that this is going to decide who wins the division, but we're playing a very good club in their ballpark. It's a big May series."
The score was tied at 3 when Young walked and came home on Delmon Young's single. Pinch-runner Michael Martinez then scored on a double by Domonic Brown, who earlier hit his ninth home run.
The eighth-inning spurt came off Drew Storen (0-1), the latest failure for a Nationals bullpen that manager Davey Johnson said "keeps me up more than the offense" – a strong statement considering that Johnson has vowed to stop shaving until his lineup breaks out of its collective hitting slump.
Storen's ERA rose to 5.21.
"He's not where we want him to be. He's not locating like he usually can," Johnson said. "He made some good pitches but, you know, I've got to have him. He's important to our bullpen."
Chad Durbin (1-0) got two outs for the win, retiring two of the four batters he faced while lowering his ERA to 7.71. The Phillies' four relievers didn't allow a run, but Durbin had to bail out Antonio Bastardo in the seventh, and Jeremy Horst finished up after Durbin allowed two baserunners in the eighth.
"We wobbled a little bit, but we regained composure," Manuel said. "It was interesting, but we ended doing a good job, getting guys out when we're supposed to. That's what counts."
Jonathan Papelbon worked the ninth for his ninth save.
Starters Dan Haren and Jonathan Pettibone both went six innings. Haren had quite the eclectic line: six innings, three runs, 10 strikeouts, one walk and four hits — all for extra bases. Brown and Erik Kratz hit homers on back-to-back pitches in the second inning, and Pettibone and Jimmy Rollins pounded back-to-back doubles to produce a run in the fifth.
Pettibone, a rookie yet to lose a decision over seven starts, matched his career high with six strikeouts while scattering nine hits and three runs. He allowed single runs in the third, fourth and fifth.
Denard Span had three hits, including an RBI single, while Adam LaRoche had an RBI single and an opposite-field homer for the Nationals, but it was hardly the offensive outburst Johnson has been seeking during his razor boycott. The 70-year-old manager decided to keep letting his facial hair grow despite a modest five-run output in Friday night's win.
"My wife said I could keep it one more day," Johnson said before the game. "The players want me to keep it. They think it looks better."
Asked if he thinks it looks better, Johnson said: "With the fuzz I've got? It's gray. You kidding me? You can't hardly see it, if you've got my eyes. I can't see it unless I put my glasses on."
Notes
The play of the day was made accidentally by Nationals 2B Steve Lombardozzi. While trying to field a drag bunt by Freddy Galvis, Lombardozzi had the ball carom off his glove and his knee — and straight to 1B LaRoche for the out. … Nationals OF Tyler Moore singled for the second consecutive game, raising his average to a still-dubious .139. His struggles earned a special mention when Johnson was talking about facial hair. "I told Tyler the reason I was growing this was for him, to change his luck," the manager said. … Pettibone's double sailed over the head of Span in center, the pitcher's second major league hit and first for extra bases. … Pettibone became the first Phillies rookie to allow three earned runs or fewer in each of his first seven starts since Charles Hudson in 1983. … The Nationals called up utility man Jeff Kobernus from Triple-A Syracuse and designated RHP Yunesky Maya for assignment. Kobernus made his major league debut as a pinch runner in the eighth.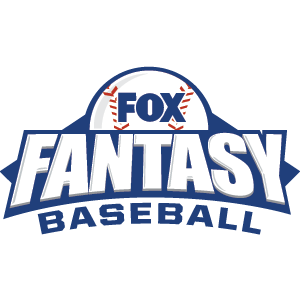 FOX Fantasy Baseball Join or Create a Free League

Play Now!