Phenoms paying off big for clubs
Does anyone else find it odd that the big-money Dodgers, like the big-money Angels a year ago, required mouth-to-mouth resuscitation from a relative novice?
Compared to Yasiel Puig, Mike Trout actually was a grizzled veteran when he joined the Angels in April 2012; he had appeared in 40 games the previous season. Puig, a Cuban defector, played in just 63 games in the minors before making his debut with the Dodgers last week.
Still, the energy that both outfielders injected to their clubs was similar — and a damning statement on the way baseball teams spend their money.
This is the age of drug testing. The game keeps skewing younger. Yet, many teams continue to invest heaviest on free agents whose best years already are behind them.
At the same time, the recent labor agreement's restrictions on amateur spending, both domestically and internationally, make it difficult for teams to be as aggressive as they once were mining young talent.
Which is exactly the wrong idea at the wrong time.
The greater bang for the buck, more than ever, comes from young players who make an immediate impact. Puig, 22, is something of an exception — he signed a seven-year, $42 million deal shortly before the new rules took effect. Nearly everyone in the industry viewed his deal as a massive risk, and it's still fair to categorize it that way.
Yes, Puig batted leadoff in his debut, hit four homers in his first five games to earn National League Player of the Week and moved to the cleanup spot Monday night. But remember how we all went gaga over the Royals' Eric Hosmer, the Braves' Jason Heyward and many others? Phenoms don't always progress in linear fashion.
Thing is, it's not just Puig.
It's Trout and the Nationals' Bryce Harper, the Orioles' Manny Machado and Brewers' Jean Segura, the Mets' Matt Harvey and Rockies' Nolan Arenado. And soon enough, maybe the Pirates' Gerritt Cole, who makes his major-league debut Tuesday night, and Rays' Wil Myers. Cole received the highest signing bonus of that group, $8 million, followed by Harper at $6.25 million.
Anyway, if I'm running a major-league team, I want one of those guys, a difference-maker whom I will control for most of his 20s. I don't want a $200 million man such as Albert Pujols, Alex Rodriguez or even Joey Votto in his decline years.
Of course, it's not quite that simple.
Though monster contracts rarely provide the desired returns, not all are mistakes. Long-term extensions for players in their primes (see Miguel Cabrera) often are quite fulfilling. And, as much as everyone loves young, cheap talent, amateurs offer far less certainty than established veterans. A team operates in the draft almost like a venture-capital firm, spreading money around, knowing most players will fail, hoping one or two will hit it big enough to make up for the rest.
It's also important to remember that teams occasionally acquire players for reasons that go beyond baseball — the Angels wanted Pujols and Josh Hamilton to be stars of their new regional TV network, while the Dodgers wanted Adrian Gonzalez to be a 21st-century Fernando Valenzuela, providing crossover appeal to the Mexican-American community.
Robinson Cano, a potential free agent, could be the same kind of buy for the Yankees, the one holdover from the post-Jeter, post-Rivera era who offers star power. Still, the Yankees' attendance is down about 2,500 per game this season with Cano, making it reasonable for their executives to ask: How much is he truly worth?
Winning still is the best form of marketing — the underachieving 2011-12 Red Sox, with their "sexy" TV stars, alienated the team's fan base. The Yankees are drawing poorly in part because their fans expected the team to be less competitive, and only now are starting to warm to the club. Likewise, disappointing teams such as the Angels and Dodgers figure to draw smaller crowds if they fall out of contention this summer.
To better grasp the proper way to build a franchise in the testing era, consider the successful strategies of baseball's two current "it" franchises — the Cardinals and Rangers, who lost Pujols and Hamilton to the Angels, respectively, the past two offseasons.
The farm systems of both clubs are among the best in baseball. And for the Cardinals, the departure of Pujols on a 10-year, $240 million contract is the gift that keeps on giving.
Start with outfielder Carlos Beltran, whom the Cardinals signed to replace Pujols on a two-year, $26 million free-agent deal. Beltran has a higher OPS since the two changed teams, .848 to .824.
Now consider that the Cardinals used part of their savings to sign first baseman Allen Craig, catcher Yadier Molina and right-hander Adam Wainwright to extensions totaling 15 years, $203.5 million.
And finally, remember that the Cardinals received the No. 19 pick in the 2012 draft as compensation for losing Pujols — and used it to select right-hander Michael Wacha, one of the game's top pitching prospects.
The Rangers, who lost Mike Napoli in addition to Hamilton last offseason, have reinvented themselves much like the Cardinals, signing lesser free agents such as designated hitter Lance Berkman and catcher A.J. Pierzynski to complement their homegrown core.
Right-hander Yu Darvish was the one high-priced exception, costing nearly $108 million between his contract and posting fee. The Rangers, though, got Darvish at age 25, and other Japanese players will continue to be available in the same way. The new rules on spending do not apply to posted Asian players and other foreign professionals who are 23 or older.
The Dodgers are in on that action, too — they signed Korean left-hander Hyun-Jin Ryu, 26, as a posted player last offseason. But for all their recent spending, team president Stan Kasten continues to insist that it's a short-term fix, and that the team ultimately wants to build through player development.
That isn't just lip service; the motivation for even the wealthiest clubs to find impact young talent never has been more evident. The poster boy for it is wearing a Dodgers uniform, producing one jaw-dropping performance after another, appearing nightly in right field.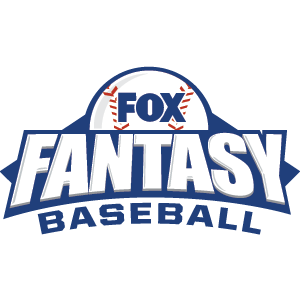 FOX Fantasy Baseball Join or Create a Free League

Play Now!