Pair of rookies taking AL by storm
The American League rookie of the year race is already showing signs it could be a memorable contest.
Chicago White Sox slugger Jose Abreu leads the league in home runs and RBIs, and he might not even be the front-runner. Masahiro Tanaka has been just what the New York Yankees were hoping for when they signed the Japanese right-hander in the offseason. He's 6-0 with a 2.17 ERA entering Tuesday night's start at Wrigley Field against the Chicago Cubs.
Abreu went on the disabled list over the weekend with an ankle injury, so he'll need to return to health to keep up his impressive production.
The 27-year-old Abreu would be among the oldest rookie of the year winners if he ends up with the award, and Tanaka turns 26 in November. Both had experience – in Cuba and Japan – before making their major league debuts this season.
Although it may seem odd to compare older players like Abreu and Tanaka with some of the game's other top rookies, that precedent was established a while ago in the award voting.
Ichiro Suzuki turned 28 in 2001, the year he swept the AL MVP and rookie of the year awards after coming over from Japan. A player arriving from overseas may sometimes be in his prime, age-wise, but he still faces challenges of his own.
"The U.S. players that are playing in the minors, they have a better understanding of what the major leagues are going to be like because they see them on TV, they've been around," Suzuki said through a translator. "When you're coming from another place, you don't know about the major leagues as much. You can look at it that way, too. Sure people have done well in other places and come here. It's the first time that you actually play in the big leagues, so maybe that's something people may not think about."
The first rookie of the year, Jackie Robinson, was 28 when he won the award the year he broke baseball's color barrier. The oldest winner, according to STATS, was 32-year-old Sam Jethroe in 1950.
Here are five things to watch around the majors this week:
FIELDER RETURNS? Detroit hosts Texas for a four-game series starting Thursday, which was supposed to be Prince Fielder's return to Motown after the Tigers traded him to the Rangers for Ian Kinsler in the offseason. But Fielder's consecutive games streak ended Saturday at 547 because of a stiff neck, and it remains to be seen how soon he'll be back.
ON A ROLL: Cincinnati right-hander Johnny Cueto has gone at least seven innings in every start this season, and he has yet to allow more than two runs in a game. He'll take the mound Tuesday night in Washington against Doug Fister and the Nationals.
MOVING ON: Jose Fernandez's elbow injury was a jolt for the Marlins, but he's not Miami's only promising young pitcher. Anthony DeSclafani, the organization's minor league pitcher of the year last season, allowed two runs in six innings in his major league debut against the Los Angeles Dodgers on Wednesday. He's scheduled to start again Tuesday night against Philadelphia.
SLIPPING: After charming Pittsburgh with its run to the playoffs in 2013, the Pirates are seven games under .500. Pittsburgh's starters are 5-19, and the bullpen has blown 10 saves. The Pirates host Baltimore and Washington this week.
BIG SERIES: The San Francisco Giants lead the NL West by three games over Colorado and by five over the high-priced Los Angeles Dodgers. The Giants will try to extend that margin when they head to Colorado for a three-game series with the Rockies that begins Tuesday night. Madison Bumgarner starts the opener for San Francisco.
STAT OF THE WEEK
Detroit won its 11th straight road game Sunday night when the Tigers finished off a three-game sweep of the Boston Red Sox at Fenway Park. American League teams are only 161-165 at home this season.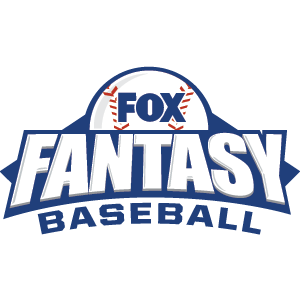 FOX Fantasy Baseball Join or Create a Free League

Play Now!