New York Yankees: Just How Good Will They Be in 2017?
The New York Yankees have been on tear over the past 10 days. Does this signal a surprisingly successful 2017 campaign, or will it be an outlier?
After starting the season 1-4, the New York Yankees have been hot, winning nine out of their last 10 contests, despite the team missing two prominent offensive pieces in Gary Sanchez and Didi Gregorius. Will this streak tell the story of the 2017 Yankees, or is it merely just an early season anomaly?
We all know the length of a major league baseball season. Playing 162 games is a marathon and not a sprint, which goes through many twists and turns. This makes whatever happens in the beginning of a baseball season a lot less indicative of how the year will play out.
But starting out hot is obviously better than the alternative (just ask the AL East rival Toronto Blue Jays). Normally, the first benchmark of the Major League Baseball season is Memorial Day, which is just over a month away. But looking at the Yankees now, they are 10-5 and getting many uplifting performances from players they may not have expected to really contribute.
Many pundits really liked the Yankees' young offensive talent, which includes the likes of Sanchez, Gregorius, Starlin Castro, Greg Bird and Aaron Judge. This doesn't even include future Yankees in the farm system that include Gleyber Torres, Clint Frazier and Jorge Mateo.
It was the starting pitching that caused major pause in setting high expectations for the roster that general manager Brian Cashman put together.
The group is led by Masahiro Tanaka, who when on the mound, can be an upper-tier pitcher. But he's likely to miss a few starts because of his injury history. Behind him the team does have some upside in Michael Pineda and Luis Severino, even though both of these power hurlers have not maintained a stable level of production. Throw in veteran CC Sabathia and a stable of number-five types, and this rotation had some major questions prior to the 2017 season.
However, from the early returns, the Yankees' starting five is looking a lot more promising. Tanaka has rebounded from a tough Opening Day start and CC Sabathia has pitched like he's back with the Milwaukee Brewers. Even younger, more unproven starters in Luis Severino and Jordan Montgomery have fared well too.
But the pitcher that people should key in on is Michael Pineda. Once a supposed building block with the Seattle Mariners, the towering right-hander has not been able to reach his potential in the Bronx. Now 28 years old, he might be turning a corner.
Known as a pitcher with the pure stuff to be an ace, it's been his lack of control that has let him down in past seasons. However, in just over 18 innings, Pineda has only walked one batter while striking out 23. This has led to an outstanding 23.00 strikeout-to-walk ratio. In comparison, his career K/BB rate is 4.51.
That rate won't last, but Pineda has passed the eye test with flying colors to start the 2017 season. In his start against the Rays where he had a perfect game through six innings, he looked in complete control of all of his offerings, painting off-speed pitches on the corners and throwing his mid-90s fastball right by hitters. If Pineda can continue to pitch around this level, the Yankees have a much better chance of exceeding expectations.
In addition, the bullpen looks even better than it did at the end of the 2016 with the return of Aroldis Chapman to the closer's role.
Taking all of these positive factors into account, people should expect the Yankees to remain at the top of the AL East for the remainder of 2017, right? Well, not so fast.
Yes, the Yankees' starting pitching staff does look better than expected a few weeks into the 2017 MLB season. And yes, the team is performing this well without Gregorius and Sanchez in the lineup. But this doesn't mean that the Yankees will end up being as good or better than how they are playing at this very moment.
The likes of Pineda, Severino and Montgomery all have talent, but none has a track record of sustaining this type of production throughout a 162-game season. It's likely that a few of these pitchers and Sabathia will be adjusted to by lineups across the American League at some point in the coming months. Tanaka also shouldn't be expected to stay healthy over the course of this year because of his injury history.
So while the Yankees rotation has gotten off to a spectacular start, I'm still not very confident that they'll be able to maintain this level of play across the board in order to remain in the hunt for the AL East title.
More from Call to the Pen
Without a consistent starting rotation, what I believe is a talented offense is going to have to carry the load in order to deliver the Yankees a playoff berth.
Young talent is abundant in the Yankees batting order, but the veterans are going to have to produce their fair share if New York is to keep winning at a playoff caliber rate. Brett Gardner, Jacoby Ellsbury and Matt Holliday are starting level players, but they have been performing below pay grade over the past few years too.
In the end, my opinion of the Yankees remains pretty much the same even after this hot start. The rotation, while talented, has too many injury and consistency questions with the lineup just not being good enough to help New York overcome that problem.
If the Yankees hope to become contenders, they are going to have to makes moves to solidify the starting rotation and I don't believe that the front office is willing to part with many of their highly-regarded minor leaguers after acquiring them last summer.
All in all, Yankees fans have to be encouraged with the type of play they are seeing, especially from the starting rotation. And I am a believer that Michael Pineda may be starting to turn the corner. However, the number of questions on the roster make it difficult to shift what the consensus expectations were for the Yankees entering the 2017 regular season. Which is that they are an organization on the rise, but won't be quite good enough to be able to play in October.
What do you think of the Yankees' strong play to start the year? Has your opinion of the club shifted? Let us know in the comments below.
This article originally appeared on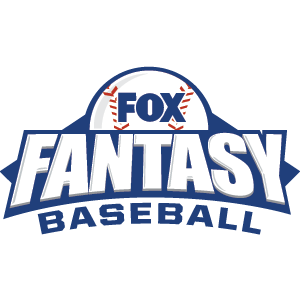 FOX Fantasy Baseball Join or Create a Free League

Play Now!