CC pays tribute to sports pioneers
Follow Yankees ace CC Sabathia (@CC_Sabathia) throughout the month of February as he tweets a daily tribute to an African-American athlete who made a difference …
Sabathia explains why he decided to do this:
It's Feb 1… let's kick off black history month by paying tribute to the great athletes who changed their sport and the world around them … each of them have led the way and inspired me to get to where I am today. So stay tuned I'm going to highlight a different athlete everyday this month, hit me back with your favorites and remember to use #bhm
Feb. 29
Last #bhm tweet, branching out even more on leap day. Thanks for letting me pay tribute to these heroes all month
Feb. 28
1st non athlete on my #bhm list but he's one of the faces of NY sports, some of you may know him as Morris Blackman
Feb. 27
Personal hero of mine, met him at a boys n girls club in Vallejo when I was 9 #bhm
Feb. 25
Been looking forward to this one — "Sweetness" #bhm
Feb. 24
3rd and final boxer on my #bhm list, Ali named him one of his greatest influences
Feb. 23
Born in Birmingham and grew up to be the fastest man alive #bhm
Feb. 22
This 2x Cy Young, NL MVP and hall of famer also played for the Harlem Globetrotters #bhm
Feb. 21
From late last night, try to guess who "Mr. Cub" is hint:14x all star, @MLB all century team #bhm
Feb. 20
Tribute to Neon Deion, pro and college football hall of famer as of last year #bhm
Feb. 19
NFL MVP in 1985 and Tecmo Bowl superstar… #bhm
Feb. 18
Today's #bhm tribute goes to one of my favorite fighters who left us just a few months ago
Feb. 17
The Courage award at the ESPYs is named after him and for good reason #bhm
Feb. 16
The Knicks may have Linsanity but didn't have an answer for the 100 pt beat down by this #bhm hero
Feb. 15
Because @mlb retired his number in 2007, no player will ever wear #42 on any team because of this player #bhm
Feb. 14
While other people are stuck with joints, he has ball bearings in his legs that give him a mechanical advantage #bhm
Feb. 13
One of the most durable athletes ever, played his last professional baseball game at the age of 59 #bhm
Feb. 12
Late #bhm s/o tonight… 1st African American manager in MLB history and hall of famer as a player
Feb. 11
The doctor is in… #bhm
Feb. 10
Former Laker great and 3 time NBA finals MVP… and see a pic of me w another Laker great … who's taller? #bhm
Feb. 9
Todays tribute goes to an all time NFL great who left us too early…2nd all time in sacks, 2 time defensive POY
Feb. 8
The "say hey kid" had 660 HR, .302 avg, 12 gold gloves, and played for the NY Giants? #bhm
Feb. 7
4.12 40 yd dash fastest ever at NFL combine, heisman winner, and only athlete to be named an all star in 2 sports #bhm
Feb. 6
The only rusher in NFL history to avg over 100 yards a game…for his career #bhm
Feb. 5
In honor of today's game, this athlete has 3 rings and was MVP of Super Bowl XXIII #bhm
Feb. 4
The NBA's all time leading scorer, 6 time MVP, 6 time champion, and now serving his country in the State dpmt #bhm
Feb. 3
This athlete was a hero to probably more kids than anyone on my list. I wanna be like… #bhm
Feb. 2
In honor of his trainer Angelo Dundee (RIP), today's tribute goes to the greatest of all time #bhm
Feb. 1
1st athlete, the "hammer" from Mobile, AL. Broke the Babe's HR record and still holds the record for career RBIs #bhm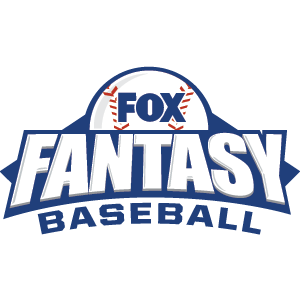 FOX Fantasy Baseball
Join or Create a Free League
Play Now!