Mets disappoint fans once again
After Johan Santana no-hit the defending champion St. Louis Cardinals on June 1, the New York Mets — reveling in the first such pitching performance in the franchise's long, agonizing history — sat at 29-23 on the season.
It was, for the first time in a long time, a good time to be them.
The 29 wins represented the team's highest win total at that point in a season since 2007, and New York found itself just one game behind Washington for the NL East lead at the time. By the start of July, the Mets were still hanging in there, just 2.5 games behind the Nationals at 43-36 and still in line for a wild card spot.
Still so far, so good.
But something has happened in the Big Apple since June gave way to July that can only be explained with the type of generalities that have become all too familiar to the team's fervent and increasingly unimpressed fan base: The Mets did what you knew the Mets would do.
They've made the least of a tailor-made opportunity, with the Phillies surprisingly bumbling about the bottom of the division and the new-look Marlins underperforming, too, and they've failed to capitalize on a rare chance to put together a season worth remembering.
New York has won just 11 of 35 games since the end of June — fewer than every team in baseball except the woeful Houston Astros — a slide that was defined by a pitiful 2-13 start to the second half of the season.
And after Saturday's 9-3 loss to the Braves (the Mets' 11th defeat in their last 12 games at Citi Field) New York finds itself at 54-60, 17 games out of first in the division and almost certainly out of the postseason for the 11th time in 12 seasons.
It's been a disappointing — but, unfortunately, not altogether surprising — collapse by the Mets, to say the least. But there's still some comfort to be taken in the three good months of baseball they played and the shred of hope it seemed to give the team and its fans for the future.
But is it real hope? It's certainly too early to tell for sure, but it's hard to think that New York's temporary brush with success is a sign that prolonged good fortune is in its future.
There were some bright moments that shouldn't be forgotten, of course, like the aforementioned no-hitter from Santana, the ongoing resurrection of knuckleballer R.A. Dickey's career and the resurgence of third baseman David Wright, who is having his best season since 2008.
But the team's collective collapse of late has rendered most of the positives of the first half of the season irrelevant.
Santana, for starters, has been a mess since his no-hitter, going 3-5 with a 6.54 ERA after blanking the Cardinals until landing on the DL with shoulder soreness. Over his last four starts, dating back to July 6 — and including the eight earned runs he allowed in 1-1/3 innings Saturday in his first start after a three-week DL stint — Santana is 0-4 with a 17.53 ERA and a WHIP of 3.00.
Now many fans are wondering if the flashes the two-time former Cy Young winner showed of his former self — Santana was 3-2 with a 2.38 ERA in 11 starts as of June 1 — were little more than fool's gold in the wake of a shoulder injury that cost the lefty all of 2011.
Fans in Flushing have also been left to wonder what to make of the astonishing season Dickey has put together.
The knuckleballer was, hands down, the pitching sensation of the first half, going 12-1 with a 2.40 ERA before the break — including a five-start stretch where he was nearly unhittable, going 5-0 with a 0.00 ERA and an opponent batting average of .119.
However, since the start of July, Dickey has struggled — though not to the degree Santana has — going 3-2 with a 4.01 ERA that can't help but make fans wonder whether he's a long-term solution or just a feel-good flash in the pan.
It's a tough question to answer, because there's not a nicer guy in the world than Dickey, and when he's on and the knuckler's fluttering like it was Thursday against Miami, he's deadly. But it has to be answered — along with questions about Santana, Wright and others — because the Mets are at a crossroads and they need to settle on a direction.
For the first time in a long time, New York's payroll is under $100 million and the Mets finally have some flexibility moving forward. So the decision whether to proceed with the pieces they have or blow the whole thing up and start over is a big one.
Santana, who has a full no-trade clause, is signed through 2013 with a club option that could pay him $25 million for 2014. The Mets also have a $5 million option on Dickey for 2013, so both can be part of the equation moving forward if the Mets want them to be.
That said, is building a staff around a dinged-up former star and a 37-year-old one-time washout specializing in the game's most fickle pitch really the best idea?
As for the rest of the rotation, Jon Niese will be back, as he's signed through at least 2016, but Dillon Gee's contract only runs through this year, as do the deals of Mike Pelfrey (arbitration-eligible for 2013) and Jeremy Hefner.
Pelfrey underwent season-ending Tommy John surgery in May, a clot in Gee's right shoulder likely ended his season in July and the rookie Hefner is 2-3 with a 5.13 ERA in six starts this year, so there's a case to be made for moving on without all of them, too.
Then there's the issue of the $16 million club option on Wright this winter and a $17 million option on the disappointing Jason Bay for 2014. Parting ways with the latter would be easy; the former, not so much.
But maybe that's exactly what the Mets need to do. Because as good as it was to be them on June 1, it's equally bad, or worse, now.
What New York is currently doing — and has done for the better part of the last decade — clearly isn't working, it finally has the means and the chance to move in a new direction, and it would be a shame to let that opportunity pass by for more of the same disappointment.
You can follow Sam Gardner on Twitter or email him at samgardnerfox@gmail.com.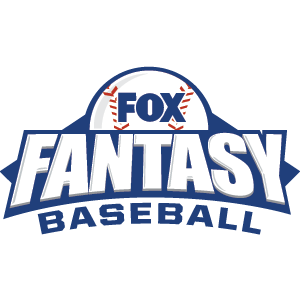 FOX Fantasy Baseball Join or Create a Free League

Play Now!