Sources: Tigers seek to upgrade rotation
The Tigers, intensifying their efforts to land a starting pitcher, were active on a number of fronts on Friday, according to major-league sources.
In addition to submitting a proposal to the Rockies for right-hander Ubaldo Jimenez, the Tigers identified Mariners right-hander Doug Fister as a leading backup plan, sources said.
The team initially was willing to part with highly regarded Class AA right-hander Jacob Turner in a package for Jimenez, but might have signaled a shift in plans by deciding to promote Turner, a move reported by SI.com.
The Tigers also have discussed trades for Dodgers right-hander Hiroki Kuroda, Nationals right-hander Jason Marquis and Padres righty Aaron Harang, among others.
The addition of a pitcher such as Fister would not require the Tigers to part with Turner. But pairing Jimenez with right-hander Justin Verlander at the top of the rotation might give the Tigers the edge in the hotly contested AL Central.
The Rockies, sources said, are discussing Jimenez with at least four other clubs — the Yankees, Red Sox, Reds and Indians. Of those teams, the Yankees still might stand the best chance of completing a deal.
Among the names that interest the Rockies, according to sources:
From the Red Sox: Triple-A right-hander Kyle Weiland and Double-A third baseman Will Middlebrooks.
From the Yankees: Right-hander Ivan Nova, Double-A right-hander Dellin Betances and Triple-A catcher Jesus Montero; the Yankees consider prized Double-A lefty Manny Banuelos to be untouchable.
From the Tigers: Double-A right-hander Jacob Turner, whom the Tigers are willing to include in a deal in an effort to keep their big-league club intact.
From the Reds: First baseman/left fielder Yonder Alonso and at least one of the team's major league ready starting pitchers; the Reds consider Triple-A catcher Devin Mesoraco and Single-A infielder Billy Hamilton untouchable.
From the Indians: Double-A lefty Drew Pomeranz, whom the Indians would be highly reluctant to move.
While the Rockies clearly are willing to move Jimenez, they recognize that their price is so high, a deal might not get done.
The Tigers, meanwhile, are uncertain that Kuroda would waive his no-trade clause to come to Detroit, and apparently have not made substantial progress on an agreement with the Orioles on right-hander Jeremy Guthrie. They also have pursued Padres right-hander Aaron Harang and Mariners righty Doug Fister. But in the case of Fister, they were turned off by the price.
With the current Detroit rotation, there is a significant drop in reliability after the top three starters: Cy Young Award candidate Justin Verlander and fellow right-handers Rick Porcello and Max Scherzer. The fourth and fifth spots belong to Brad Penny, who surrendered seven runs in 3 1/3 innings Thursday, and rookie Duane Below, respectively.
The Tigers recently entered the market for bullpen help as well. They are comfortable with the back end of their bullpen – setup man Joaquin Benoit and closer Jose Valverde – but would like to add a middle reliever at the right cost.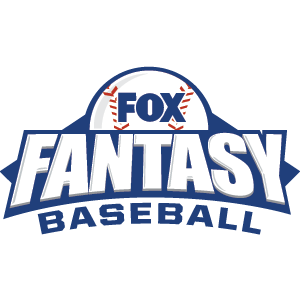 FOX Fantasy Baseball Join or Create a Free League

Play Now!