Teams you may no longer recognize
Players have reported for spring training, mercifully, and that means a long winter of player movement is drawing to a close. Certainly, some moves at the margins are still possible, but for the most part the "key party" that is the free-agent season is over and done with.
So you might be wondering: Which teams undertook the most sweeping changes during the offseason? Which rosters have been pounded, stretched and ritually abused to the extent that they must be identified with dental records? To answer those pressing questions, let's take a look at which teams might be scarcely recognizable once the 2011 season begins.
American League
Tampa Bay Rays
Most notably, the Rays lost outfielder Carl Crawford to the division-rival Red Sox, but that's really just the beginning. Also gone is Matt Garza, who was traded the Cubs as part of an eight-player swap; Carlos Pena, who signed a free-agent contract with those same Cubs; organizational stalwart Rocco Baldelli, who retired; and starting shortstop Jason Bartlett, who was traded to the Padres. That means the Rays will go into the 2011 season without the all-time franchise leader in hits (Crawford), home runs (Pena) and ERA (minimum 500 innings pitched, Garza).
That's to say nothing of what's become of baseball's top right-handed relief corps. Gone are closer Rafael Soriano (to the Yankees, no less) and righty setup men Dan Wheeler (to the Red Sox, no less), Joaquin Benoit and Grant Balfour, among others. In the aggregate that's a loss of 226-1/3 innings and a combined ERA of 2.11. The Rays are hoping such additions as Kyle Farnsworth, Joel Peralta and perhaps Juan Cruz can take up the slack. That will be quite difficult.
Elsewhere, new faces such as Johnny Damon and Manny Ramirez give Tampa the ability to play matchups at the outfield corners and at DH, and youngsters such as Matt Joyce, Reid Brignac and Jeremy Hellickson will step into roles vacated by some of the notable names above. The margin for error in the AL East is impossibly thin, so the odds-defying Rays must once again, well, defy the odds.
For their efforts: AL wild card
Orioles
The O's, as is occasionally their wont, made a few splashy additions over the winter while also giving the impression of making little progress. Derrek Lee is the new first baseman, Vlad Guerrero is the new DH, Mark Reynolds is the new third baseman and J.J. Hardy is the new shortstop. For those counting at home, that's almost half of the regular lineup. Also, Justin Duchscherer is new to the rotation, and notable additions to the bullpen include Jeremy Accardo and Kevin Gregg.
Gone? Kevin Millwood, Ty Wigginton, Matt Albers and Garrett Atkins. If you're a Baltimore backer, then the shame of it is that, for all their recent maneuverings, the Orioles may still be the worst team in the division (thanks mostly to a rotation that's sorely lacking).
Half-measures in a division that demands much more; such is the brutality of the American League East.
For their efforts: fifth place, AL East
Athletics
Oakland's offense was absurdly inept last season, but some recent changes might help. Josh Willingham, while a liability with the glove, might be the A's best hitter, on paper. Hideki Matsui, so long as he's platooned, should be a productive DH, and David DeJesus should give them improved output from right field. (Oakland right fielders combined to "hit" for a .247 average, .287 on-base percentage and.342 slugging average in 2010, so the bar is set slightly above the altitude of worms.)
The rotation welcomes Brandon McCarthy to the back end. Rich Harden returns and is likely to fill the role of long reliever/swing man. To the end of improving the bullpen, the A's have brought in the aforementioned Balfour, as well as Brian Fuentes. The pitching and defense should be outstanding, but does Oakland have the thump it will need to surprise the world and knock off the Rangers in the AL West? Probably not, but general manager Billy Beane has bettered his team enough to earn "puncher's chance" status.
For their efforts: second place, AL West
National League
Diamondbacks
Last season, the Arizona bullpen challenged our notions of awful. Grim reminder: Their bullpen ERA of 5.74 was more than a full run worse than the next-to-worst NL relief corps. New GM Kevin Towers, who had a history of building strong bullpens in San Diego, recognized the problem and spent most of winter addressing it. New to the D-backs' 'pen are J.J. Putz (who will serve as closer and is ripe for a rebound), David Hernandez, Rule 5 pick Joe Paterson, and Micah Owings (who, awesomely, might also see some time at first base). Other bullpen options new to the organization include Kam Mickolio and Brian Sweeney. Expect the Arizona 'pen to be markedly better in 2011.
Elsewhere, third baseman Reynolds, who hit 121 home runs in less than four full seasons on the job in Arizona, has been traded to Baltimore. Replacing him in the D-backs' lineup will be Melvin Mora. Brandon Webb is now a Ranger, and Adam LaRoche is now a National. Zach Duke and Armando Galarraga join the rotation, and Xavier Nady will now man left field.
Is it enough to make noise in the balanced NL West?
For their efforts: third place, NL West
Brewers
Among NL squads last season, only the Pirates had a worse rotation than the Brewers. Chiefly, the problem with Milwaukee starters was a lack of control, but things figure to be better going forward. In part, that's because Milwaukee made perhaps the signature move of the winter by dealing for Royals ace Zack Greinke.
Greinke, of course, won the AL Cy Young Award in 2009, and although he regressed a bit last season, he should quite enjoy pitching in the weaker NL Central. Ditto for Shaun Marcum, who moves from the previously chronicled AL East to one of the weaker divisions around. Tandem them with Yovani Gallardo, and you have an excellent front three. No GM has done a better job than Doug Melvin when it comes to upgrading the rotation.
On other fronts, Takashi Saito will help the bullpen, as will the retirement of Trevor Hoffman. One consequence of the Greinke deal is compromised defense at short (Alcides Escobar out, Yuniesky Betancourt in), and the Brewers will miss Gregg Zaun's bat off the bench.
Still, the Brewers, who won but 77 games last year, should be one of baseball's most improved teams.
For their efforts: second place, NL Central
Padres
Last season, the Pads came within millimeters of a most unlikely NL West title, and they once again will be underdogs in 2011. First and foremost, Adrian Gonzalez, the Padres' best player for the past half-decade, now walks among the Afflecks. Replacing him will be, in all likelihood, a platoon of Brad Hawpe and Jorge Cantu.
Up the middle, the Padres will have a new look: shortstop, Bartlett; second baseman, Orlando Hudson; center fielder, Cameron Maybin; and backup catcher, Gregg Zaun. Aaron Harang will join the rotation, and a modestly revamped bullpen will protect the leads. All the hard work notwithstanding, replacing an MVP candidate on a tight-as-leather-pants budget is challenging stuff.
For their efforts: fourth place, NL West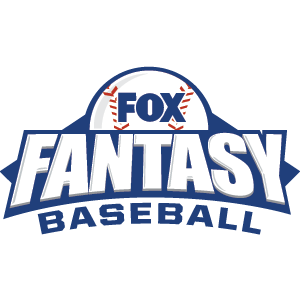 FOX Fantasy Baseball
Join or Create a Free League
Play Now!