MLB spotlight series: Indians at Astros
Two of MLB's premier teams are set for a series in the spotlight this weekend at Minute Maid Park in Houston.
The team with the best record over the first month and a half of the 2017 MLB season has been the Houston Astros. The Cleveland Indians are the defending American League champions.
This weekend at Minute Maid Park, the Tribe comes to town for a showdown of two of the game's top ball clubs in a series that will shine the baseball spotlight on Houston.
The Astros come into the weekend series with a 29-12 record for a .707 winning percentage. That gives manager A.J. Hinch's squad a 3.5-game lead over three other teams for the honor of best record in Major League Baseball.
For manager Terry Francona's Indians, it has been more of a struggle. Cleveland is just 20-19, sitting in second place in the AL Central Division, a game behind the surprising Minnesota Twins.
The pitching matchups for the series are as follows:
Fri – Trevor Bauer (Cle) vs Charlie Morton (Hou)
Sat – Mike Clevinger (Cle) vs Mike Fiers (Hou)
Sun – Danny Salazar (Cle) vs Joe Musgrove (Hou)
The Indians have been up and down all season to this point, possibly showing signs of a hangover after storming to the American League pennant a year ago. Their World Series vanquishers, the Chicago Cubs, have experienced a similar slow-start hangover in the National League.
Cleveland began the year 5-7, then won 12 of 18 to reach a season-high four games over the .500 mark for the most recent time on May 9. The club now enters this weekend cold, having dropped five of its last seven games.
Houston, on the other hand, has not lost three straight games since early April. The Astros have only lost back-to-back games once since that time.
STATISTICAL COMPARISON
The host Astros own a distinct offensive advantage. They are fourth in MLB and second in the American League in both OPS (.789) and runs scored (211) to this point.
Cleveland comes in just 22nd in Major League Baseball in OPS, and their 168 runs scored are also 22nd in the game.
The Tribe are better on the mound, but here the Astros further demonstrate the edge that has produced their outstanding record.
Houston's pitching staff has a .227 batting average against, best in MLB by a wide margin. They have allowed just 128 walks, tied for seventh in the game. They do surrender the long ball. The 51 homers surrendered by Astros pitchers has them at 11th in baseball.
Cleveland has a .241 BAA, tied for ninth in MLB. And you have to earn it against Indians pitching. The Tribe staff has given out just 119 free passes, the fourth best total in baseball. Their 43 home runs allowed is tied for the eigth best mark in the game.
PITCHING PROBLEMS FOR TRIBE
Part of the problem for the Indians has been a starting rotation that has been slowed by key injuries, and by staff-wide inconsistency. Ace Corey Kluber appeared hurt for much of the first month, and has now been on the disabled list for the last two weeks.
More from Call to the Pen
Francona addressed the situation in a quote captured by Paul Hoynes of Cleveland.com after the Tribe dropped the final two games of their most recent series in Tampa Bay:
"We need to make this correct itself. Mickey Callaway (pitching coach) and I were talking a bunch at the end of the game and we want to sit down maybe with the pitchers when we get to Houston because I don't think by just showing up and saying, 'Well, it's a new day,' is (going to change a lot). That's a good way to start, but we need to do some things better."
ALL SYSTEMS GO IN HOUSTON
Over in the other dugout, things could hardly be going better for Hinch and company. The in-state rival Texas Rangers have run off nine consecutive wins. And still, Houston holds a 7.5-game lead on the two-time defending AL West champions.
Hinch was quoted on his club's success recently by Jon Tayler at Sports Illustrated:
"We've had a different guy every night do the job. Some days it's been George Springer, some days it's been Carlos Correa, some days it's been Jose Altuve. Every fifth day, it feels like it's Dallas Keuchel. Being able to rattle off names like that is the strength of this team."
They're hot, and they're at home. As a result, the Astros are the clear favorites this weekend. But one senses that this talented Indians ball club is due to go on a run at some point. For Cleveland fans and the team itself, the hope is to begin by winning this weekend series under the MLB spotlight.
This article originally appeared on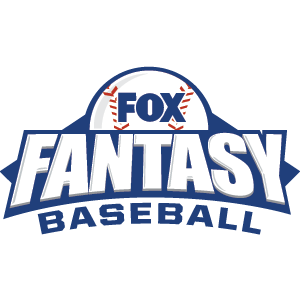 FOX Fantasy Baseball Join or Create a Free League

Play Now!