MLB 2017: National League Central Rankings
We continue our MLB 2017 preview going division by division. Today, we look at the National League central.
Heading towards the end of our division by division look as a part of our MLB 2017 preview here at Call to the Pen. Today, we are going to take a look at the National League Central. The division is separated into two different segments; going for it, and totally rebuilding.
The reigning World Champion Chicago Cubs are coming back to try and repeat with some tweaks to their roster. Aroldis Chapman is gone and replaced by Wade Davis after the Cubs sent Jorge Soler to Kansas City. They've added oft-injured Brett Anderson to their rotation and will roll with Albert Almora and Jon Jay in center.
That's because Dexter Fowler now finds himself with the division rival St. Louis Cardinals. Other than that, it's a team that looks very similar to last season. albeit without top prospect Alex Reyes who needs Tommy John surgery.
The Pittsburgh Pirates have shuffled around their outfield while making some additions to their bullpen.
More from Call to the Pen
The Milwaukee Brewers and Cincinnati Reds continued their rebuilding process. The Brewers added to their farm system by trading reliever Tyler Thornburg to the Red Sox for a package including Travis Shaw. They also added Eric Thames as a free agent as he comes back from Korea.
The Reds actually signed a couple free agents and traded Brandon Phillips to open up second base.
So how does the division shake out? Let's take a look.
Starting Pitching
5. Cincinnati Reds– Gone are the days of Mat Latos and Johnny Cueto. Anthony Desclafani is the defacto ace. They added Scott Feldman to eat some innings, but the rotation is about young arms like Brandon Finnegan, Tim Adelman, Robert Stephenson and others. If the Reds are going to get back to relevancy, they need some young arms to start taking those next steps.
4. Milwaukee Brewers- Junior Guerra was a nice find last season. Zach Davies was the first among their wave of young pitching coming up. They still have guys like Jimmy Nelson and Willy Peralta as well.
3. Pittsburgh Pirates- Can Gerrit Cole rebound after a rough season last year? Ivan Nova looked like a new pitcher after coming to Pittsburgh. The rest of the rotation should be the young and talented arms of Jameson Taillon, Chad Kuhl and Tyler Glasnow. If they all reach their potential, look out.
2. St. Louis Cardinals- Adam Wainwright and Carlos Martinez will lead the rotation. Mike Leake will be the third starter. The rest is thrown into flux with Alex Reyes' injury. Can Lance Lynn and Michael Wacha recover from their injuries? Can Trevor Rosenthal become a starter?
1. Chicago Cubs- Jon Lester, Jake Arrieta and Kyle Hendricks form a nice top three. However, Arrieta struggled in the second half and Hendricks has to prove he can do it again. John Lackey will back as the fourth starter and the fifth will be a combo of Brett Anderson and Mike Montgomery.
Bullpen
5. Milwaukee Brewers- Neftali Feliz comes over in free agency to become the closer. Carlos Torres, Michael Blazek and Corey Knebel make up the rest of the core, a core that needs to be built up.
4. Cincinnati Reds- The Reds have some nice power arms at the end of their bullpen. Raicel Iglesias, Tony Cingrani and Michael Lorenzen could develop into a nice group. If they get anything out of Drew Storen, the bullpen could be a strength.
3. Pittsburgh Pirates- Tony Watson will enter his first full season as closer. Daniel Hudson was added to help set up along with Felipe Rivero, Jared Hughes and Antonio Bastardo.
2. St. Louis Cardinals- Seung Hwan Oh emerged as the final boss for the Cardinals last year. They gave Brett Cecil a ton of money to help in front of Oh along with Kevin Siegrest and Jonathan Broxton.
1. Chicago Cubs- Can Wade Davis return to 2015 form? If he can, the Cubs bullpen shouldn't skip a beat as long as Pedro Strop, Carl Edwards Jr along with free agent pickup Koji Uehara should be solid.
Infield
5. Cincinnati Reds- Joey Votto is from another planet. The problem is the rest of the infield. Eugenio Suarez power numbers increased but his average decreased. Zack Cozart was healthy last season, although I don't expect him to be with the Reds all year. Second will go to unproven players Jose Peraza and Dilson Hererra.
4. Pittsburgh Pirates- Ton of questions here. When will Jung Ho Kang come back after another DWI arrest? What will Josh Bell produce? Josh Harrison's offense has declined the last two seasons. Jordy Mercer continues to be below league average offensively and defensively.
3. Milwaukee Brewers- Travis Shaw comes over from the Red Sox to play third and Eric Thames comes over from Korea to play first. What will they show in Milwaukee? Can Jonathan Villar keep his offensive production going? What will Orlando Arcia produce in his first full season?
2. St. Louis Cardinals- Take Jhonnny Peralta, Jedd Gyorko, Matt Adams, Matt Carpenter, Aledmys Diaz and Kolten Wang and shake it up every day. Not a bad problem to have.
1. Chicago Cubs- Kris Bryant may be the face of baseball soon. Anthony Rizzo is excellent at first. Addison Russell continues to develop at short while Javier Baez and Ben Zobrist will be at second.
Outfield
5. Cincinnati Reds- Adam Duvall broke out last year as a power bat (though the OBP could be better). Billy Hamilton had his third straight season of 50 plus steals with a career high in OPS. Scott Schebler should be the right fielder, but Jesse Winkler could be there during the season.
4. Milwaukee Brewers- Keon Broxton and Domingo Santana are unproven, but have tons of potential. Will Ryan Braun be their left fielder come August?
3. Chicago Cubs- Is Jason Heyward going to hit at all this season? Can Jon Jay and Albert Almora hold down center? Kyle Schwarber and Ben Zobrist will be spending time in left. Kris Bryant and Willson Contreras should spend some time there too.
2. St. Louis Cardinals- Dexter Fowler comes to division rival St. Louis to man center and leadoff. Randal Grichuk should be better off in left. Stephen Piscotty will just get better in right after putting up an .800 OPS in his first full season.
1. Pittsburgh Pirates- Will the shuffle of Andrew McCutchen to right, Starling Marte to center and Gregory Polanco to left help the defense and the offense? If it does, they should have one of the best outfields in baseball.
NL Central Rank
Here is where they stack up in the NL Central. Remember, lower the better.
5. Reds (19 points)
4. Brewers (17 points)
3. Pirates (11 points)
2. Cardinals (8 points)
1. Cubs (6 points)
The Reds and Brewers are going through their rebuilding process. The Brewers seem to be a little further ahead, plus have one major chip in Ryan Braun left to play. If the Pirates get rebound performances from their stars, they can easily make a playoff push. The Cardinals rotation has a bunch of question marks. The Cubs should again be the class of the division.
Agree or disagree with the ranks? Let us know below.
This article originally appeared on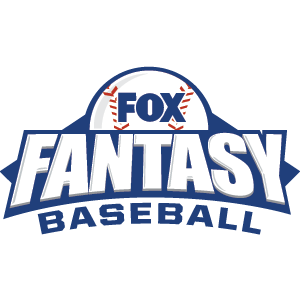 FOX Fantasy Baseball
Join or Create a Free League
Play Now!