Brewers' Weeks to undergo MRI
Another difficult day in a season full of them for the Milwaukee Brewers ended in familiar fashion: with another loss and another player headed to the disabled list.
Second baseman Rickie Weeks took a flight back to Milwaukee before the Brewers lost 4-1 at San Francisco on Thursday. He was scheduled to get an MRI exam on his injured left hamstring, which will land him on the 15-day disabled list.
Brewers manager Ron Roenicke said the team will recall Scooter Gennett from Triple-A Nashville before Friday's game at Seattle. Milwaukee had won the previous two games against the Giants.
"It's too bad," Roenicke said. "Because when you have nice ballgames and you're playing OK, you want to enjoy them. But it seems like there's something that always comes up."
Weeks injured his hamstring when he stumbled over his bat and fell trying to beat out an infield grounder in the eighth inning of Milwaukee's 6-1 win Wednesday night. Roenicke and assistant athletic trainer Dave Yeager helped Weeks limp back to the dugout while he winced in pain.
Weeks is batting .209 with 10 home runs and 24 RBIs this season. While he said he'd never had a hamstring injury before, Weeks is the fourth Milwaukee player – but first non-pitcher – to go on the disabled list with a hamstring injury this year.
Jim Henderson missed two weeks in late May and early June with a strained right hamstring, Marco Estrada missed two months with a strained left hamstring suffered June 3 and Yovani Gallardo is on the DL with a strained left hamstring.
"When you start having the same injury for pitchers and regulars, all the injuries are a concern, but the same ones – especially being a muscle – that's what they're concerned about," Roenicke said. "Some guy runs into a wall and he breaks a hand or he gets hit by a ball and breaks a hand, you can't do anything about that. The hamstrings, the quads, the obliques, those are the things you hope with training you can limit those."
Jeff Bianchi played second and batted sixth Thursday. He finished 0 for 2 with a walk, though the rest of the lineup didn't fare much in the finale at San Francisco.
Tim Lincecum (6-11) struck out eight and walked one in eight innings before getting pulled for a pinch-hitter. Juan Francisco's double leading off the third was the only hit Lincecum allowed.
Brandon Belt hit a three-run homer in the first off Donovan Hand (0-4), who gave up seven hits and four walks in five innings. He had not allowed more than three runs in any of his previous six starts this season.
"The ball was exactly where I wanted it. He just hit it. Give him credit," Hand said. "If I had to do it over again, I'd still throw it to the same spot. It's one pitch again and it's a different ballgame. I was not happy with my command."
Milwaukee hopes it can get some relief at second base – and around the diamond – when it travels to Seattle for the first time since 1997.
The Brewers had just optioned Gennett to Nashville on Tuesday night to make room for Estrada, who started Wednesday. Players usually must spend at least 10 days in the minors before they are eligible to return. But if a teammate is placed on the disabled list, that restriction can be waived.
Roenicke said the team was not ready to announce the return of slugger Aramis Ramirez, who is on the disabled list with left patellar tendinitis. Ramirez had run the bases Wednesday and declared himself fit to return.
"He feels like he's ready to go," Roenicke said. "Whether that's (Friday), whether that's Tuesday (at Texas), whether that's Saturday or Sunday, I don't know. But he's ready to go."
NOTES: Brewers LHP Tom Gorzelanny, who missed his turn in the rotation Wednesday because of a sore elbow, will make his next start Saturday at Seattle. … RHP Kyle Lohse (7-7, 3.23 ERA) takes the mound for the Brewers against lefty Joe Saunders (10-10, 4.58 ERA) in Friday's series opener at Seattle.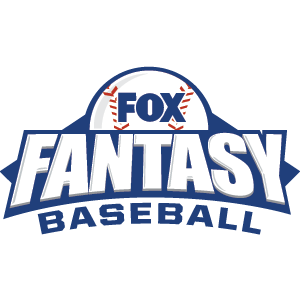 FOX Fantasy Baseball Join or Create a Free League

Play Now!