What's behind Scherzer's dominance?
If you're an old-school baseball fan, Max Scherzer is your kind of guy. He overpowers hitters. He's second in the American League in strikeouts. Most important, he wins. Scherzer is the first pitcher to start 12-0 since Roger Clemens in 1986.
If you're a new-school baseball fan, Max Scherzer is your kind of guy, too. When reporters asked Scherzer about the historical significance of his 12th victory, he told them that pitching wins and losses are statistically "fluky" — a watchword of sabermetric believers.
"I don't consider what I'm doing right now as out of the norm," Scherzer told me earlier this week. "I've pitched well like this. It's just that, this year, now you have some counting stats that make it easier for the media to talk about it.
"This is what's so funny: Everyone keeps asking me about sabermetrics right now. At the end of the day, if you understand it, you get what it's trying to say. You want to generate swings-and-misses, minimize walks and keep the ball in the ballpark. I mean, isn't that what pitching is? It just gives a rate to how good you are at those feats. It doesn't change how you pitch. It just explains at what rate you're doing those things."
Thank you, Ambassador Scherzer. We have a new mediator for the Stats vs. Scouts Debate.
Make no mistake: Scherzer is elated about being 12-0, mostly because of what that means for his Detroit Tigers. He likes that his name has a place alongside all-time greats. He respects the historical significance of being the first Detroit pitcher to start a season 12-0. But he has a nuanced perspective on the achievement, as one might expect from one of the game's most intelligent players.
"We still play to win this game," said Scherzer, who will try to improve to 13-0 Wednesday night in Toronto.
"When you win, and you put into context how well I've been doing that, you do have to take a step back and realize you are having a great season from that perspective. At the same time, I'm not going to have a great season because I'm 12-0. I'm going to have a great season because of how well I'm doing the other things."
Scherzer, 28, likely would win the American League Cy Young Award if the vote were held today. He's the most deserving pick to start the Major League Baseball All-Star Game on FOX (July 16, 7:30 p.m. ET), even though he's never been chosen for a previous Midsummer Classic. But his arrival as an elite pitcher isn't a surprise, despite the suddenness with which a new curveball has enhanced his effectiveness against left-handed batters this year.
Scherzer was a reliable and often spectacular performer for the Tigers last year, particularly during the second half and postseason, even as he coped with a family tragedy: His brother, Alex, took his own life last June. After the Tigers clinched the pennant against the Yankees — with Scherzer as the winning pitcher — club president/general manager Dave Dombrowski recognized Scherzer and his family from the dais during the trophy presentation.
"We were very appreciative of that," Scherzer said this week. "It showed the type of man he is. Even celebrating that moment was tough for us, just because of the nature of what had happened that year."
Scherzer rarely speaks publicly about his brother's death, but it's an understatement to say that he's had to display extraordinary courage over the past year. Somehow, despite the personal loss, he has found a way to excel. Since the start of last season, he ranks second in the majors with 362 strikeouts and sixth with a strikeouts-to-walks ratio of 4.26. And he's tied with R.A. Dickey and Lance Lynn for the most wins (28).
Scherzer understands the numbers behind another aspect of his career: Free agency looming after the 2014 season. The Tigers spent $220 million on long-term contracts for starters Justin Verlander and Anibal Sanchez over the last seven months. Scherzer has outpitched them both this year.
Line up the factors — Scherzer's rising value, his choice of agent (Scott Boras), the money the Tigers have committed to Verlander and Sanchez — and one could conclude it is likely that he will hit the open market. Is there still a chance he will sign a multiyear deal with the Tigers and avoid free agency entirely?
"I don't know," Scherzer said. "I've always thought, if you take care of your numbers, the other numbers will take care of themselves."
When asked, Scherzer acknowledged that he's thought about the possibility of playing for his hometown Cardinals at some point.
"It's always in the back of your mind, just because of the nature of the game and how free agency works," he said. "But it's hard to say I want to play for another team when I'm playing for Detroit. We've got a great team here, a great group of guys. It's hard to picture yourself in another clubhouse when you're enjoying yourself here in Detroit."
More than anything, Scherzer has a refreshing perspective on the existence of free-agency rights, period.
"The free agency aspect, I completely respect because of all the players that fought to have that in our agreement," he said. "The history of when it started, to the guys in '94 who struck to make sure it stayed around — all the components of it.
"For me, free agency is all about an opportunity to win. There's so much money in the game now, you're going to have a lot of zeroes behind your contract. There's enough zeroes that you can completely ignore it and focus on winning. Where is the best opportunity to play? Where can you have the most fun? It deals with a lot of other stuff besides money."
With All-Star recognition a near certainty, the biggest question is whether AL (and Detroit) manager Jim Leyland will name him the starting pitcher. One major complication: Leyland wants his starter to go two innings, and Scherzer is scheduled to pitch on the final Saturday of the first half. That would give him only two days' rest. Scherzer acknowledged that it wouldn't be wise for him to throw two innings under those circumstances.
"I could, but it wouldn't be smart," he said. "If we're talking October, I could do it. Then it's worth the risk. For an All-Star Game, I wouldn't think it's worth the risk."
Scherzer does believe the league's best pitcher should start the game — whoever that is, however long he's able to pitch.
"But that's for somebody else to determine, not me," he said.
Scherzer did not offer anything more on the subject, nor did he need to. Whatever numbers you care to consult — the old ones, the new ones — the conclusion is likely to be the same: This season, no pitcher in the American League has been better than him.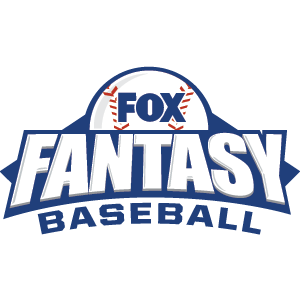 FOX Fantasy Baseball Join or Create a Free League

Play Now!