Kemp still looking for first hit of 2013
The franchise has been sold, the stadium renovated, the roster overhauled, the payroll boosted to more than $200 million.
But one truth of the Dodgers' universe remains unchanged: They need Matt Kemp.
And because they don't have him yet — at least, not the Kemp of 2011 — the Dodgers lost their season-opening series to the defending world champion Giants.
That alone is not cause for alarm. The Dodgers, who managed only seven runs in the three games, won't be the last lineup humbled by the Giants' staff this season. In fact, there were encouraging signs from Carl Crawford (5 for 9) and Andre Ethier (doubles off left-handed pitchers on consecutive days).
Kemp, though, is 0 for 10. He stranded eight baserunners in Wednesday's 5-3 loss. However long it lasts, the wait for him to return to form will be agonizing and uncertain. While the Dodgers have other concerns — such as the infield, offensively and defensively — Kemp's glitch in falling into sync is probably the most obvious.
Kemp told me in an interview this week that his left shoulder feels "good" after extensive offseason surgery. He said he's "confident" in his health. But the baseball gods have a way of testing such pronouncements, particularly when made by the rightful National League MVP from two seasons ago.
Wednesday, Kemp found himself beneath baseball's klieg lights in the second inning (bases loaded, two out), sixth (bases loaded, none out) and eighth (representing the tying run, two out). The results: fly out, double play grounder, strikeout looking.
Kemp, to his credit, fielded questions about the performance at his locker for four minutes after the game. He said he felt "really good" at the plate Wednesday, pointing out that he drew a walk. But he also acknowledged that his pitch selection "wasn't that good" throughout the series — a sign, perhaps, of his overexcitement at the outset of a season with World Series expectations.
"I had more bad at-bats than good at-bats," Kemp said. "I have to be more consistent."
Dodgers manager Don Mattingly has tried to alleviate the burden on Kemp by saying that the team doesn't need him to produce as he did two seasons ago — .986 OPS, 39 home runs, 126 RBI — because this year's lineup (with Crawford and Adrian Gonzalez) is deeper. But there are a few problems with that logic. In no particular order:
• Gonzalez has supplied only three home runs in 39 games with the Dodgers, dating to last season.
• Until Hanley Ramirez returns from the disabled list, Kemp is the Dodgers' only 20-homer threat from the right side.
• Kemp actually likes the pressure.
"I feel like whenever I go, we go," Kemp told FOXSports.com earlier this week. "CC probably thinks the same about himself. Andre thinks the same about himself. Adrian thinks that way about himself. If we have that same mentality, it's going to be tough for us to be beaten.
"I'm not going to try to put this whole thing on my shoulders. I've got a lot of great guys backing me, and I'm backing them. … It's not pressure for me. I like being in those situations where the game's on the line, and the team needs a big hit from me. Those are things I thrive on. I love that adrenaline. That's why the game of baseball is so good."
Wednesday's sixth inning presented Kemp with precisely that moment: The Dodger Stadium sellout of 52,906 — on a weeknight! in April! — rose in unison and produced an expectant ovation that felt like October. If you listened closely, you could detect strands of the two-year-old "M-V-P!" chant from pockets of the crowd.
George Kontos, the reliever who surrendered Clayton Kershaw's memorable Opening Day home run, fell behind Kemp with two quick balls. The occasion was ripe for Kemp's seventh career grand slam — or, at the very least, a gapper to dent the visitors' 5-2 lead. But Kemp rolled over the next offering, an ordinary 90-mph fastball, and Pablo Sandoval started a rally-crushing double play as Chavez Ravine fell silent.
"I'm up 2-0," Kemp lamented. "I need to find a better pitch to hit than the one I swung at."
Kemp, who admitted to feeling "amped up" during the Dodgers' first two games, said he would take a more patient approach into Friday's series opener against the Pittsburgh Pirates. He's built up enough trust with Dodgers fans — playing spectacularly, even when hurt — that he should be given the benefit of the doubt. But the concern won't dissipate entirely until Kemp, with his rewired shoulder, starts launching balls into the left-field pavilion again.
"We're only three games into the season," Kemp said. "We're not panicking."
Nor should they.
At least, not yet.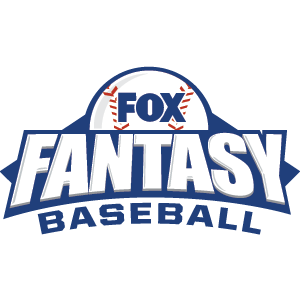 FOX Fantasy Baseball Join or Create a Free League

Play Now!