Rookie Trumbo is Angels' secret weapon
First, I interview Angels center fielder Torii Hunter. Then, I interview hitting coach Mickey Hatcher.
Both volunteer that rookie first baseman Mark Trumbo might redefine the baseball definition of "damage."
"When he squares it up on a perfect swing, if he hits it at someone, he's going to kill him," Hunter says.
Hatcher, using the same indelicate language, leaves no doubt.
"He's going to kill someone," Hatcher says.
Now, if a hitter is that dangerous, that powerful, it stands to reason he might transform the Angels' offense, no?
Well, maybe.
I know, I know — it's only spring training. But Trumbo, 25, is tied for the major-league lead with five homers and 13 RBI.
This, after tying the Royals' Mike Moustakas for the minor-league lead last season with 36 homers at Triple-A Salt Lake City, where the home park is decidedly hitter-friendly, and pounding 15 extra-base hits in 28 games in the Venezuelan winter league.
Hunter again: "There ain't too many guys with power like that. I've seen (Justin) Morneau come through. I've seen Mark McGwire. (Trumbo) hasn't done it in the big leagues yet, but I promise you, from what I've seen, it's pretty sick."
Hatcher: "The infielders in the minor leaguers, they're scared to death of him. I've already seen him hit two balls, balls that are right there and you usually would have a chance to dive and catch. They're by 'em before they can even react."
"That sound off his bat, it's stupid, just absolutely stupid."
Who would have imagined all this?
I was one of many who spent the offseason criticizing the Angels for failing to sign free-agent hitters such as outfielder Carl Crawford and third baseman Adrian Beltre.
I also was one of many who did not like the one big move they did make, acquiring outfielder Vernon Wells and almost the entire $86 million obligation on the remaining four years of his contract.
Turns out the Angels might have had a secret weapon, an 18th-round draft pick and converted pitcher who suddenly has manager Mike Scioscia scribbling multiple lineups.
Much depends on the progress of first baseman Kendrys Morales, who might not recover from his broken lower left leg by Opening Day. Trumbo could open the season at first, then split time at first and DH as Morales gains strength.
"We've got a couple of different looks," Scioscia says. "One is obviously Wells in left, (Peter) Bourjos in center, Hunter in right. But our versatility is really going to add a lot of depth. We can play Wells in center and (Bobby) Abreu in left and have another spot for a bat in the lineup."
That spot could go to Trumbo at DH even after Morales is ready to play full-time at first base.
The Angels would suffer defensively if Abreu, 37, returns to the outfield. But one rival GM counters that an AL team cannot succeed with two light hitters — Bourjos and catcher Jeff Mathis — in the lineup.
Trumbo could help solve that problem.
His progression through the minors was anything but smooth — the Angels aborted his career as a pitcher after team doctor Lewis Yocum uncovered issues during his physical.
Scioscia, however, calls Trumbo a "poster child" for player development.
Trumbo recalls moving to third base and lasting "about a week." He spent back-to-back seasons at low Class-A. He was 23 by the time he reached Double-A. But last Sept. 11, he finally made his major-league debut.
"It took a long time," Trumbo says. "I scuffled for a couple of years. I had some doubts whether I'd be able to do this. But through some excellent coaching, some trials and tribulations, I started really polishing what I do.
"It's still a work in progress, but I've come a long way since those early years."
As a former pitcher, Trumbo possesses a tremendous arm, and Scioscia says that another option is to use him in right field. Trumbo, who played 22 games in the outfield last season, says he wanted to gain more experience in winter ball, but native Venezuelan Richard Hidalgo, who last played in the majors in 2005, blocked him in right field.
Even the Angels' pitchers marvel at Trumbo's arm.
"He's got a hose from first base," right-hander Jered Weaver says. "He throws it in to the catcher, and you think he's going to knock the catcher down. Even on double plays to second base, he's throwing like 96 (mph) in there."
Trumbo acknowledges that his defense has been a source of criticism, and his low walk rate also drew scrutiny before he showed improvement last season.
If he were a perfect player, he already would be in the majors. But as far as the Angels are concerned, Trumbo might be worth the wait.
"He can hit a ball out on a line drive from the right-field line to the left-field line. I've never seen other hitters do that," Hatcher says.
Never?
"I've seen guys hit high ones," Hatcher says. "But he squares 'em up and they keep going."
Second baseman Howie Kendrick says everything Trumbo hits is "a bullet." Hunter calls him "a beast."
Wells breaks it down to the most simple of terms.
"He's fun to watch," Wells says. "He can hit a baseball really hard and really far."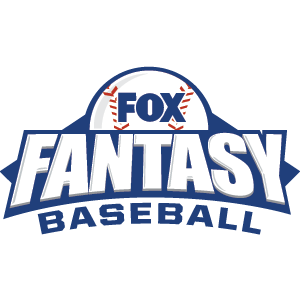 FOX Fantasy Baseball Join or Create a Free League

Play Now!