Twelve skippers on thin ice
Where have you gone, Ozzie Guillen?
"Pay no attention to his four-year contract," I wrote a year ago. "For Guillen, the hot seat is an endowed chair. He is hotseatus emeritus; no list is complete without him."
I'd like to say I was a prophet — the Marlins suspended Ozzie for his Fidel Castro comments about 10 seconds after I wrote that paragraph, then dismissed him at the end of the season.
Alas, predicting trouble for Ozzie was like predicting a rock star going into rehab. And now, sadly, I am left to compile my annual list of managers on the hot seat without him.
A rather long list, I might add.
Nine managers are in the final years of contracts. A handful of others who have greater security also could lose their jobs, if not during the season, then after.
Without further ado, managers on the hot seat, 2013. Dedicated, with affection, to Ozzie.

Don Mattingly, Dodgers

Who else could top this list? The Dodgers' $200 million-plus payroll will be a major league record. And Mattingly seems to be the only guy in uniform who isn't signed to a gazillion-dollar contract through 2018.
General manager Ned Colletti is fond of Mattingly. Team president Stan Kasten isn't a quick-trigger type. But it sure is odd the Dodgers allowed Mattingly to enter the final season of his contract without an extension, potentially compromising his authority in what could be a fractious clubhouse.

Mike Scioscia, Angels

Scioscia is signed through 2018, but his status came into question last season due to his uneasy relationship with GM Jerry Dipoto and the Angels' underachieving performance.
The speculation about Scioscia stopped only after owner Arte Moreno announced on the final weekend that the manager and GM would return. But the tension in the organization again could rise if the team disappoints. And with the Angels' pitching, such an outcome is possible.
Adding to the intrigue: The Dodgers surely would love to bring back Scioscia, who played for them from 1980 to '92 and later was a minor league manager and coach in their organization.

Ned Yost, Royals

The last time Yost was in a pennant race, the Brewers fired him with 12 games left in the 2008 season. Now Yost is entering the final year of his contract, and the team's expectations are the highest they've been in years.
Royals GM Dayton Moore is a patient sort, and he knows Yost from their days together with the Braves. The question is whether Yost can avoid managing tight, the way some believed that he did in his final days with the Brewers.

Terry Collins, Mets

Collins certainly is not to blame for the Mets' current state. Then again, if club officials were so enamored of him, they would have signed him to an extension rather than allow him to enter the season without one.
The challenge for Collins this season will be holding together his clubhouse if the team again falters. Collins gives off a professional, no-excuses vibe, but some Mets players were put off that he rearranged his starting rotation to give R.A. Dickey a chance to win his 20th game at home last September — an adjustment that Dickey requested and ownership likely endorsed.
Former Mets second baseman Wally Backman, the manager of the team's Triple-A affiliate, looms as the likely replacement.

Charlie Manuel, Phillies

This one could get dicey. Manuel, entering the final year of his contract, has made it quite clear that he wants to manage beyond this season. But Ryne Sandberg, the Phillies' new third-base coach, is the clear heir apparent.
If the Phillies rebound, the issue will be postponed until the end of the season, and possibly beyond. If the team struggles, an in-season change might not be out of the question.

Ron Gardenhire, Twins

Not sure I understand the team's thinking, as I wrote in an earlier column. The Twins collapsed around Gardenhire, not because of him. Yet, they dismissed or changed the roles of every coach but pitching coach Rick Anderson after last season, adding to the scrutiny on "Gardy."
The Mets, for whom Gardenhire played from 1981 to '85, would be an interesting possibility if the Twins let him go. Like Scioscia, Gardenhire would not be out of work long.

Joe Girardi, Yankees

The Yankees generally do not award extensions before contracts expire, so don't read too much into Girardi's lame-duck status, particularly when he has averaged 96 wins in five seasons as the team's manager.
Could the Yankees seek a new voice if they stumble, the way the Red Sox did after parting with Terry Francona? Possibly. But Girardi probably will be the last person to blame if the Yankees succumb to age and injury.

Clint Hurdle, Pirates

Owner Bob Nutting issued a warning when he awarded Hurdle an extension through 2014, saying, "The idea that somehow the extension is a free pass is exactly the message I would not want to send and not the message Clint heard."
Call it a mixed message then.
On one hand, the Pirates improved from 57 wins in John Russell's final year to 72 to 79 wins in Hurdle's first two seasons. On the other hand, they extended their streak of consecutive losing seasons to 20 by finishing 21-46 in 2011 and 15-35 in '12.
Hurdle and GM Neal Huntington would seem unlikely to survive another disappointing year.

Eric Wedge, Mariners

His pattern is similar to Hurdle's — the Mariners improved from 61 to 67 wins in Wedge's first season, then to 75 last year. But unlike Hurdle, Wedge is in the final year of his contract. And after acquiring several veteran hitters, the Mariners expect additional progress.
As with the Pirates, a step backward could result in a housecleaning, meaning trouble for Wedge and GM Jack Zduriencik.

Jim Leyland, Tigers

Leyland makes the list only because he is in the last year of his contract. It's almost impossible to imagine him losing his job during the season, unless he freaks out over the team's lack of an established closer and challenges the front office.
More likely, the Tigers enjoy another terrific season and Leyland gets a new deal. He has said that he does not plan to retire.

Walt Weiss, Rockies

A new manager on a one-year contract. Is it possible to be on the hot seat when you've yet to sit down?

Mike Redmond, Marlins

Redmond is Jeffrey Loria's fifth manager in the past four seasons. To paraphrase what I wrote about Ozzie, "Pay no attention to his three-year contract …"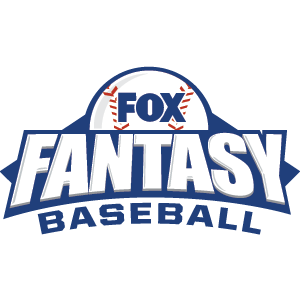 FOX Fantasy Baseball Join or Create a Free League

Play Now!