Tech-savvy MLB can do more
Baseball — the sport of the Internet.
Never thought of it that way, did you? Well, baseball already boasts the top-grossing app on the iPhone, iPad and iPod touch, selling approximately 500,000 subscriptions last season at $14.99 each. And the primary criticism of baseball — that the games are too slow and too long — actually works to the sport's benefit in our attention-challenged, wireless-crazed age.
Agent Scott Boras calls the phenomenon "interruptive concentration." Younger fans, in particular, might do their homework while watching a game, chat with friends on line, pay attention to six different things at once. But hey, at least they're engaged. And that's where you start.
As the 2011 season begins, baseball has no excuse and little choice but to push itself to the next level. Attendance is booming, local television ratings are soaring, virtually every indicator is pointing upward. Now is the time to broaden the sport's appeal even further, build a younger, larger fan base. The big picture is that good.
It's almost a foregone conclusion that baseball will reach a new labor agreement without rancor; all that really is required are revisions to revenue sharing, the debt-service rule and the amateur draft. True, the Mets, Dodgers, A's and Rays face significant problems that will not resolve quickly or easily. But the sport overall is in a period of relative peace and prosperity, making it a perfect time to win the future.
The goals should be obvious: promote the players better. Make the jewel events bigger. Exploit the digital age to maximum effect. On the latter front, at least, baseball is off to a terrific start. The sport remains on the cutting edge of the wireless world.
Bob Bowman, the CEO of MLB Advanced Media (MLBAM) predicts that fans eventually will connect to the game in three ways — at the ballpark, through their home televisions and on wireless devices such as phones, laptops and tablets. The sport, by offering a massive amount of content — 2,430 games each regular season — is perfectly positioned to reach a huge Internet audience.
The trend lines are clear: According to Bowman, 37 percent of the traffic on MLB.com and the 30 individual club sites last season came from wireless devices. This season, Bowman expects the number to reach almost 50 percent. BAM's wireless team, which started with 12 members in 2006, now consists of almost 70.
Fans with smart phones can follow the game almost as deeply as their minds will allow. The MLB At Bat app, for starters, offers every regular-season and postseason radio broadcast, video highlights and pitch-by-pitch updates on the Game Day feature, among other delights.
This season, the app also is incorporating Twitter and offering live look-ins. The free "game-of-the-day" feature will be extended to Facebook. Add an MLB.TV subscription for $99.99 to $119.99, and a fan can watch any out-of-market regular season, subject to blackout restrictions, on everything from a smart phone to the PlayStation 3.
The next step is obvious: involve players to a greater extent. Many already are on Twitter, and surely there are other ways for them to digitally interact with fans. Baseball, during its 30-year war with the union, wasn't always eager to sell its product, fearing that the creation of stars would backfire against management in labor negotiations. That mindset has largely disappeared; the sport now features players prominently in its advertising campaigns. Still, more could be done.
The players, too, need to get with the program, making themselves more accessible, agreeing to more aggressive marketing, going more Hollywood, for lack of a better phrase. Think of the NBA. No question, some of basketball's biggest stars are prima donnas. But no baseball player, except perhaps Derek Jeter, is as famous as LeBron James. The reason, at least in part, is marketing.
Which brings us to the World Series, the sport's jewel event, but one that is dwarfed by the Super Bowl and March Madness. No one in management ever wants to credit Boras with a good idea, but he is on target with his talk of a "World Series Weekend," complete with awards presentations, and home run and skills competitions, all at a neutral site.
The weekend would begin on Friday night with a gala at which all of the major award winners would be announced. Baseball would collect a rights fee from a network to telecast the presentation. The Baseball Writers Association of America, which conducts the awards, would still play a major role.
(I'm a BBWAA member. I do not want to see the organization diminished in any way. But Boras has a point when he says of the staggered November announcements, "It's kind of like announcing the Oscars on the basis of sending out news clips.")
Staging such a weekend at a rotating neutral site would allow for corporate sponsors to gather, general managers to kick off hot-stove dialogue, fans in the host city to enjoy staging a major event. It would be baseball's version of the Super Bowl, only with more action.
Of course, the implementation of such a plan would not be easy. A best-of-9 Series — the first two at the neutral site, followed by the usual seven — would be too long. A best-of-7, if it began with two games at a neutral site, would deprive fans in the competing cities. People would howl — and rightly so — if a four-game sweep excluded one of those cities entirely.
OK, the idea needs refinement; find some smart folks to figure it out. The upside to such an event would be enormous. The downside would be a loss of momentum at a time when the NFL is in the middle of the lockout and the NBA and NHL also are facing potential work stoppages.
For so many years, the glass in baseball was half-empty, drained by one labor fight after another, then the stigma of performance-enhancing drugs. Finally, with an assist from technology, the glass is half-full. A few more strategic moves, and the cup will runneth over.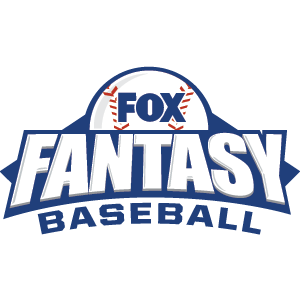 FOX Fantasy Baseball
Join or Create a Free League
Play Now!