Los Angeles Dodgers: Injuries Already an Issue Early On
The Los Angeles Dodgers have been notorious for their injuries. So far this season, nothing has changed.
It's been nearly three weeks since the 2017 season began, and the Los Angeles Dodgers are already facing similar issues as last year's club.
First, the team can't hit against left-handed pitching. Second, and maybe more importantly, several players have already been placed on the disabled list. Los Angeles already leads the league in players on the DL with 10.
Second baseman Logan Forsythe was one of the latest victims to hit the shelf Wednesday after getting hit with a pitch Monday that broke his toe. He played just 14 games in a Dodgers uniform before going down.
Los Angeles accomplished a pretty amazing feat last season by placing more than 27 different players on the DL, a new MLB record. At one point last August, seven starting pitchers were on the DL, more than an entire starting rotation.
Granted, most of the starting rotation has been healthy, other than Rich Hill, who can't seem to overcome his issue with blisters. That sparks the question: Would you rather have Hill for the whole season without that hanging 12-6 curveball, or have him pitch a few games every other week while wielding his most valuable pitch?
At this point, it seems to be the latter, since Hill hasn't changed any of his mechanics on the mound.
There are several reasons that could explain why the injury bug has been so prevalent in the organization the past few seasons. Age, poor athletic training and natural conditions could all determine this oddity. But no one seems to know which reason is the most prominent.
The Dodgers do boast some seasoned veterans on the squad. Guys like Hill, Andre Ethier and Chase Utley aren't what you would call "young guns" anymore. And while they're not veteran hacks either – well, Ethier might be – it's obviously more difficult to stay on the field when your body is fighting against you.
More from Call to the Pen
Yes, half of the guys currently on the DL are at least 30 years old. But a majority of the club is much younger. The average age on the team is 28.8, which ranks 16th among the 30 MLB rosters. Younger players like Yasiel Puig and Enrique Hernandez had stints on the DL last year, so surely age can't be the only reason.
One could point to the training staff or natural conditions. But let's face it, Los Angeles has the most money of almost any baseball organization and the weather at Chavez Ravine isn't what you would call inclement.
Whatever has caused this upsurge in injuries, it hasn't seemed to faze the Dodgers just yet. They won their division last year and were a few wins away from reaching the World Series, and that was done without Clayton Kershaw for a while during the summer.
The same outcome could be a possibility this season. While it wouldn't be ideal to have so many players hurt, it allows the front office to call their most esteemed prospects to the big show. And if the younger players actually fare better than the more experienced guys, then there could be plenty of "injuries" in play.
It helps when you sport one of the deepest farm systems in the league. For now, Los Angeles doesn't seem to think this plethora of injuries is a huge issue.
In the future, however, it could create a major disaster.
This article originally appeared on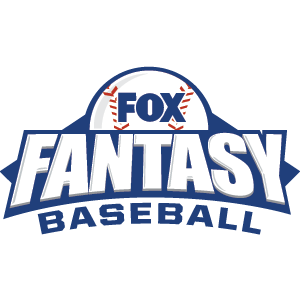 FOX Fantasy Baseball
Join or Create a Free League
Play Now!