Angels' offensive woes can't sink hopes
The last time the Angels' offense was this weak, their lineup included such notables as Lee Stevens, Luis Polonia and Junior Felix.
The year was 1992.
The Angels averaged 3.57 runs per game, worst in the AL. This season, they're averaging 3.85, ahead of only the Mariners.
Is this any way to win a division title?
No.
But in the steroid-testing era, or whatever you want to call this age of decreased offense, the Angels actually have a shot.
The Rangers should be running away with the AL West; their run differential is plus-99, while the Angels' is a mere plus-18. Those numbers should translate to a 7 1/2-game spread, but the Angels under manager Mike Scioscia typically outperform their run differential. It's happening again; their deficit is only 1 1/2 games.
This team, though, is far different from any of Scioscia's previous clubs, and not simply because 11 of the 25 players on the current roster have less than two years of major league service time.
The Angels' pitching is as good as their hitting is bad.
In fact, the last time the Angels' staff was this strong, their rotation included three starters who collectively were even more dominant than Jared Weaver, Dan Haren and Ervin Santana are right now.
The year was 1989. The pitchers were Chuck Finley, Bert Blyleven and Kirk McCaskill. The Angels allowed 3.57 runs per game, good for second in the AL. This season, they're allowing 3.69, best in the league.
Whether the Angels can sustain this is anyone's guess, but they're 33-17 since June 13, best in the AL. That record is all the more remarkable considering that they are 12th among the 14 AL clubs in scoring during that time and last in OPS since the All-Star break.
Looking at those numbers, the failure of general manager Tony Reagins to upgrade the offense at the non-waiver deadline is almost mind-boggling. The Angels, though, saw third base as the only position they could improve, and no quality player at that spot was available.
The party line is that the offense would be fine if veterans Torii Hunter, Vernon Wells and Bobby Abreu were producing even average seasons by their standards. Well, it's almost mid-August, and all three remain well below their career norms, especially Wells.
The return of catcher Hank Conger might help; Angels catchers, for the season, are batting a dismal .198 (Conger accounts for almost 40 percent of those at-bats, but is hot again at Triple A). A little creativity from Reagins also would help, even though he lacks flexibility with a payroll of nearly $140 million, the fourth-highest in the sport.
Sorry, talking the Cubs' Aramis Ramirez out of his no-trade clause can't be the only solution. Another corner outfielder is the last thing the Angels would seem to need, but you know what? They could use a left-handed hitter to rotate with Wells and Hunter — the Twins' Jason Kubel in a perfect world, or perhaps even the Athletics' David DeJesus.
A great pitching staff is a terrible thing to waste.
The Angels face the Rangers 10 more times, beginning with a four-game series next week in Anaheim and concluding with a three-game series in Anaheim to end the regular season.
Imagine if the Angels somehow win the division. Weaver, Haren and Santana, 8-1 with a 1.03 ERA in their last 10 starts combined, could be this year's Tim Lincecum, Matt Cain and Madison Bumgarner. None of the supposed AL powerhouses would want to face the Angels' trio — not the Yankees, not the Red Sox, not the Rangers.
At some point, though, you've got to score. Last year's Giants at least hit home runs — 13 in 15 postseason games. These Angels barely do that; rookie first baseman Mark Trumbo is their leader with 22 homers, followed by Wells with 16 and Hunter with 14. None of them, however, qualifies as an offensive force. The highest on-base percentage in the group belongs to Hunter at .323.
The players, though, still see themselves as a typical Scioscia outfit, running the bases aggressively, disrupting the opponent, manufacturing runs.
"You can call us hyenas if you will," Hunter says. "We have guys who can go first to third. If you get a passed ball, we take advantage of it. We have so much athletic ability, so much speed. Even Trumbo has a lot of speed. We put ourselves in position to score."
It sounds good in theory, but the reality was the series that the Angels played last weekend in Seattle, scoring a total of four runs, yet winning two of three games.
Context is important; offense is down throughout baseball, due — at least in part — to the introduction of steroid testing in the mid-2000s.
But the Angels, as recently as 2009, averaged 5.45 runs per game, 0.63 runs above the league average. Last season, they fell to 4.20, 0.25 runs below the league average.
This season, they're down more than 1.5 runs per game from '09 and 0.5 below the league average.
Is this any way to win a division title?
No.
But it's almost mid-August, and the Angels still have a shot.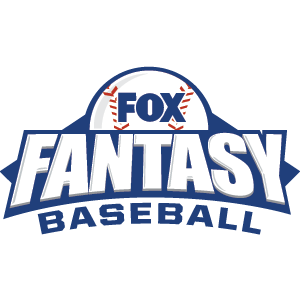 FOX Fantasy Baseball
Join or Create a Free League
Play Now!