Cy Young winners' worst nightmare
Let's face it, being the Cleveland Indians already puts you behind the eight ball before your season even starts. So when the Tribe draws BOTH of last season's Cy Young Award winners in their first week, let's just say counting down magic numbers by stripping off the owner's clothes probably doesn't look to be in the cards any time soon.
But even Ricky "Wild Thing" Vaughn can't hold a candle to what Justin Masterson just pulled off to start the 2013 season.
Masterson on Sunday held Tampa Bay to two hits over seven scoreless innings as the Indians destroyed the host Rays 13-0. In doing so, Masterson improved to 2-0 on the young season and, more importantly, did something that had never been done in MLB history.
On the losing end of Masterson's masterpiece at The Trop was Rays ace David Price, the 2012 AL Cy Young Award winner. Five days earlier, Masterson got his — and the Indians' — season off to a winning start with a 4-1 victory in Toronto. The losing pitcher in that one? Reigning NL Cy Young Award winner R.A. Dickey, who was traded to Toronto by the Mets in the offseason.
According to Elias Sports Bureau, Masterson became just the third player in MLB history to beat both reigning Cy Young winners in the same season — and the first to do in his first two starts of the season.
The other two pitchers to pull off the feat, according to Elias: Bruce Hurst in 1989 and Shane Reynolds in 2003. In other words, to date no Cy Young killer has gone to become a Cy Young winner.
But Sunday was not just about the brilliance of Masterson. It was also a historically horrible day for Cy Young winners. According to Elias, Sunday marked the first day in MLB history that both reigning Cy Young winners gave up at least eight runs on the same day. That's right, Dickey fell to 0-2 on the season after he was battered by the Red Sox to the tune of eight runs on 10 hits over only 4-2/3 innings in another 13-0 loss.
For Masterson's part, his sudden stature as the David the Cy Young Goliath Slayer isn't going to his head. After Sunday's gem, he served up a line of cliche pitcher-speak as fine as the line he dropped in the box score:
"The boys came out and they just bamboozled, just started hitting some balls," Masterson said. "It was pretty cool to see. That's pretty much the testament. They played good defense, made some good plays out there, and they were just crushing balls. And they were putting runs on the board, and it makes the job on the pitcher a lot easier."
His teammates were a little more complimentary, at least:
And so was his manager:
But in Cleveland, it's not about Cy Young Awards. Heck, the Indians are 3-3 through the season's first week and on Monday they play their home opener against the suddenly-ripe-for-the-picking Yankees.
Baby steps, yes. But at least they are baby steps forward.
—The Associated Press contributed to this report.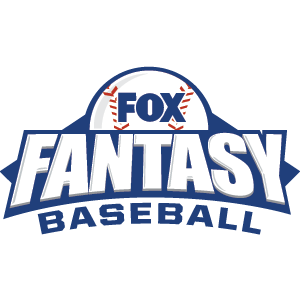 FOX Fantasy Baseball
Join or Create a Free League
Play Now!