Hamilton is Angels' answer to Dodgers
Well, we have the Angels' answer.
The Dodgers traded for first baseman Adrian Gonzalez, right-hander Josh Beckett and outfielder Carl Crawford. The Dodgers signed righty Zack Grienke and Ryu Hyun-jin. The Dodgers this, the Dodgers that, and finally Angels owner Arte Moreno said enough.
Does outfielder Josh Hamilton qualify as enough of a response?
The Angels on Thursday reached agreement on a five-year, $125 million free-agent contract with Hamilton, according to major-league sources.
That's right, Hamilton and Albert Pujols in the same lineup — Hamilton, Pujols and Mike Trout.
Take a look at one projected order:
Trout, R
Alberto Callaspo, S
Pujols, R
Hamilton, L
Mark Trumbo, R
Kendrys Morales, S
Howie Kendrick, R
Chris Iannetta, R
Erick Aybar, S
The Angels could trade Morales, who has one year left on his contract, or perhaps more likely, one of their spare outfielders — Trumbo, Peter Bourjos or Vernon Wells.
Whatever, you get the idea.
Frankly, I don't see why the Angels should stop with Hamilton. They didn't stop with Pujols a year ago, did they? Nope, they also signed free-agent left-hander C.J. Wilson, and they could use another starter this time as well. I nominate free-agent right-hander Anibal Sanchez — if they can't trade for someone like Mets righty R.A. Dickey.
They're all-in, right?
The Hamilton deal gives every appearance of an impulse buy by Moreno. A source says the team didn't even discuss Hamilton at the winter meetings.
The agreement with Hamilton, 31, escalates the rivalry between the two L.A. teams to the old Yankees-Red Sox level. It also will trigger fresh debate on the impact of local television contracts on the have-nots of the sport. The Angels and Dodgers have such deals. The Clevelands and Tampa Bays of the world do not.
MLB is starting to resemble the NBA, with all of the stars assembling in the biggest markets. I'm not sure the game's top executives think that is a bad thing. I'm not sure it is a bad thing from the standpoint of the sport overall. But the economic divide between the high- and low-revenue teams, long one of the game's most vexing problems, is only getting worse.
Ah, but that's a discussion for another day. The sheer thought of Pujols and Hamilton hitting back-to-back is electrifying; Trout might score 150 runs. True, the Angels must do some cleanup work. Bourjos needs to be set free, perhaps in a trade for a starting pitcher. Wells is suddenly a $21 million fifth outfielder. But all teams should have such problems.
Hamilton is ratings. Hamilton is box office. And Hamilton — a recovering addict with a history of injuries and other assorted maladies — is risk.
Many in the industry doubted whether any team would go beyond three years for Hamilton, and hardly anyone believed he would meet his reported goal of seven. Five is right in between, a happy compromise. Yet, Hamilton's deal is only half as long as Pujols' — and both hit free agency at approximately the same age.
One thing Moreno understands — free agency is a zero-sum game. The Angels, by agreeing with Hamilton, wounded the Rangers, their biggest rival in the AL West. Actually, "wounded" might not be a strong enough word.
The Rangers, who have struck out on Hamilton and right-hander Zack Greinke in free agency and right-hander James Shields and right fielder Justin Upton in trades, now may be reduced to signing free agents such as outfielder Nick Swisher and catcher A.J. Pierzynski.
Let's just say that wasn't their plan.
Still, keep in mind that the Angels now will face the same type of expectations as the Dodgers, the type that often leads to trouble. The Angels' clubhouse no longer will be held together by right fielder Torii Hunter, one of the game's best leaders. Hamilton has effectively replaced Hunter, and heaven knows how Pujols and others will react if Hamilton again faces issues with caffeine, chewing tobacco or something worse.
At the moment, such concerns are minimal; the story is that Moreno has struck again, and all is sunny in southern California. In hindsight, we should have seen this coming. The Angels had been largely quiet this offseason, just like they were a year ago before they signed Pujols.
Oh, they had lost Hunter to free agency. Swapped out right-handers Ervin Santana and Dan Haren for righties Tommy Hanson and Joe Blanton in their rotation. Added two relievers, lefty Sean Burnett and righty Ryan Madson. But all the while, their overall strategy was odd — and more than a little unclear.
Well, now we have the Angels' answer, the biggest possible answer they could provide.
The Dodgers? They're yesterday's news.
The Angels just signed Josh Hamilton.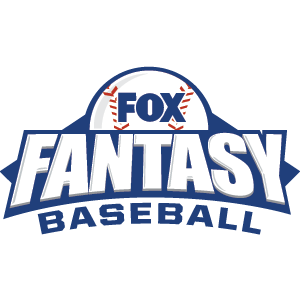 FOX Fantasy Baseball
Join or Create a Free League
Play Now!