Torre thinking about the end
It's a pretty good gig, managing the Los Angeles Dodgers. The lore. The prestige. The perfect weather. The competitive roster. The nights when Dodger Stadium is noisy and near capacity.
Sure, the money.
And yet, I won't be surprised if Joe Torre walks away when the season is over.
With less than seven weeks to play, the Dodgers are seven games out of a playoff spot. Torre has won four world championships and is in the final year of his contract. And these were his words on Tuesday afternoon:
"I'm 70 years old. That certainly plays a part in your decision-making. I want to do other things, even though I like doing what I'm doing. While I have the energy, I want to do other things."
He also said this:
"It certainly isn't easy to walk away from. It's an exciting line of work. But there's a time when you have to do it."
And this:
"I like managing. When I say 'time-consuming,' I don't think, 'It's the fifth inning, and I'm ready to go home.' It's the middle of February to hopefully November. … I don't know. I have a daughter who's 14. I want to watch her do things — play softball — and just spend time doing other stuff."
Not to turn this into a quote-deciphering exercise, but it certainly seems like Torre has given some thought to what an open April 2011 calendar might look like.
Good for him.
Torre, who says he hasn't made any decision yet, has two very big reasons to retire after the season:
• He is virtually guaranteed a place in the Hall of Fame and has earned enough money to ensure that generations of Torres will live comfortably.
• No one knows what sort of payroll the Dodgers will have in 2011, much less the identity of the owner.
Under those circumstances, would you be eager to keep working?
Of all the men to manage in the big leagues over the last 33 years, Torre is the only one with four World Series rings. By that measure, he is the most accomplished manager since the Carter administration.
His streak of 14 consecutive postseason appearances — 12 with the Yankees, two with the Dodgers — is likely to end this year. In the record books, Torre's run will stand alongside that of Bobby Cox, not to be threatened anytime soon.
So, why bother to come back?
Yes, Torre could make another $4 million or so in 2011. We can't dismiss that as a motivation. This is a man who reminded reporters Tuesday that he signed with the Milwaukee Braves in 1960 because "they gave me the most money."
But he probably doesn't want to spend his winter wondering if the Dodgers can afford the 200-inning starter from last year's wish list. The divorce trial for Frank and Jamie McCourt is set to begin later this month, but it will be some time before absolute sovereignty is clear.
And this season has been "frustrating" for Torre — he used that word on multiple occasions Tuesday — for reasons that have nothing to do with the McCourts.
• Matt Kemp, who won Gold Glove and Silver Slugger awards last year, has fallen out of favor. Kemp's agent, Dave Stewart, recently suggested to Los Angeles Times columnist Bill Plaschke that a trade could benefit both the team and the player.
• Manny Ramirez has missed more than 50 games with various right leg injuries. The Opening Day cleanup hitter may finish the year with fewer than 50 RBIs. He's still not granting interviews.
• Jonathan Broxton, who saved the All-Star Game for the National League, recently lost his job as the Dodgers' closer. His entrance from the bullpen on Tuesday —- to the customary rendition of Black Sabbath's "Iron Man" — was greeted with a blend of cheers and boos.
The McCourts' lack of liquidity forced general manager Ned Colletti to build this club on the cheap. He actually did a pretty good job, then made some more upgrades at another presto-chango trade deadline. But the duct-tape foundation is starting to buckle. When the bullpen bollixed two late leads during a 2-5 road trip, the Dodgers saw the result of the relievers' heavy workload.
No manager of a contending team has used his bullpen more often this season than Torre. And that's because the rotation couldn't supply enough innings during the first half. Yes, the newly acquired Ted Lilly has been terrific since arriving at the trade deadline. The problem is that Torre needed him in May.
Torre hasn't quit on the Dodgers, or vice versa. The clubhouse didn't seem sour on Tuesday, before or after the game. Veterans Brad Ausmus and Jamey Carroll said Torre's status hasn't been a distraction to the team, and I believe them.
Torre continues to delight in the subtle pleasures of managing. He declares that Chad Billingsley is "all the way back." He puts on the old-baseball-guy grin in saying that Clayton Kershaw is "going to be somebody special."
But can I picture him sitting in a Glendale golf cart next March, sipping tea while handicapping the fifth-starter derby between Carlos Monasterios and John Ely?
Not really.
"If I decide I'm not going to manage, am I going to say I'm glad I'm not going to spring training?" Torre asked Tuesday. "No, that's probably not going to be the case. But you've got to stop doing it at some time. You hope you're lucky enough to be the one that makes that decision. I've been fired three or four times. It's not always your decision.
"If it is my decision, you make it and move on."
I'm starting to believe that he will.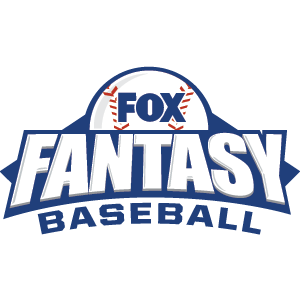 FOX Fantasy Baseball Join or Create a Free League

Play Now!