Grudzielanek calls it a career
Mark Grudzielanek, then a second baseman for the Kansas City Royals, singled off Jarrod Washburn for his 2,000th career hit on July 12, 2008.
With the milestone came perspective.
"I remember thinking, 'No way would a kid from Milwaukee, Wisc., play this long and have a career like this,'" Grudzielanek recalled in a telephone interview. "My family was there. My little guy was there. It was awesome — a very emotional time for me. They stopped the game. It was really cool.
"I put in all this work but never really thought about what I accomplished. Now I look at it, and I was a .290 career hitter for 15 years. I'm very thankful. I was able to stay healthy enough to do that. Now it's time to carry onto the next adventure."
Grudzielanek, 40, told FOXSports.com this week that he has decided to retire. He played 30 games for the Cleveland Indians last season but was best known as a steady, gritty infielder for a succession of National League teams.
"It's the little things that win ballgames," he said, "and that's how I kept my job all those years."
He broke into the majors with the Montreal Expos in 1995 and moved to the Los Angeles Dodgers three years later in a trade deadline deal. He later reached the playoffs with the Chicago Cubs and St. Louis Cardinals before signing with Kansas City prior to the 2006 season.
Grudzielanek earned an All-Star selection with Montreal in 1996 and Gold Glove with the Royals a decade later. The individual honors were bookends on a career that overlapped with some of the most notable baseball figures of the past 20 years: managers Felipe Alou, Dusty Baker, and Tony La Russa; teammates Larry Walker, Vladimir Guerrero, Gary Sheffield, Sammy Sosa and Albert Pujols.
Among the more memorable anecdotes of his career:
• His All-Star Game selection came in the same year Ozzie Smith made the last of his 15 appearances. "I just remember being there pregame, chatting with Ozzie. He was one of my heroes — a joy to watch. For me to have that experience with him, in his last go-around as an All-Star, I'll never forget that."
• He was the primary second baseman for the '03 Cubs team that appeared destined to reach the World Series. "When we clinched against Pittsburgh at home, I felt like I could walk on clouds. It was the best feeling. Gonzo (Alex Gonzalez) had it, flipped it to me, I turned the double play, and we were going to the playoffs. It was out of control, that whole year. It was a crazy season. We had so much fun. The city was great. … I think I remember that year in Chicago more than anything."
• He was playing second base during the Cubs' eighth-inning collapse in Game 6 of that year's NLCS. "I can remember walking out for the eighth, getting chills and thinking, 'We're going to the World Series.' I can remember it like it was yesterday. We had Mark Prior on the mound. We needed six outs. Ten minutes later, it all changed. … (The Bartman play) was no big deal. But then (Miguel Cabrera) hit a chest-high hopper to Gonzo, and he dropped the ball. I just remember thinking, 'We're going to lose this game. There's no way this is happening right now.'"
• He was in the St. Louis dugout two years later, waiting his turn to bat, when Pujols hit the breathtaking home run to win Game 5 of the NLCS. "I think the ball is still going. That was one of the longest bombs I've ever seen hit."
• In the Armando Galarraga/Jim Joyce near-perfect game last June, he led off the ninth with a warning-track shot that Detroit center fielder Austin Jackson miraculously tracked down. "I can't hit it any better than I hit it. It went to the biggest part of the park. I couldn't believe Jackson ran that thing down. … It was by far the best catch I've seen in my career. I've watched it over and over. It's a shame that he's going to get overlooked for that."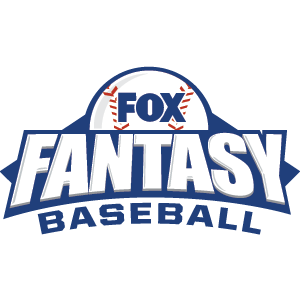 FOX Fantasy Baseball Join or Create a Free League

Play Now!