Plenty of winners in Ichiro trade
It was time.
Actually, "time" came and went roundabout 2010. But under the heading of Never Too Late to Do the Right Thing, Ichiro Suzuki asked the Seattle Mariners to trade him several weeks ago. The wish was granted Monday, when he was dealt to the New York Yankees.
The Yankees are getting a declining 38-year-old in the midst of his worst major league season. The Mariners and Ichiro are getting something more important — the new beginning both desperately needed.
The Mariners have every right to feel emotional as they bid farewell to the preeminent singles hitter of his generation, a genuine marvel whose 10 consecutive 200-hit seasons are a major league record. But the Ichiro loyalists from Bellingham to Bend ought to dry their eyes and commence with the celebration. This was a great day for the Mariners franchise.
Let me say this: I'm impressed with Ichiro. I didn't think he was willing to leave his custom-made cocoon. Ichiro could do no wrong in the eyes of titular owner Hiroshi Yamauchi; many in the industry believed Yamauchi would continue to pay him lavishly despite his waning skills.
In fact, that might have been the case. We'll never know. By requesting the trade, Ichiro denied Yamauchi that chance.
The breaking news here is that Ichiro is more than a selfish, numbers-centric player — although he is that, too. It turns out that Ichiro does, in fact, want to play in the postseason; he hasn't done that since his rookie year of 2001, when he batted .421 in 10 playoff games. Ichiro won the World Baseball Classic twice with Team Japan, but he's obviously driven to earn a World Series ring before he walks away from the game.
Ichiro's personal legacy is well secure: the Most Valuable Player and Rookie of the Year awards in '01, the single-season hits record (262 in 2004), his historical significance as the first Japanese player to carve out an everyday job in Major League Baseball. He is as committed to his craft, and dedicated to his routine, as the most driven Olympic athlete. He belongs in Baseball Hall of Fame. And now as a part-time player with the Yankees – the type of reduced role he resisted in Seattle – Ichiro might enjoy the team success that has eluded him for a decade.
But this trade means more to the Mariners than it does to Ichiro and the Yankees — combined. Ichiro, for all his talents, was not a very good teammate. Aloof, self-absorbed, stubborn — that was him, according to those in and around the organization. For years, the Mariners' clubhouse has been a difficult place to be a young player. As of Monday, the dynamic is different.
Ichiro's departure won't transform Justin Smoak into something other than the bust he's been during two years in the organization, nor will a lineup without Ichiro revive the career of Chone Figgins. The trade does, however, give general manager Jack Zduriencik wider latitude in building the team — along with a $2 million payroll savings for the rest of this year.
Because Ichiro had to play right field every day, the Mariners have been playing with what amounted to a National League lineup for the past two seasons. They punted on the chance to get any power production from a position normally associated with sluggers. Seattle had the lowest right-field OPS in the AL last year (.639) — and this year (.654).
What once was an offensive sinkhole is now fertile ground for Zduriencik to develop. He can start by calling Arizona Diamondbacks general manager Kevin Towers with a strong offer for Justin Upton — one of the few right-handed hitters who would not be intimidated by the expansive Safeco Field.
Ichiro, to his credit, understood this dynamic. The emotion on his face during Monday's news conference said so. As CEO Howard Lincoln said in a statement released by the team, "Ichiro knows that the club is building for the future, and he felt that what was best for the team was to be traded to another club and give our younger players an opportunity to develop."
Now, of course, the Mariners must deliver. For years, Ichiro's decline — and $90 million contract — served as a convenient excuse for the franchise's failings (only two winning seasons since 2003). How can we win? We're spending $17 million or $18 million per year on Ichiro because the owner says we have to. Well, that's no longer the case. The expectations are higher, but Zduriencik, at long last, has the freedom to meet them.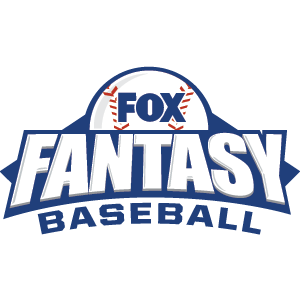 FOX Fantasy Baseball
Join or Create a Free League
Play Now!