Giants to place struggling Zito on DL
Barry Zito is back on the disabled list.
Giants manager Bruce Bochy told The Associated Press of the decision before NL West-leading San Francisco opened a 10-game homestand Monday night with the first of three games against second-place Arizona.
The Giants later made a formal announcement that they had placed Zito on the disabled list with a recurrence of the right foot sprain that first landed him there. He is 3-4 with a 5.62 ERA in nine starts.
Zito said after Monday's 5-2 loss to Arizona that he felt the pain one pitch after fouling a ball off his foot while batting Sunday against the Reds.
"I went to push off to run on the next pitch," Zito said. "It's a ligament in there. This ligament thing is pretty sensitive, so we have to be precautionary with it."
The struggling left-hander met with Bochy twice before the game to discuss the club's options, one day after the $126 million pitcher lost his third straight in a 9-0 defeat at Cincinnati. His velocity was regularly clocked at 82 mph, apparently a sign to the Giants he still isn't right. Lefty Jonathan Sanchez will come off the disabled list to start Friday night against the Philadelphia Phillies, so the Giants needed to clear a spot in the rotation – and fitting Zito into an already reliable bullpen wasn't something the Giants wanted to do.
When Zito missed time earlier this year with a sprained right foot he hurt attempting to field a bunt, it was the 2002 AL Cy Young Award winner's first career stint on the disabled list. The 33-year-old Zito is in year five of a seven-year contract he received before the 2007 season. He was left off the postseason roster for all three rounds last year when the Giants captured their first World Series title since moving West in 1958.
Also Monday, the Giants announced that second baseman Freddy Sanchez will undergo season-ending labrum surgery on his right shoulder Tuesday – which was always a possibility after he dislocated the shoulder June 10 against Cincinnati diving for a groundball up the middle. He made a backhanded grab of Brandon Phillips' sharp grounder in the fifth inning, using his right hand to brace himself as he slid on the edge of the outfield grass.
"He was swinging the bat. It was more the throwing part that was causing the problem," Bochy said. "He just wasn't making the progress he needed."
Losing Sanchez for good is another blow for the defending champions after reigning NL Rookie of the Year Buster Posey went down for the season after the catcher tore three ligaments in his left ankle and fractured a bone in his lower leg in a home-plate collision with Florida's Scott Cousins on May 25.
Freddy Sanchez is expected to be ready for spring training 2012, and that's why the Giants opted to do the surgery now and not wait any longer.
"I kind of felt in my gut all along (he wouldn't be back)," general manager Brian Sabean said, "given the nature of the injury and how it happened."
Zito, the 2002 AL Cy Young Award winner with Oakland, was asked before the game what he expected to happen but didn't want to speculate before the team made a final call.
"I've just been taking it one start at a time. That's what I'm doing right now, just going day by day, getting my work in," said Zito, who declined to say whether he is fully healthy.
Zito had won his first three outings after coming off the disabled list.
He went 9-14 last year and lost to the Padres on the second-to-last day of the year when San Francisco had a chance to clinch the division. The Giants wound up doing it in their final game.
Zito has been largely disappointing since joining the Giants.
In 2010, he failed to reach 10 wins for the first time since his rookie season in 2000. His 4.15 ERA was the fourth-highest of his career. He went 1-8 with a 6.72 ERA over his last 11 outings and 10 starts and only had one victory in his last 15 appearances. The stretch included a career-worst nine-game losing streak from July 21 to Sept. 14.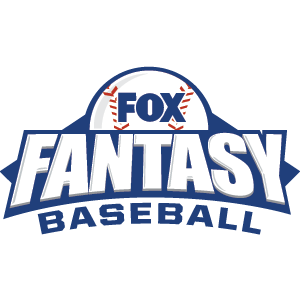 FOX Fantasy Baseball
Join or Create a Free League
Play Now!