Big Hurt's emotional speech highlights Hall of Fame ceremonies
An estimated crowd of 48,000 people showed up in Cooperstown, New York, to witness the inductions of Greg Maddux, Tom Glavine, Frank Thomas, Joe Torre, Bobby Cox and Tony La Russa into the National Baseball Hall of Fame Sunday. The attendance was the third most in history behind 2007 (75,000) and 1999 (50,000).
Those who made the trip and braved the ominous weather forecast were treated to six extraordinary speeches from this year's inductees, each one altogether different.
Here are the speeches in their entirety:
Greg Maddux
355 wins, 3.16 ERA, 35 shutouts, 109 complete games, 3,371 strikeouts, 8 All-Star Games, 4 Cy Young awards, 18 Gold Gloves
"I never gave a thought to the Hall of Fame as I was going through my career. My goal as a baseball player was very simple – all I wanted to do was try and get better for my next start. And to think it all ended up here is pretty cool."
"I spent 12 years in Chicago, 11 in Atlanta, and both places are very special. Without the experiences in both cities, I would not be standing here today."
Bobby Cox
2,504 wins, 5 pennants, 1 World Series title, 4 Manager of the Year awards
"[Not] in my wildest dreams did I ever think this would happen. But I'm sure glad it did."
Tom Glavine
305 wins, 3.54 ERA, 25 shutouts, 56 complete games, 2,607 strikeouts, 10 All-Star Games, 2 Cy Young awards
"It's hard to imagine a day like this would get any better. But for me, it does. I'm honored to go into the Baseball Hall of Fame with such a great group of men. All you guys represent what is great about the game of baseball. I'm humbled to be a part of this class."
Tony La Russa
2,728 wins, 6 pennants, 3 World Series titles, 4 Manager of the Year awards
"The more you learn the game, the more you love it, and the more you love it, the more you want to learn."
"I've never put my arms around the fact that being really lucky is a Hall of Fame credential."
Frank Thomas
.301 batting average, 2,468 hits, 521 HR, 1,704 RBI, 5 All-Star Games, 2 MVPs, 4 Silver Sluggers
"I'm so humbled and honored to be a part of this historic class of first-ballot Hall of Famers. I'm speechless. I want to thank you all for being great role models and making this game what it is today. Hard work, dedication, commitment, no shortcuts to success. Thanks for having me in your club."
"Frank Sr., I know you're watching. Without you, I know 100 percent I wouldn't be here in Cooperstown today. You always preached to me, 'You can be someone special if you really work at it.' I took that to heart, Pop."
Joe Torre
2,326 wins, 6 pennants, 4 World Series titles, 2 Manager of the Year awards
"Might as well cut to the chase – I'm here because of the New York Yankees."
"Baseball is a game of life. It's not perfect, but it feels like it is."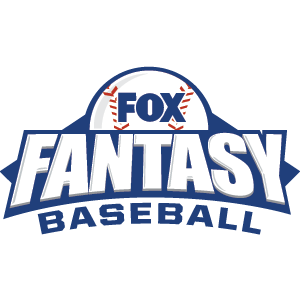 FOX Fantasy Baseball Join or Create a Free League

Play Now!