Twitter rejoices as Justin Upton joins Kate Upton in Detroit
When free-agent outfielder Justin Upton reached agreement with the Detroit Tigers on a six-year, $132.75 million contract on Monday, he officially became the first Upton on the club's roster. But in reality, Justin is the Motor City Kitties' second Upton (in chronology and importance), as supermodel Kate, boyfriend to Detroit ace Justin Verlander, has been a de facto Tiger for years.
Well, this on-field/off-field synergy of the two Uptons was certainly noticed by Tigers fans, and as news of the deal spread, they justifiably rejoiced on Twitter. Here's some of the best (so far):
I thought Justin Upton was Justin Verlander and Kate Upton's celebrity nickname. #tigers #detroit #mlb

— Ron Buckner (@RonBuckner) January 19, 2016
Justin Upton in the lineup, Kate Upton in the stands. #Tigers

— Anthony Castrovince (@castrovince) January 19, 2016
Justin Upton when he finds out Kate Upton isn't single.. #Tigers #Baseball pic.twitter.com/aiY14SRKOs

— Adrian Poetzsch (@Mistah_Adrian) January 19, 2016
I don't know what Justin Verlander told the #Tigers GM, but signing Kate Upton to play outfield isn't a good baseball move.

— Paul Ryan (@WFLAPaul) January 19, 2016
Probably didn't even sign Justin Upton. JV probably just married Kate and took her last name

— Caldwell-Goat (@NotIanKinsler) January 19, 2016
My mother thought Justin Upton was what people call Mr Verlander because of Kate. 'Whole different guy, mum!'

— TigerDugoutLibrarian (@TigersLibrarian) January 19, 2016
I hope Justin Upton steals Kate and she becomes Kate Upton-Upton so that everything she has two of will be the best.

— Sandy Kazmir (@SandyKazmir) January 19, 2016
I hope Kate Upton cheats on Justin Verlander with Justin Upton, if only for the headline possibilities.

— Isaac (@WorldofIsaac) January 19, 2016
Justin Upton x Kate Upton 2? #tigers pic.twitter.com/3GnBSoeNrK

— Matthew Stucko (@MatthewStucko) January 19, 2016
Me: the Tigers might get OF Justin Upon My sister: why would Justin take Kate Upton's last name? Me: pic.twitter.com/S0vbRwSCx2

— JR VerVaecke (@J_VerVaecke) January 19, 2016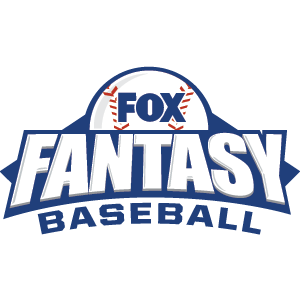 FOX Fantasy Baseball Join or Create a Free League

Play Now!