Cabrera keeps pace for Triple Crown
Miguel Cabrera's line drive home run in the eighth inning against Minnesota moved him into a tie with Texas star Josh Hamilton for the AL lead, bringing the first triple crown since 1967 that much closer to reality.
The blast may have been even bigger for Detroit's playoff chances.
Cabrera's home run gave the Tigers a five-run cushion they would end up needing and Justin Verlander struck out eight in seven innings in a 6-4 victory over the Minnesota Twins on Saturday that gave them a two-game lead in the AL Central.
Cabrera's blast in the eighth inning off Casey Fien was his 43rd home run for the year. He also leads the AL in batting average (.327) and RBI (136) as he looks to become the first player since 1967 to lead the league in all three categories.
"It's unbelievable what he's done this year," said Verlander, the reigning AL MVP who was wearing a dark blue t-shirt with the message "Keep the MVP in the D" and Cabrera's name on the front. "It's amazing to me how he keeps getting better. He's already the best hitter in the game and he keeps taking it to another level."
Verlander (17-8) allowed four hits and one unearned run to drop his ERA to 2.64 for the Tigers, who had to sweat out another close one.
Cabrera's homer proved to be a big one after Ryan Doumit hit a grand slam off of Joaquin Benoit in the eighth.
Al Alburquerque helped the Detroit bullpen do what it couldn't do against the lowly Twins on Friday night – finish the game. Jose Valverde picked up his 33rd save. Prince Fielder and Andy Dirks also went deep for Detroit.
Chicago lost to Tampa Bay 10-4 moments before the final out of the Tigers game.
"I want to talk about the team," Cabrera said respectfully. "There's too many distractions right now and been talking too much about triple crowns. I pull too much attention. I don't want to do that. I want to go out there and play my game."
P.J. Walters (2-5) gave up two runs on four hits with five strikeouts in five innings for the Twins. Joe Mauer went 0 for 3 with two walks, dropping his average to .320.
One day after Detroit lost a game of cushion to the White Sox when reliever Brayan Villarreal couldn't find the plate in the eighth inning of a 4-2 loss to the lowly Twins, Verlander came out determined to make sure the Tigers kept the pressure on Chicago.
"That was a huge game for us," manager Jim Leyland said. "You look at the scoreboard and see the White Sox most likely are going to lose. That's a game you've got to win."
With a free and easy delivery, the right-hander kept his fastball at 93 or 94 mph while keeping the Twins off balance with an array of off-speed pitches. He started to ramp things up in the fourth when he blew Justin Morneau away with consecutive fastballs of 98 and 99 and hit 100 later in the inning.
It wasn't just Verlander's dazzling stuff that gave the Twins hitters problems. The afternoon shadows at Target Field make it very difficult for hitters to pick up the ball coming out of the pitcher's hand and often contributes to slow days for the offense.
That appeared to be the case early for Cabrera as well, who was befuddled by Walters. The slugger struck out in his first two at-bats and flew out to right in his third. Cabrera entered the day leading Mauer by five points in the batting race, Hamilton by eight in the RBI race, but trailing Hamilton by one in homers.
So will he be watching Hamilton down the stretch?
"I'll let you guys keep Hamilton in your eyes," Cabrera said. "I'll go to the hotel and get some breakfast tomorrow and try to win tomorrow."
The bigger prize, of course, is the division title. Neither the Tigers nor the Sox will qualify for one of two wild cards in the American League, so their only way in is through the division door.
"The last couple weeks, there's too much attention right now," Cabrera said of the triple crown. "I don't like too much of that stuff. But it's always good. You've got to feel comfortable with that. You've got to feel positive and be ready to play."
NOTES: Verlander left with nobody out in the eighth after Denard Span reached on an error, marking just the fourth time all season he's been taken out in the middle of an inning. … One night after making a costly error late in a 4-2 loss to the Twins, Fielder was sharp at 1B, making a quick decision on a hot grounder from Jamey Carroll in the fifth. Fielder threw to third base and Cabrera chased Trevor Plouffe down to get the lead runner. … Plouffe snapped an 0-for-18 skid with a double in the fifth inning. … The Tigers will send RHP Anibal Sanchez (4-6, 3.95) to the mound for the series finale against Twins RHP Liam Hendriks (1-8, 6.09). Sanchez is coming off of his first shutout in more than a year, a three-hitter against Kansas City that put the Tigers into a tie for first place.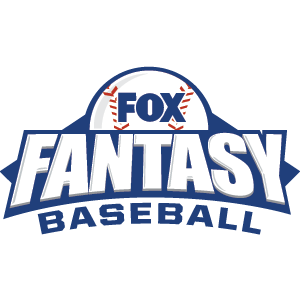 FOX Fantasy Baseball
Join or Create a Free League
Play Now!