Ninth inning no longer open and close
For a moment it looked like David Robertson was about to cry, although it was probably the shimmer of the TV lights. Still, it didn't require any forensics to realize Robertson had just been exposed to the brave, new world without Mariano Rivera and was in a state of shock.
Over and over, the Yankees' new closer kept re-living the three-run homer he'd surrendered to Matt Joyce, the deciding blow in the Rays' 4-1 win on Wednesday night. Robertson had been entrusted with a 1-0 lead and was looking for the 25th through 27th outs which, for parts of the past three decades, had been Rivera's private property.
Yankee fans had long since memorized the calculus. The bullpen doors would swing open, the few first chords of "Enter Sandman" would bellow through the Stadium, and before he'd thrown a pitch, Rivera had already inflicted psychological damage in the opposing dugout.
Other managers didn't just worry about Rivera's cutter, they dreaded it, they plotted ways to avoid it. It's been the single-most devastating weapon in the Yankees' arsenal since 1997 and now they face a pennant race without it.
Can Robertson fill the void? He'll be scrutinized pitch by pitch for the rest of 2012, or as long as Rivera is on the disabled list with a torn ACL. He took the mound on Wednesday having saved the Bombers' 5-3 victory over Tampa Bay the night before, but this was different, this was a one-run game and the Rays were on him immediately.
"Guys were taking a lot of pitches, they were making me work," Robertson would later say. The Rays quickly loaded the bases, tied the game on B.J. Upton's sacrifice fly and then finished off Robertson's initiation with Joyce's powerful blast over the right-field wall.
The Yankees tried to console Robertson, and Joe Girardi, in particular, did his best to give his closer a wide berth. "Any time you move up (on the depth chart) it's obviously an adjustment," the manager said. "But I have a ton of confidence in Robby."
Still, the Yankees were understandably shaken, given Robertson's previous run of success. He hadn't allowed a home run in 98 previous appearances, a span of 56 innings and 216 batters. Robertson stands only 5-foot-11, but until Rivera got hurt was averaging 15.75 strikeouts per nine innings.
How? It's not necessarily Robertson's arm or his head or even his brains that accounted for that incredible swing-and-miss ratio. It's how he used his legs.
According to Trackman, a Dutch company, Robertson has the longest stride in the American League: a full 7 feet, easily exceeding the major-league average of 5 feet, 10 inches. The firm uses such data to extrapolate virtual speed from actual velocity and distance from the plate and, because Robertson is closer to hitters than other pitchers, his 94-to-95-mph fastball looks more like 97 or 98. Hence, the blow-away factor.
Robertson also had one other factor working in his favor: being able to work in Rivera's shadow. It's been a comfortable apprenticeship, knowing the greatest closer in the game's history was always on stand-by. Robertson may have had more explosive stuff than Rivera, but no one had been able to solve that cutter.
Now, Robertson stands alone — unless Rafael Soriano takes the job. Soriano, who led the American League in saves in 2010, got the call in the ninth inning Thursday and saved the 5-3 win despite allowing a run.
Either way, the Yankees will have to accept the new normal: that, like 29 other teams, there are no longer any guarantees in the ninth inning. And, just in case they were hoping for an 11th-hour miracle, Rivera is officially done for the rest of the season. Doctors who examined him this week discovered a minor blood clot in his right calf, which, although easily treated with medication, will delay surgery on his knee for several weeks.
The best Rivera can do for the Yankees is act as Robertson's mentor. Indeed, he's already starting to impart the wisdom required to succeed in the ninth inning. It's a crueler game: the strike zone seems smaller, umpires are less generous, hitters are more focused and more patient as they wait for a mistake-pitch. And unless you've been properly trained to handle the anxiety, even breathing seems more difficult.
The real test, however, comes 24 hours after failure. Rivera's greatest attribute was his ability to process, digest and move on. As Robertson himself said on Tuesday, "when you watch Mo, he comes right back the next day, he's the same guy."
The same couldn't be said for the otherwise easy-going and affable Robertson, who was visibly torn up after the blown save. "I take it really hard," he said. "It feels terrible … it's a sad way to end the game … I just blew it."
The rest of the American League is paying close attention to the Yankees' transition, wondering how significantly they've been damaged by Rivera's injury. The same curiosity is hovering over Andy Pettitte, who's returning to the rotation on Sunday for the first time since October 2010.
There, too, the Yankees are wondering what's next: Pettitte failed to dominate in any of his three minor-league starts, finishing 0-2 with a 3.71 ERA, including his last appearance against the Class AAA Pawtucket Red Sox. In what was supposed to be a tune-up for major-league hitters, Pettitte allowed four runs (three earned) in five innings.
The Yankees decided against keeping Pettitte in the minors any longer, if for no other reason than the potential embarrassment of another bad start. They're hoping he'll find the adrenaline to ratchet his stuff in time for the Mariners, although as one club official admitted, "we have no idea what we'll be getting" from the soon to be 40-year-old lefthander.
No wonder the Bombers are on edge. They're not hitting, they've lost their closer and the new guy, Robertson, just got the memo from the Rays: Welcome to the real world.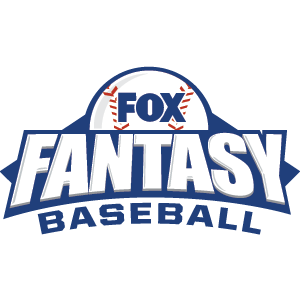 FOX Fantasy Baseball
Join or Create a Free League
Play Now!