Price rips umpire on Twitter after game
Rays ace David Price has never been known as a hot-headed
hurler. But all that changed Sunday after he faced the White
Sox.
The defending AL Cy Young winner pitched well, allowing three
earned runs and striking out nine in seven innings


to earn his first win of the season , 8-3 in
Chicago. But despite the sparkling outing, Price was none too
pleased with home plate umpire Tom Hallion after the veteran ump
tossed Rays pitcher Jeremy Hellickson for arguing from the
bench.
Had my back after what everyone in dugout heard what the ump
said…RT @
rsieber6: @
davidprice14 what
did @
jhell58 do to be
ejected?

— David Price (@DAVIDprice14)
April
28, 2013
We don't know what Hallion might have said, but we sure
know what Price is insinuating in this next doozy.
Someone give me the definition of a coward please

—
David Price (@DAVIDprice14)
April
28, 2013
Ouch. Price might be hearing from the commissioner's
office after that last one. But then the war of words really heated
up.
Right and the most quiet guy in
#mlb got ejected
from the game RT @
looneybird14999:
@
davidprice14 Ump
says you lied to reporters…

— David Price
(@DAVIDprice14)
April
28, 2013
Later, Marc Topkin, the Tampa Bay Times' Rays beat writer,
confirmed the smack talk by Hallion.
Umpire Tom Hallion, to pool reporter, on
#Rays @
davidprice14's laim
he cursed him: "I'll come right out bluntly and say he's a
liar,'

— Marc Topkin (@TBTimes_Rays)
April
28, 2013
Well, Price was not about to be called a liar. So he brought his
dad into the tift.
1. I am not a liar 2. I would not make that stuff up 3. My own
dad doesn't speak to me that way 4. Again I am not a liar
#accountability

—
David Price (@DAVIDprice14)
April
28, 2013
Rays pitcher Matt Moore also joined the debate. Guess which side
he took?
Lies! lies i tell you! RT @
tbtimes_rays: Umpire
Hallion said to Price:"I said, "Just throw the ball." That's all I
said to him'

— Matt Moore(@MattyMoe55)
April
28, 2013
Then, the man at the center of the actual ejection controversy
chimed in (get ready for more, Hallion).
There's only one person lying about all this and his name starts
with a T and rhymes with pom

— Jeremy Hellickson(@JHell58)
But in the end, the breaking point for Price was being called a
liar. Though, ironically, that might be the same reason he gets
fined for this whole episode.
And then to be called a LIAR about the entire thing??No
chance…
#accountability

—
David Price (@DAVIDprice14)
April
28, 2013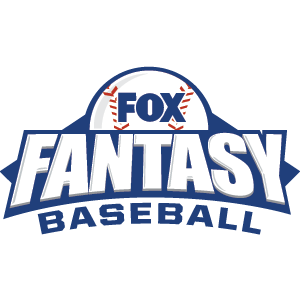 FOX Fantasy Baseball
Join or Create a Free League
Play Now!