Ortiz, Price back on good terms
David Ortiz put on quite a power show in batting practice at Tropicana Field on Sunday, a day after the Boston slugger homered twice off Tampa Bay ace David Price.
Ortiz hit eight straight shots over the walls during the off-day workout. He had an extra edge – he used an aluminum bat.
Asked why he swung the metal, Big Papi simply said he "felt like it."
Ortiz's homers helped the Red Sox take a 2-0 lead in the best-of-five division series, with Game 3 on Monday. Price was annoyed that Ortiz watched his second home run sail over the Pesky Pole at Fenway Park.
Ortiz said the two stars have talked and everything between them is OK.
"It's over," Ortiz said. "I have a lot of respect for David and he has the same thing for me. I'm not going to made a big deal out of this. I understand his frustration. He's a good pitcher."
PRICE'S PRONOUNCEMENTS: Reigning AL Cy Young Award winner David Price had an eventful 24 hours, on and off the field.
The Tampa Bay Rays ace took to Twitter several hours after being beaten by Boston on Saturday in Game 2 of the AL division series to criticize two TV analysts.
"Dirk Hayhurst…COULDN'T hack it…Tom Verducci wasn't even a waterboy in high school…but yet they can still bash a player…SAVE IT NERDS," read Price's tweet.
Sunday afternoon, Price again wrote on the social media site to apologize, saying that "last night got out of hand."
"I think David did the right thing after he had done the wrong thing," Tampa Bay manager Joe Maddon said after the Rays' optional workout Sunday. "And I believe in the future you're going to see better judgment."
Price didn't take part in Sunday's practice.
Even after this incident, Maddon still doesn't plan on setting up a formal team social media policy.
"I think that one of my first thoughts was, next spring training when we have our media training, you're going to see this as a perfect example of what not to do," Maddon said. "Again in the real world, in the bigger picture, it really doesn't mean a whole lot. But I think on a personal level, the fact that he did something wrong, and even more importantly that he corrected it, I think is even more important."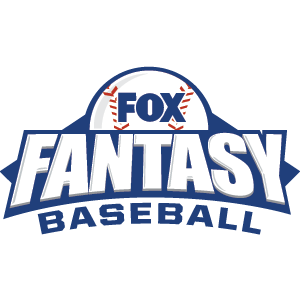 FOX Fantasy Baseball Join or Create a Free League

Play Now!