Winfield expresses ownership interest
Dave Winfield was the first player to enter the Baseball Hall of Fame as a San Diego Padre. He still works for the organization as an executive vice president and senior advisor.
This week, though, he sent congratulatory text messages to a very close friend who just became a very close rival.
"He's like my brother — I know him that well," Winfield said in a Thursday night telephone interview. "We've done so many things together over the years. This doesn't surprise me at all.
"He's come a long way. I know he has a very positive outlook on life. He's extraordinary. He has a great will to succeed. And if anybody's around him, they've got to work hard, too. There isn't anyone riding his coattails."
Winfield was speaking, of course, about NBA legend Earvin "Magic" Johnson, who is part of a group that agreed to purchase the Los Angeles Dodgers for $2.15 billion earlier this week. The two have been friends since meeting in the early 1980s when Winfield was a Yankee and Johnson a Laker.
The two have much in common, having grown up in the Midwest, starred at Big Ten schools and gone on to Hall of Fame careers in their respective sports. Now, three decades after they met, the possibility exists that they will one day join the same fraternity.
Winfield said he, too, has contemplated pursuing ownership of a Major League Baseball franchise.
"There's been interest on my part," he told FOXSports.com. "I really don't need to go into more detail at this point, but that is something I've considered."
Winfield laughed when it was pointed out that the Johnson-inspired move for him actually would involve purchasing an NBA team. "I ought to," he said. "You never know. Hey, I played basketball in college. I might have to do that and cross over."
Winfield, 60, didn't mention any specific opportunities, but he resides in Southern California and there is considerable uncertainty with the Padres' ownership. John Moores intended to sell his majority share to Jeff Moorad, but those plans ended with Moorad's resignation as CEO last week. Winfield's current role with the Padres includes work in baseball operations, marketing, community relations and special projects.
"It's much easier to be a professional athlete (than an MLB owner) because there are so many more openings," Winfield said. "There are a lot of professional athletes in the game. There are only 30 owners, and they don't allow everybody in there. It's a small club. It's exclusive. It's expensive. And it takes a team of people willing to put forth the money, the expertise and perhaps the name recognition. It takes a while to build that right team, where it's trustworthy and competent.
"What Earvin has done is show that you can make the transition from sports to business. He's breaking down a barrier. He's showing that if you run your business correctly, you can walk through to other areas. Everybody is proud of him. I know others will follow him and say, 'I can do that.'"
It's believed that Johnson will become the third African-American with ownership shares in an MLB franchise. But while the sport has regulations in place to ensure minority candidates are considered for executive and managerial positions, it has yet to have a black majority owner.
"That's a little more difficult than trying to increase opportunities for executives and other employees with the teams," said Winfield, who spends some of his time with the Padres on diversity issues. "I know they've been on that (in the commissioner's office) for a long time. I know that for a fact. I know the people. I know the programs and some of the percentages.
"Baseball tries pretty hard to be inclusive in a lot of different areas — even supplier diversity. They try, even though it's not always easy to find a minority company that's prepared to do business with Major League Baseball.
"I know (MLB) has systems and people in place to continually improve these areas, but they still have a ways to go. Baseball does all right — probably better than the other sports. And there's still room to grow."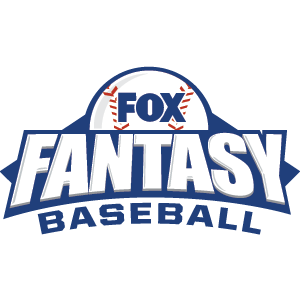 FOX Fantasy Baseball Join or Create a Free League

Play Now!