Yaz's grandson a Vandy dandy
At 45-6, the Vanderbilt baseball team is arguably the best in
the nation, and while some of the Commodores' stars may be
several years from becoming household names, one of them has a name
you most certainly already know — even if you can't
spell it.
Mike Yastrzemski is a left-handed,
senior outfielder for the Commodores, who seem
primed to make the second College World Series in program
history.
Yastrzemski has started all 51 games for Vanderbilt, which is
riding a 12-game winning streak following a weekend sweep of
Kentucky, and is hitting a career-high .333 with three home runs
and 36 RBI.
He's also, as you might have guessed, the grandson of Red
Sox legend Carl Yastrzemski, who played in 18 All-Star games, won
seven Gold Gloves and rode one historic triple crown season to the
1967 MVP.
When he was in eighth grade, Mike Yastrzemski's father, a
former minor leaguer also named Mike, died of a heart attack. Since
he was 14, the younger Mike has been working with his Hall of Fame
grandfather to develop his skills at the plate and become a better
all-around player. He even helped him shake a slump earlier this
season.
"When he was struggling, he had his hands close to his
body," Carl Yastrzemski told The New York Times, which
published a lengthy feature on the Yastrzemski
family over the weekend. "He was putting too much weight on
his back leg; he was all tied up. I talked to him on the phone
after the game and, bam, he went on a tear."
Mike Yastrzemski was also part of the only other Vanderbilt team
to reach the College World Series (in 2011), and this year's
club looks capable of winning it all. After that, he'll shift
his focus to his career — and with a name like Yastrzemski,
expectations will always be high.
A 30th-round pick by the Seattle Mariners in last year's
MLB draft, Yastrzemski chose to decline a $300,000 signing bonus to
stay in school.
In this year's draft, which takes place June 6-8,
he's projected to go in the top 15 rounds, though he's
far from a can't-miss prospect.
One anonymous scout
told the Times that Yastrzemski would have to
"overachieve" to reach the majors. But even his
grandfather didn't break out until that '67 season, when he led the
league with a .326 batting average, 44 homers and 112 RBI as a
27-year-old veteran.
With a legacy like that, you've got to like his
chances.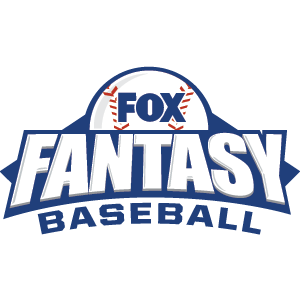 FOX Fantasy Baseball
Join or Create a Free League
Play Now!